Award Winning Molasses Cookies Recipe
Yep, you read that right. This recipe for molasses cookies was one I wrote when I was about 10 and won Grand Champion at our county 4-H fair and a blue ribbon at State. They are easy to make and turn out beautiful without fail!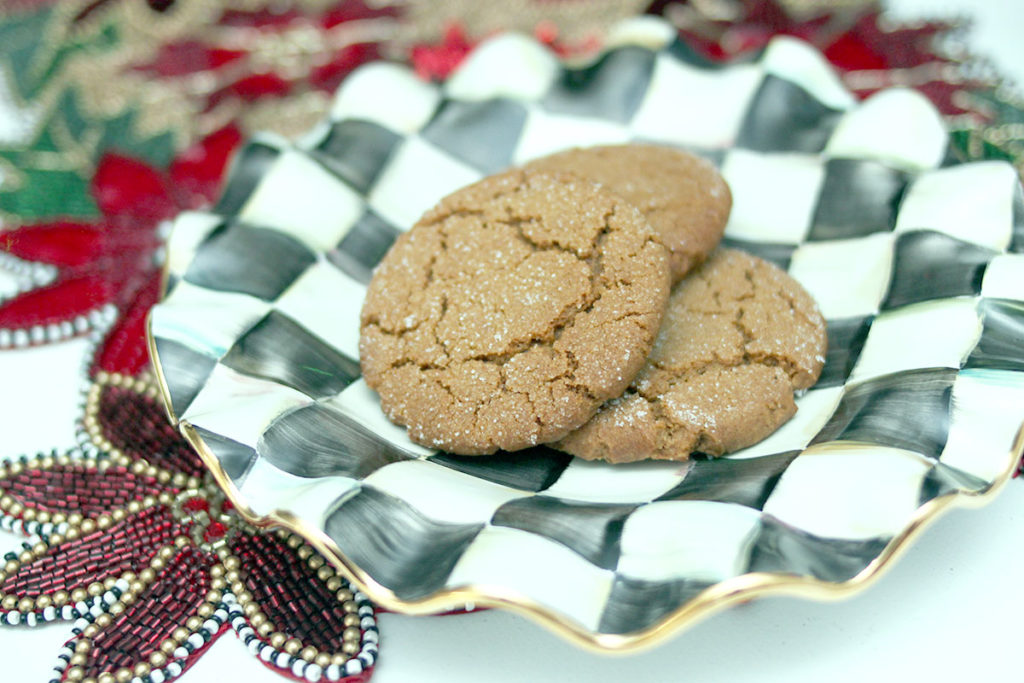 Molasses Cookie Recipe
3/4 cup margarine, melted
1 cup granulated sugar
1 egg
1/4 cup molasses
2/34 cup flour
2 tsp baking soda
1 tsp ground cinnamon
3/4 tsp ground ginger
3/4 tsp ground cloves
1/4 tsp salt
Mix melted butter, sugar, molasses and egg together until well blended. In a separate bowl, combine flour and, baking soda, salt and spices. Slowly stir flour mixture into creamed mixture until fully combined. Roll sections of cookie dough into 1 inch balls. Press down each ball with a glass dipped in sugar until each cookie makes a 1/4″ thick disks. Bake at 350°F for 10 minutes.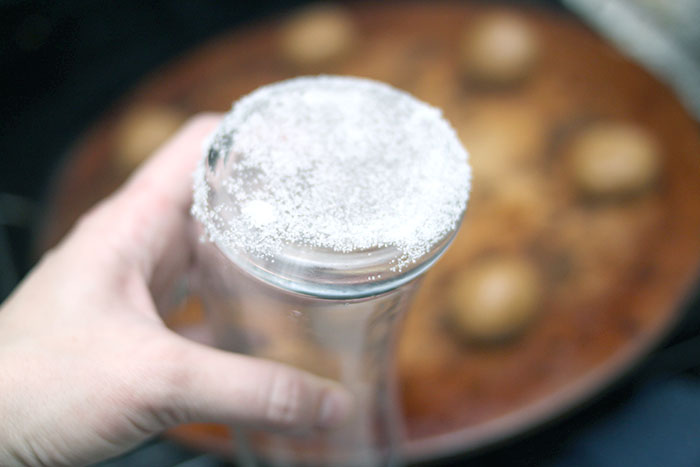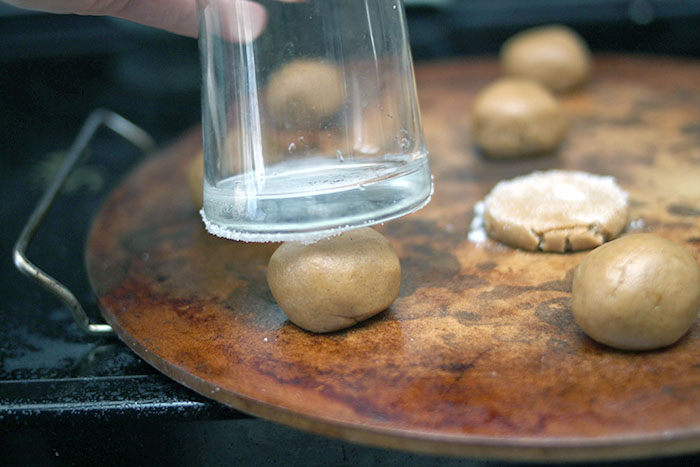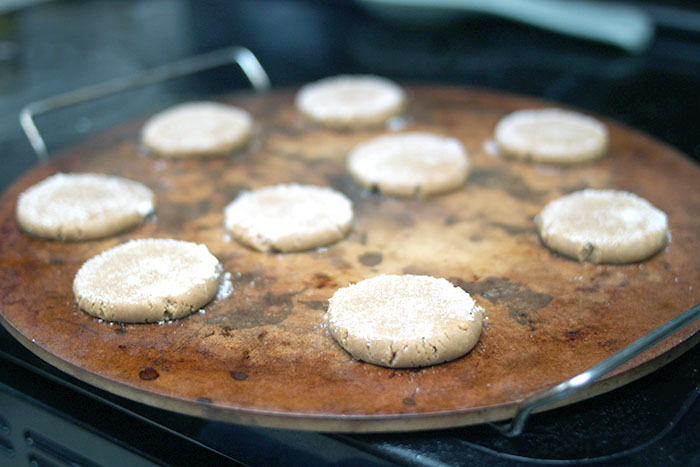 Pressing Molasses Cookies with Sugar
The best part of molasses cookies is the chewy cookie with the crunchy, sugar topping. To do this step, you need a glass cup with a very flat bottom. You get the sugar to stick to the cup by lightly wetting the cup with water or by pressing into a cookie (getting the bottom of the cup a bit greasy). You only need to do this once typically because the grease from each cookie will leave enough on the cup to keep coating it with sugar.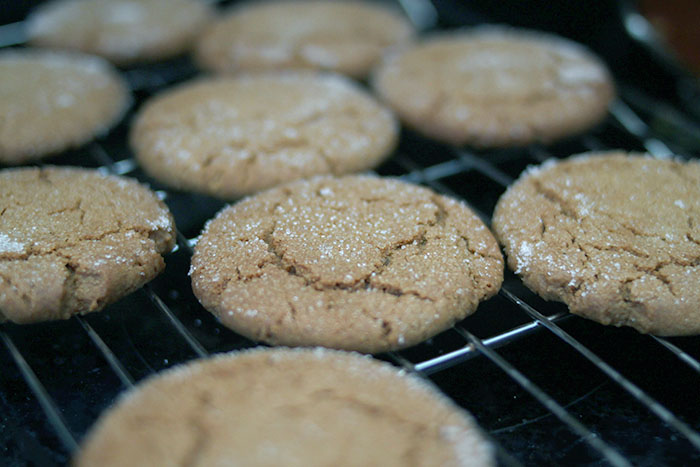 Just press down evenly into each cookie ball and then dip the glass back into the sugar. If a cookie looks a bit spotty with the sugar, you can coat the cup again and then gently tap it on top of the cookie so they are all evenly coated. Kids love to help with this part!
For more festive cookies, you can use food coloring to dye the sugar. We sometimes did red or green for Christmassy cookies!
Our Molasses Cookie Family History
These cookies bring back a lot of memories for me. My grandpa loves molasses cookies, so my grandma always had them on hand. Usually, she bought Archway molasses cookies, so this recipe is pretty similar in flavor to those.
Molasses cookies aren't overly sweet, making them perfect for party platters or dessert after a big dinner. They look pretty with the sugar and cracking, but they are easy to make. They have a warm blend of spices, which also makes them a holiday favorite.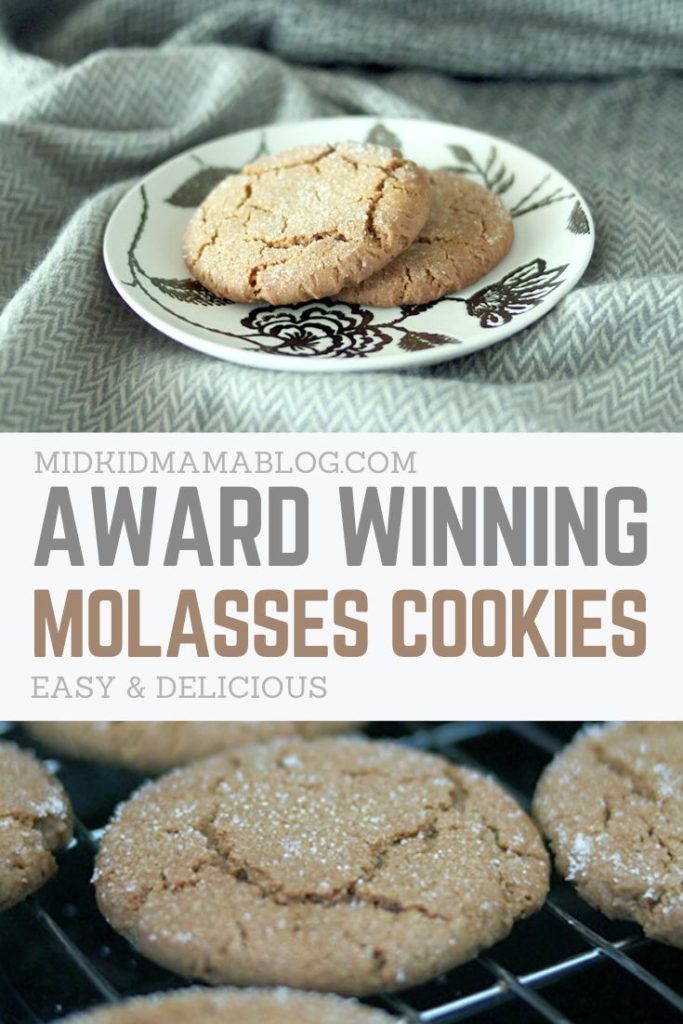 ---
---