7 Picture Books: Kids of Color Being Themselves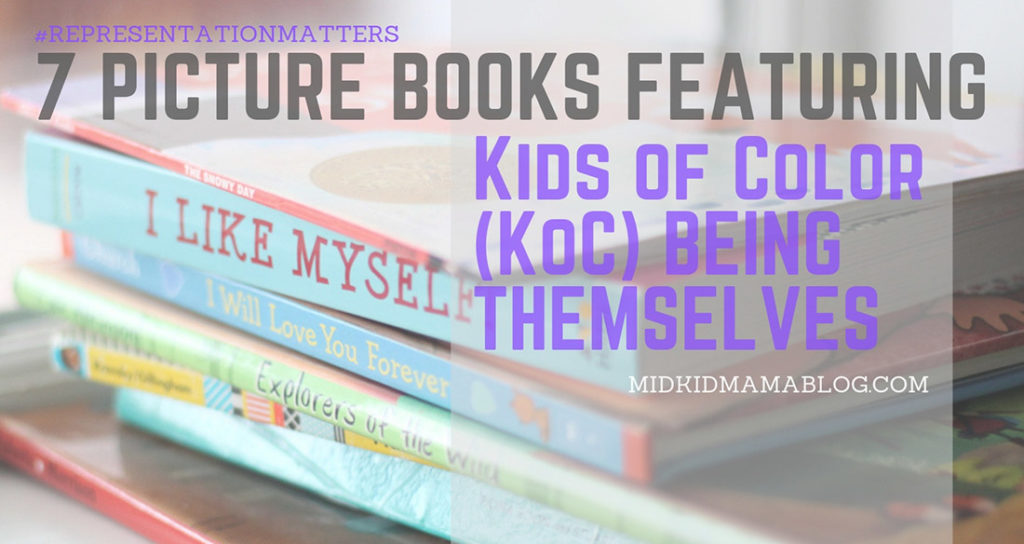 With a black husband and three children that are mixed, black history is naturally important to our family year-round. Too often, the majority of black history is ignored for a white-washed version of the past.
February gives us a chance to reevaluate how we incorporate the powerful history and current accomplishments of black people. It's damaging to focus on "traditional" black figures (MLK, Michael Jordan, Harriet Tubman, Rosa Parks) as the sole representations of black history for one month out of the year. We need to explore the parts of history that are completely overlooked and tell the stories that aren't often heard.
And, it's not just the big stories, struggles or figures widely known that we should be telling. Sometimes, it's just about the subtle representation that our kids see every day. Here is my list of 7 empowering picture books that have amazing illustrations, engaging stories and focus on POC (people of color) indirectly.
**Links for purchasing books are my Amazon Affiliate links.**
7 Awesome Picture Books Highlighting POC in Everyday Settings
1. I Know a Lot!
This simple board book has sweet pictures full of life and texture as it explores what a little girl takes pride in – her growing understanding of how the world works. From brushing teeth to tinkering on piano keys, I love that every single one of the things highlighted in the book related to what Kniya knew. This was the perfect book for her to earn from our local library's summer reading program last year.
I Know a Lot! written by Stephen Krensky, illustrated by Sara Gillingham
Book Excerpt: "I know rocks are heavy and flowers are light. I know bright means day and dark means night."
2. Explorers of the Wild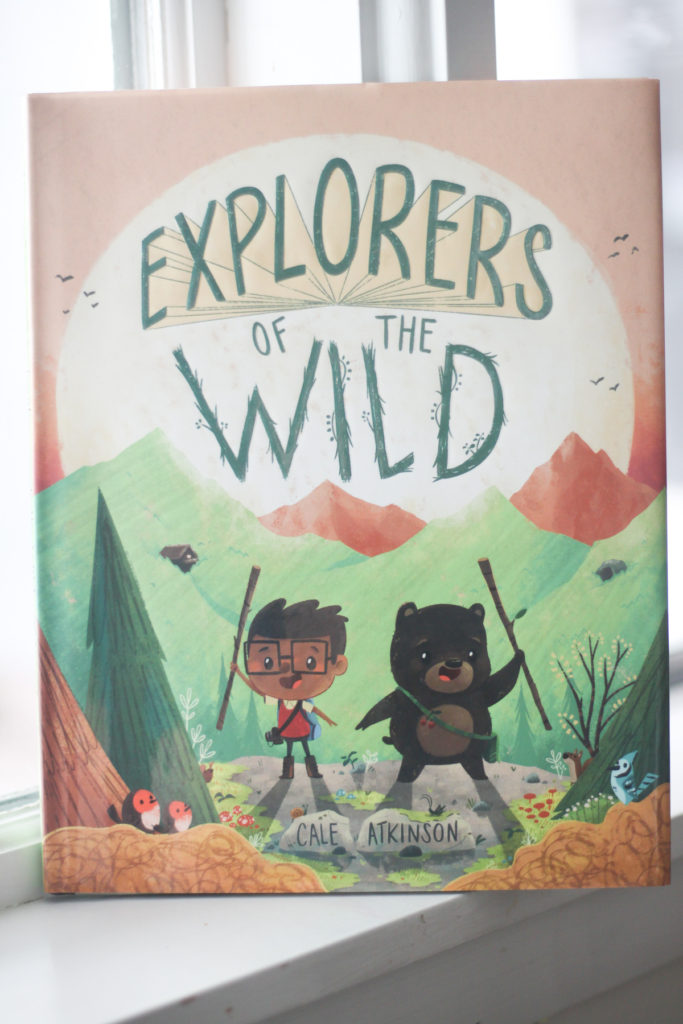 Growing up near a creek and woods, I have very fond memories of my days adventuring outside. I love the engaging illustrations of this book and the fun storyline that shows two unlikely characters form a friendship over a common interest. The text isn't very exciting, but the contrast and comparison makes for a fun story twist and the complex illustrations give us plenty to discuss on each page (seeing bugs under logs, listening to birds sing, items that might be packed for an adventure).
I love that the boy is not only brown-skinned, but wears glasses and has a love for nature. I don't often pay full price for brand new books, but when I saw this at the book store last year, I couldn't resist it.
Explorers of the Wild by Cale Atkinson
Book Excerpt: "I love to explore! It's my favorite thing to do! There are so many neat things to see…Like over there! And so many strange things to find…Like under here!"
3. Little Red Riding Hood
Our copy of this book has been read so many times, the binding is falling apart and I've taped back together the board pages at least four times. The story follows closely to the traditional Red Riding Hood storyline, except for being about a curly-headed little girl who learns to love herself and gains the confidence to teach the wolves to behave. The fun rhyming cadences of the book make it one that my kids wanted to hear again and again. They now have all 11 paragraphs memorized and can "read" it to each other.
When I found this randomly in a Marshall's store, I knew I had to have it. I am a total sucker for books that are fun to read, teach good lessons and have sweet illustrations. I was so excited about the book that I planned out Little Red Riding Hood & Gang themed costumes with my SiL for Halloween the next year. The tribe of kids (ages 3 and under) included: Little Red, the Woodsman, the Wolf, Granny and a Woodland Squirrel.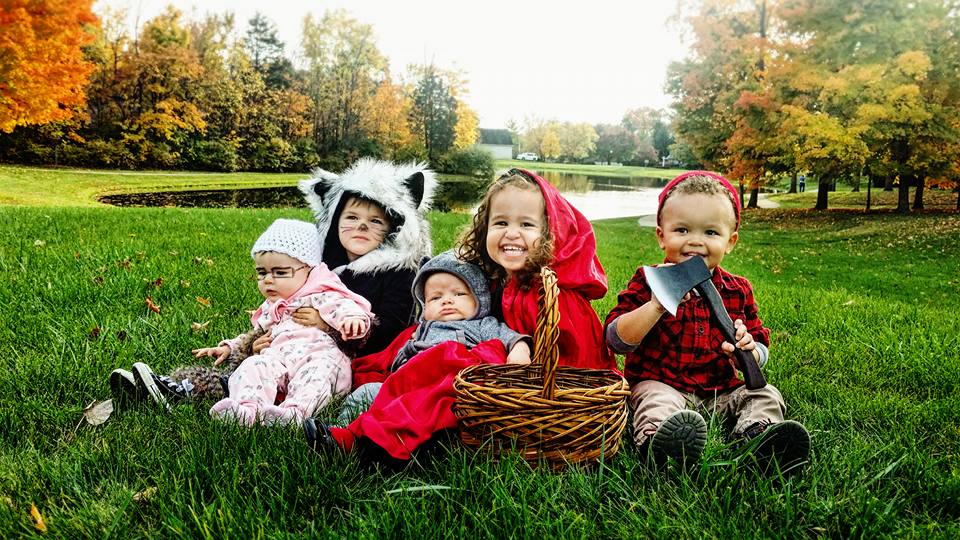 Little Red Riding Hood by Fiona Boon and Stuart Lynch
Book Excerpt: "Red rang the bell when she reached Granny's home. 'Come in, dear,' she heard (in Wolf's growly tone). 'Why, Granny, your eyes look bigger!' Red cried. 'The better to SEE you with.' Wolf Replied"
4. I Like Myself!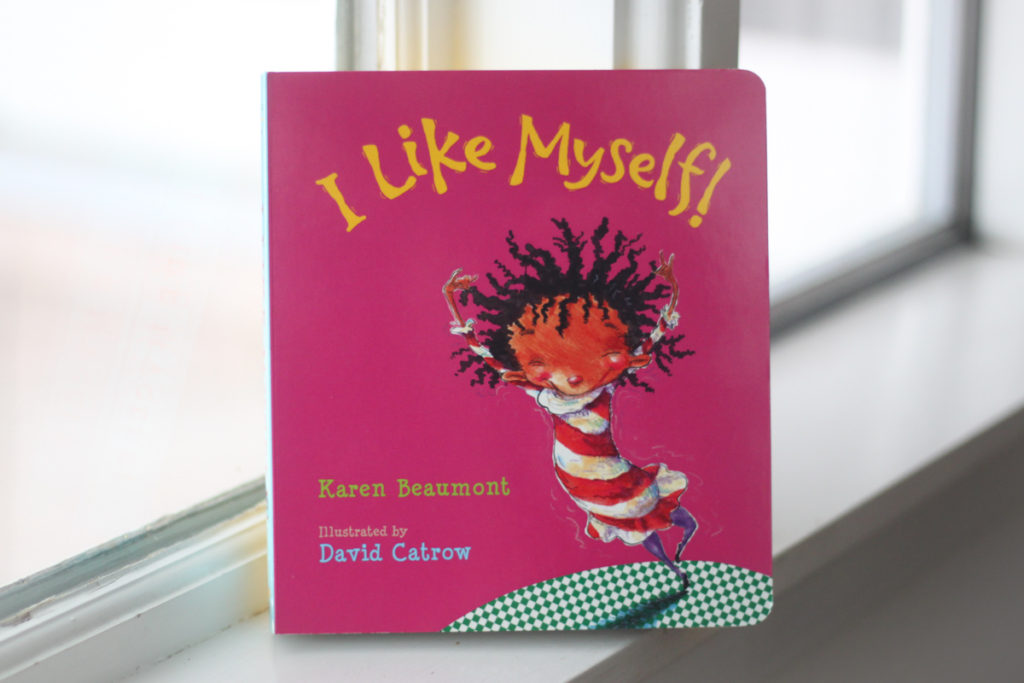 The wild, curly haired girl of this book celebrates the inside and outside that makes her unique. The illustrations are exciting for young kids and the rhyming story is a fun one to read.
I Like Myself! written by Karen Beaumont, illustrated by David Catrow
Book Excerpt: "Inside, outside, upside down, from head to toe and all around. I like it all! It all is me! And me is all I want to be."
5. The Snowy Day
I remember this book from when I was a kid (it was first written in 1962) and I loved the crunch, crunch, crunch of boot prints making tracks in the fresh snow. This book has been called one of the most important American books in the 20th century. The white author chose to brake the color barrier of his day because he "believed that all children should be able to see themselves in books they love" (Ezra Jack Keats Foundation). If you have Amazon Prime, your kids will love the free Snowy Day Movie.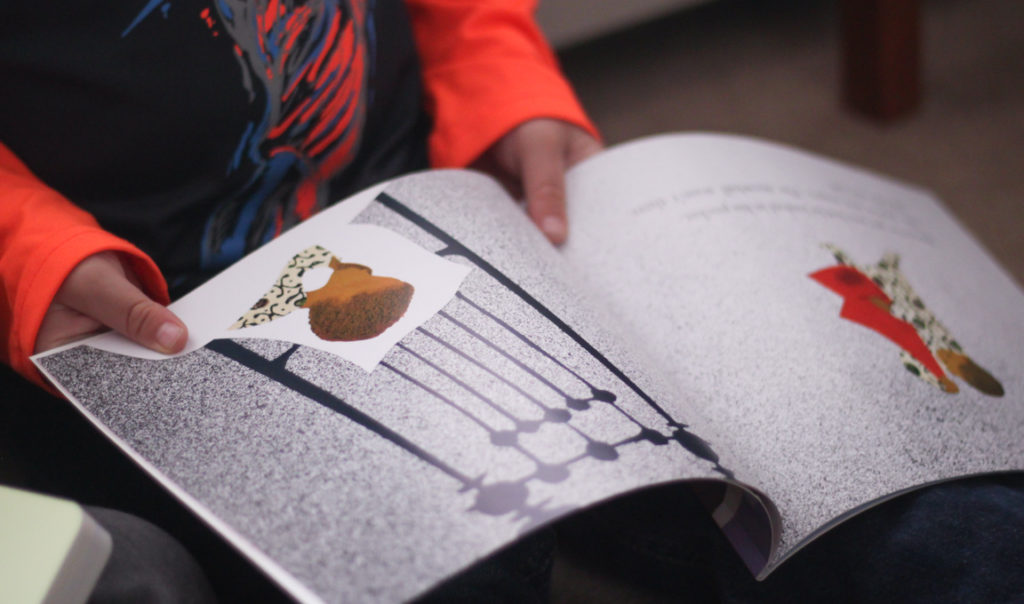 The Snowy Day by Ezra Jack Keats
Book Excerpt: "He pretended he was a mountain-climber. He climbed up a great big tall heaping mountain of snow – and slid all the way down."
6. Jazzy Miz Mozetta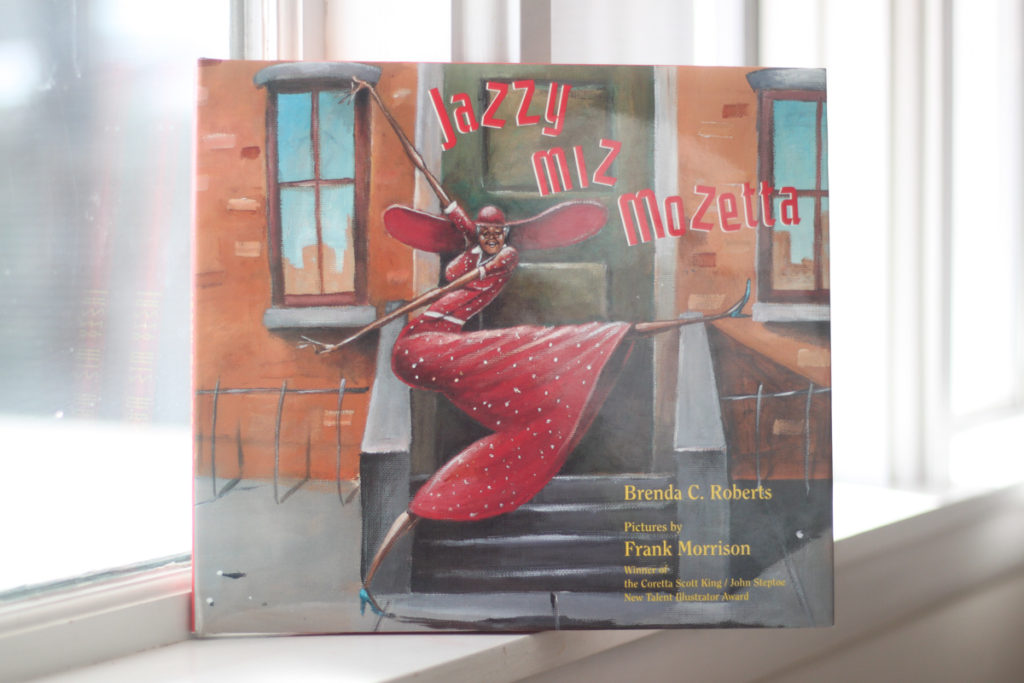 Frank Morrison has been a long-time inspiration for my own personal illustration style (along with Ernie Barnes and Kadir Nelson). The pictures in this book are so full of life and rhythm. I love the spunk and energy of Miz Mozetta as she and her friends show the youngsters a thing or two about cutting a rug.
Jazzy Miz Mozetta by Brenda C. Roberts, illustrated by Frank Morrison
Book Excerpt: "Before long, the music lifted her up and laid a road full of twinkling notes at her feet. Floating like a bubble, she followed them back to a summer night at the Blue Pearl Ballroom, long ago. Everyone was doing the jitterbug, wild and free."
7. I Will Love You Forever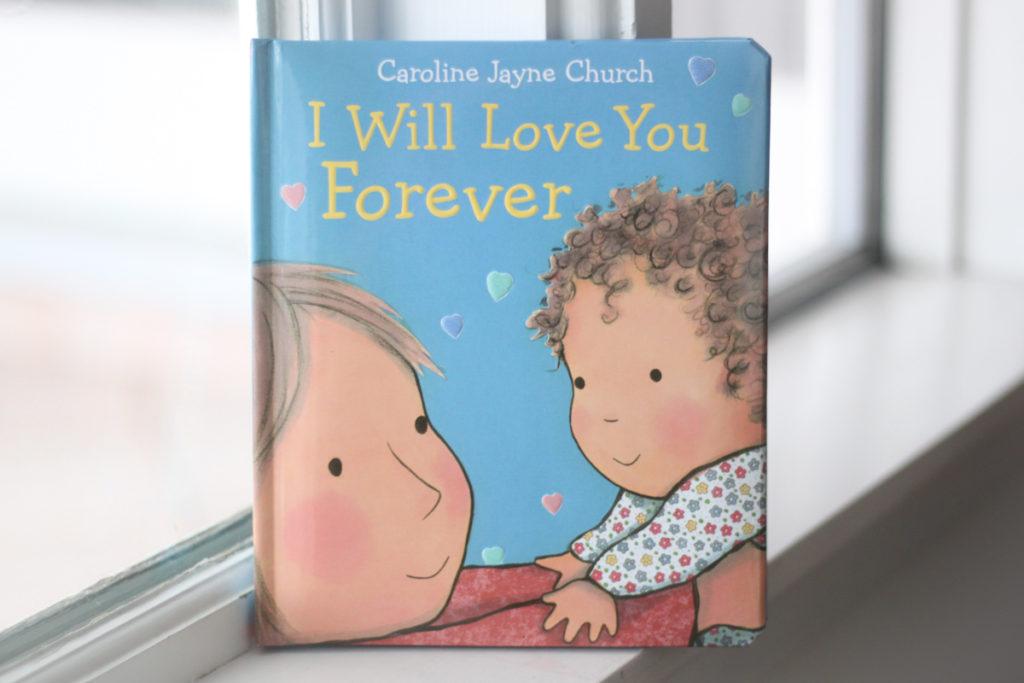 The curly headed baby girl in this book reminds me so much of my own daughter. My kids are half black, but they have very light skin, so finding a character that looks a lot like them can be pretty hard. While I find it very important that they see characters that look like their dad's side of the family in kid's lit, I also want them to see themselves. This book features a child that could easily be one of my own with a very sweet storyline.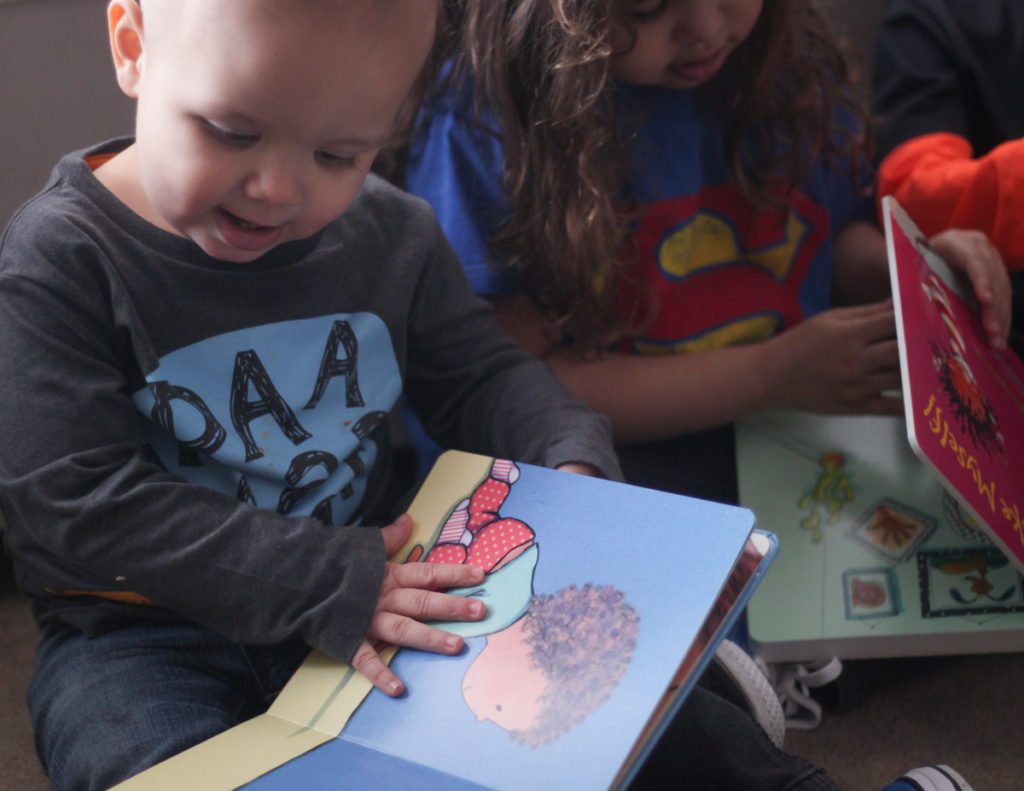 I Will Love You Forever by Caroline Jayne Church
Book Excerpt: "When I saw you for the very first time, I was filled with joy that you were mine. I knew I would love you forever."
We love reading around here and I'm glad it's getting easier to find a diverse range of colors in the character of our books. I think it's important for all families to see children of different races being presented as relatable characters. It's definitely important for kids to see themselves being represented—and not with some weighty message of representation being attached.
7 More Children's Picture Books Featuring Kids of Color
Looking for more titles? Here are 7 more picture books that I noticed in a recent trip to the bookstore. They all have stories that are fun to read and illustrations that will keep your child's attention. A couple of them are now on my list to buy for our own shelves.
Grandma's Purse: These adorable illustrations highlight a fun relationship between a grandmother and her curious granddaughter as they explore the contents of her bag.
Wonder Everywhere: Everything can be examined by the curious mind of a child. Even mundane objects are interesting if you really stop and think about them.
Monster Trouble: Terrified of monsters that might lurk in the shadows? This brave little girl tries everything until she discovers the real monster repellant–kisses!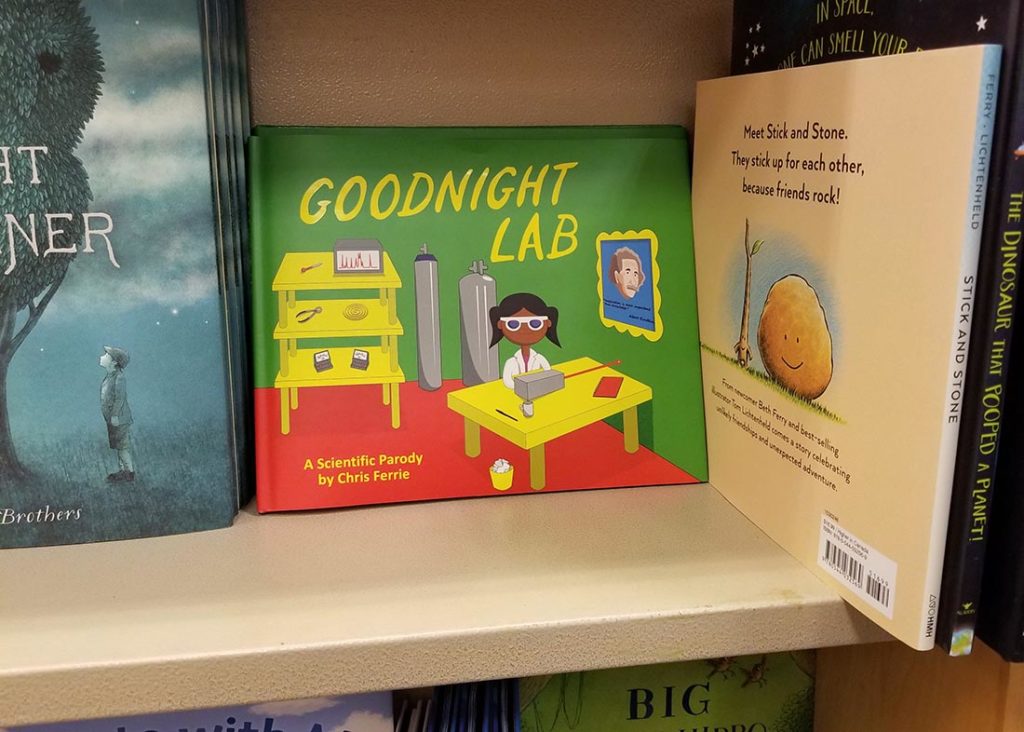 Goodnight Lab: A fun parody on Goodnight Moon, Goodnight Lab features a KOC saying goodnight to her science equipment.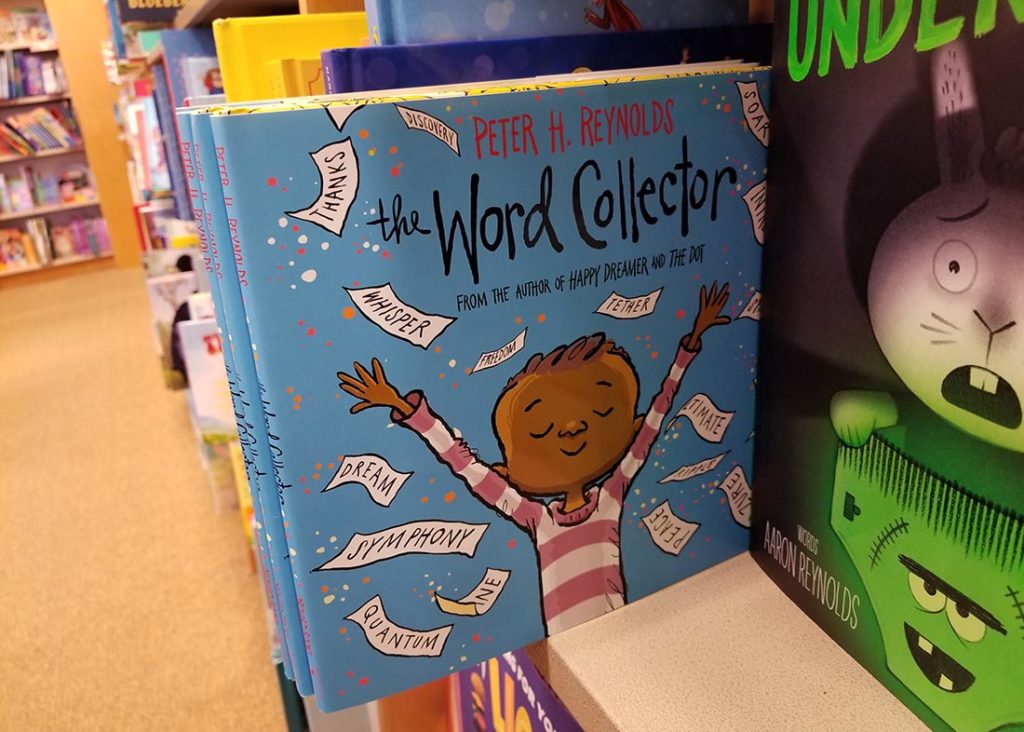 The Word Collector: A boy who loves words discovers how to string them together to form beautiful poems.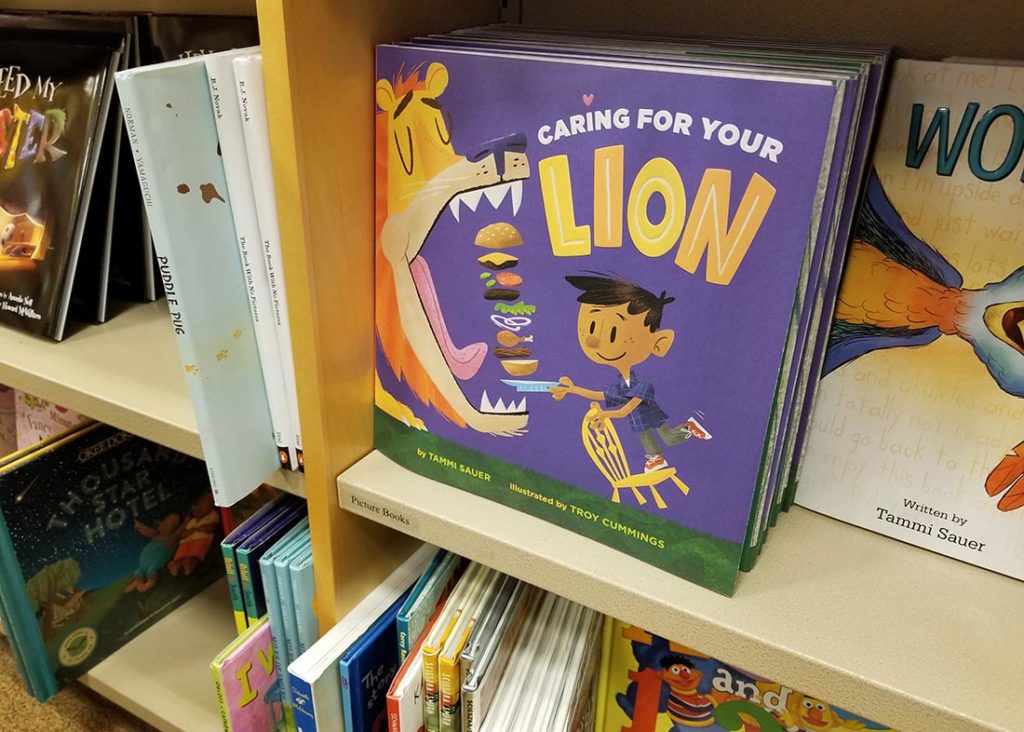 Caring for Your Lion: Every boy needs a pet, right? What would you need to care for a lion?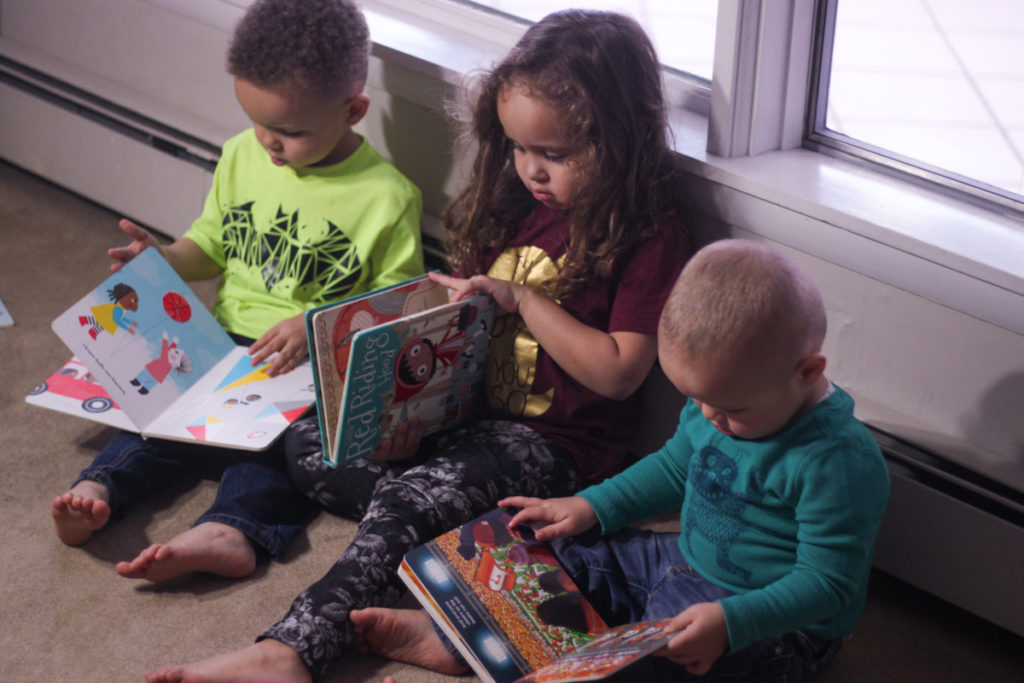 Goodnight Football: We actually own this book and my boys love the story of a boy experiencing his first game with his family, but it didn't make the top 7 list because little boys of color are already frequently depicted in sports.
---
---