Healthy & Delicious: Easy Honey Baked Salmon Recipe
This sweet and savory baked salmon dish has a great flavor without overtaking the salmon flavor. I originally wrote this baked salmon recipe in 2010 and continue to use it as a favorite family meal option! If you are doing keto or eating sugar-free, you can simply skip the honey for a lower net carb count.
Prep time: 10 minutes
Preheat Oven: 400° F
Season Salmon Fillets
2 large raw salmon fillets
salmon seasoning or Old Bay
paprika
salt
pepper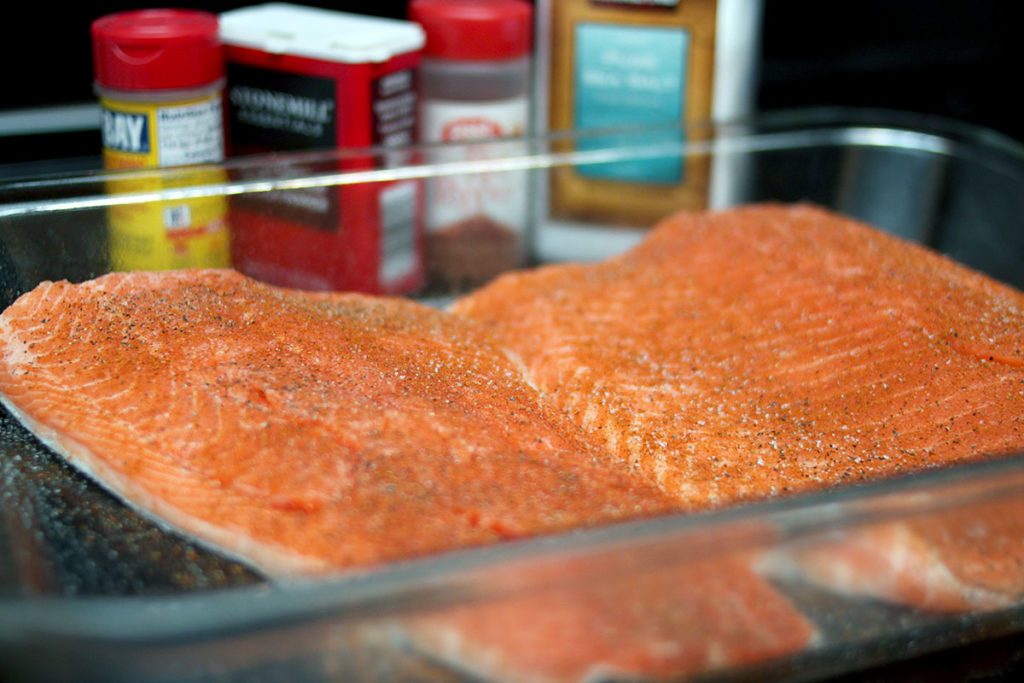 Season the salmon to taste (you will add a sauce on top, so go light on the salt). The easiest salmon fillets to bake evenly are ones that have somewhat of a consistent thickness, but aren't really thin. We also prefer buying salmon with the skin still on (I don't eat the skin, but my husband does).
Salmon Marinade Honey Sauce
2 Tbsp honey (optional for Keto eaters)
1 Tbsp olive oil
1 Tbsp butter, melted
2 tsp soy sauce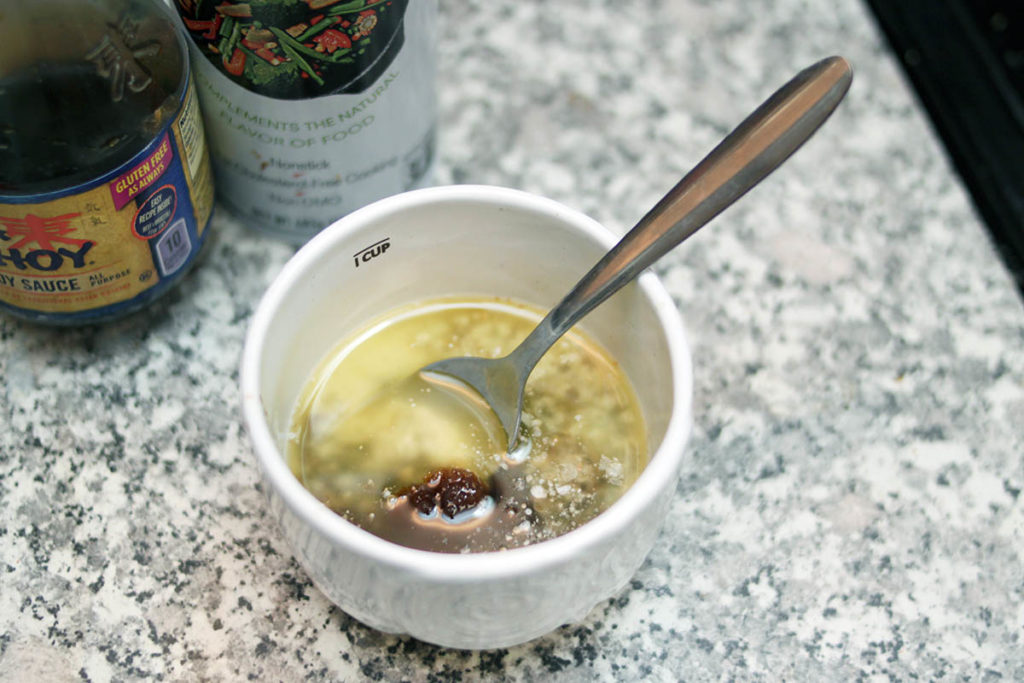 Melt butter in small dish and add other sauce ingredients. Spread on the salmon (make sure the sauce isn't so hot it starts cooking your fish!).
Bake at 400° for about 15 minutes until completely cooked. You can test to make sure the fish is cooked by sticking a fork into the thickest part. If you twist the fork gently, you will see the layers of the salmon separate and flake, indicating that the fillet is cooked.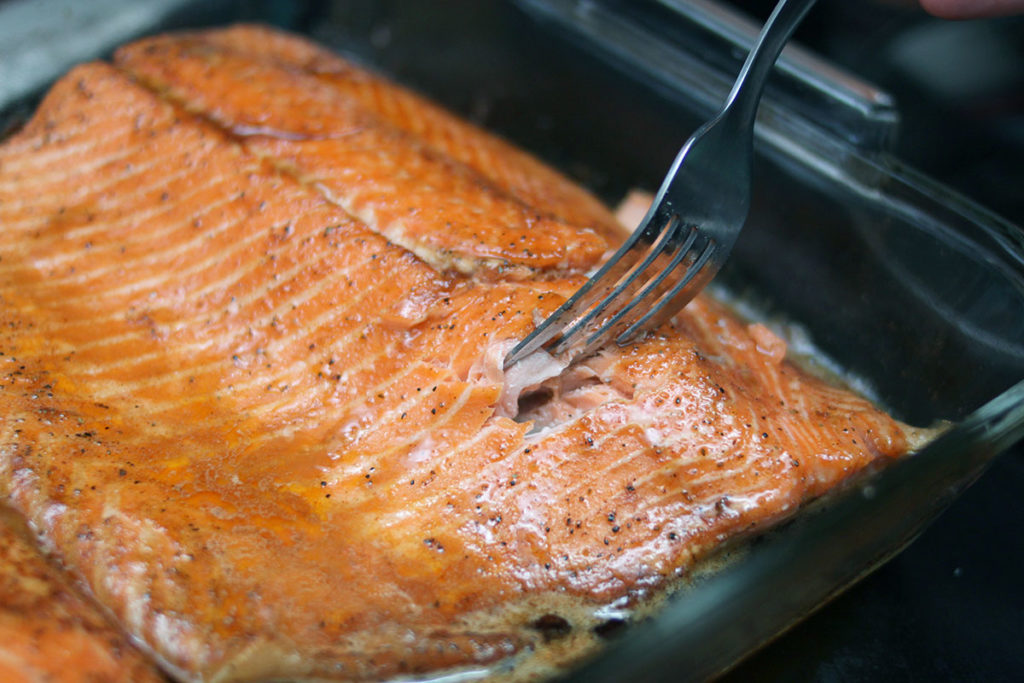 Delicious Honey Baked Salmon
This tasty salmon recipe has stood the test of time in our family. Even the kids like salmon, and this is my go-to recipe I almost always turn to. Broccoli, asparagus or green beans are my favorite sides to pair with this salmon dish. Fresh rolls or a loaded potato (baked or sweet) are also great sides with this baked salmon recipe.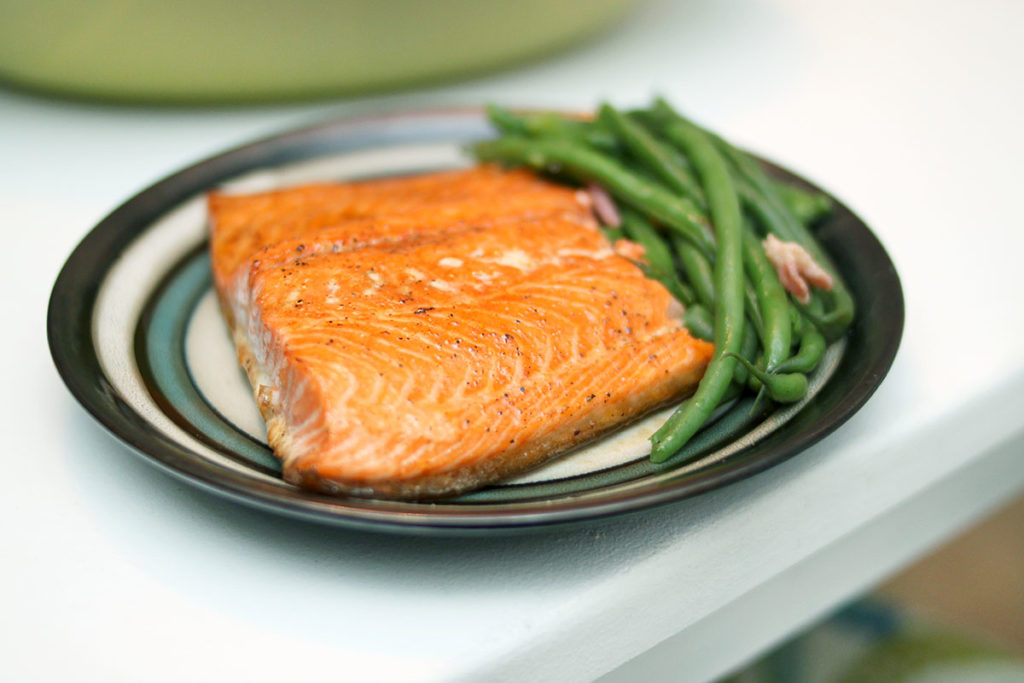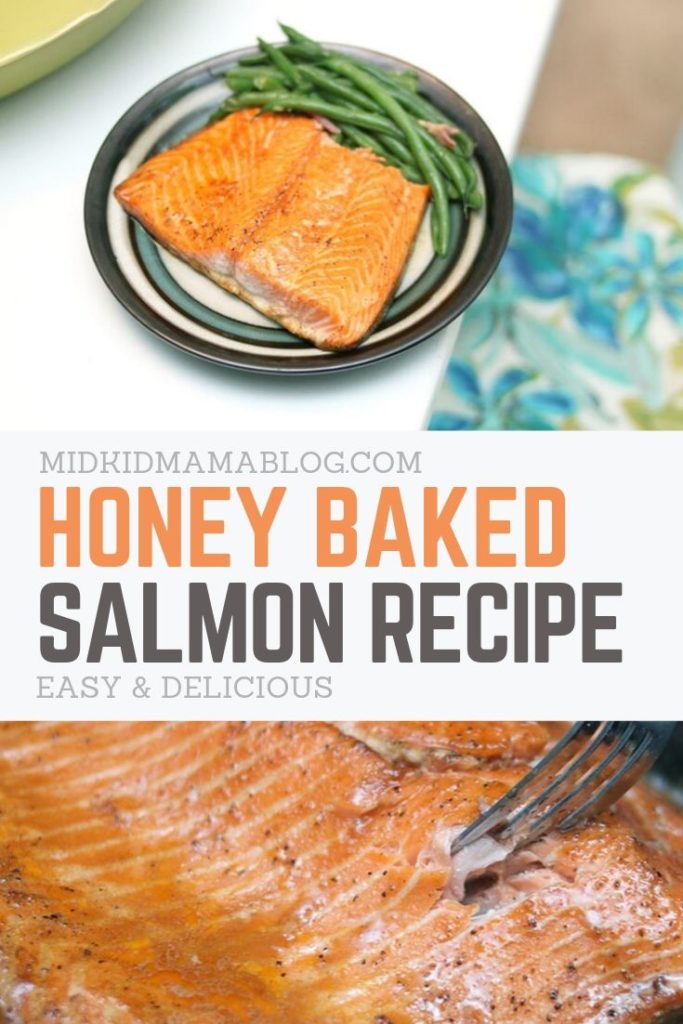 ---
---