Fudgy Chocolate Chunk Homemade Brownie Recipe
Brownies are one of my favorite desserts. I really can't believe I waited so long to make homemade brownies. This recipe is so tasty–better than box mixes. Making brownies from scratch doesn't take a lot more effort than using a box mix.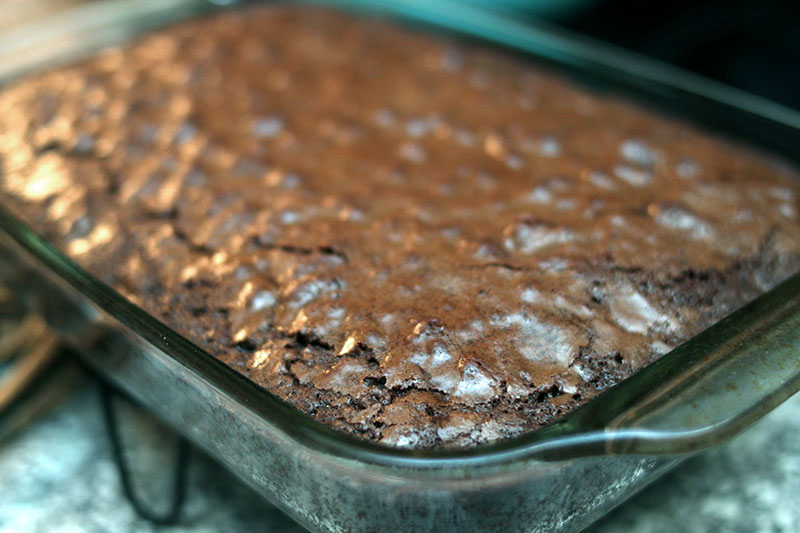 Fudgy Chocolate Chunk Homemade Brownie Recipe
1 cup (2 sticks) butter or margarine, melted and cooled
4 large eggs
2 Tbsp Canola Oil
1 cup granulated sugar
1 cup packed dark brown sugar
1 Tbsp vanilla extract
3/4 tsp salt
1 cup unbleached all purpose flour
1 cup unsweetened cocoa powder
1 bag chocolate chunks (I used 60% cacao)
Mixing the brownies:
Preheat oven to 350° and grease a baking pan. In a medium-sized bowl, whisk together the melted butter (cooled to barely warm), oil and sugars. Add eggs and vanilla, beating well for about 1 minute. In a separate bowl, combine flour, cocoa powder and salt. Carefully fold dry ingredients into the wet ingredients until just combined. Add chocolate chunks. Be careful not to over mix.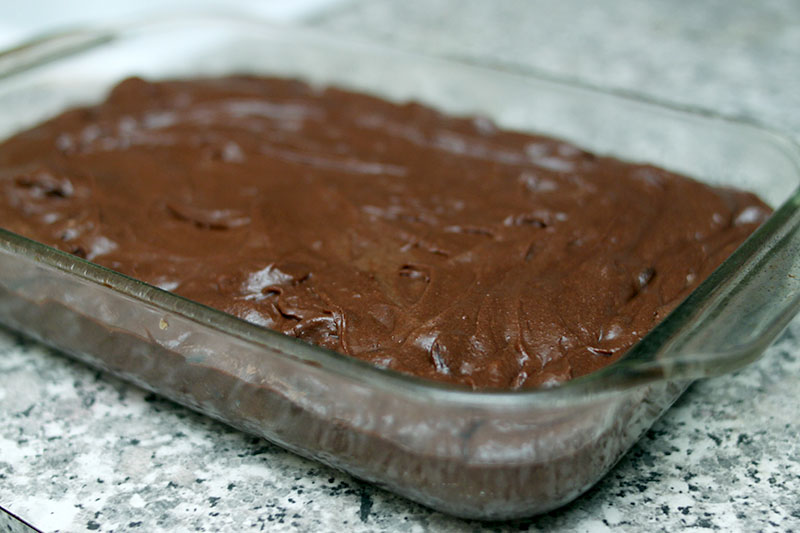 Baking the brownies:
Bake for approximately 25-35minutes (times will depend on your pan size). Use a strip of aluminum foil around the outside of the pan to slow the edges from getting too done and help the center bake more evenly. The center is done when it is no longer jiggly and feels set to the touch. Let the brownies set for a few minutes before cutting and then sit longer before eating to ensure they are chewy, cooled and dense.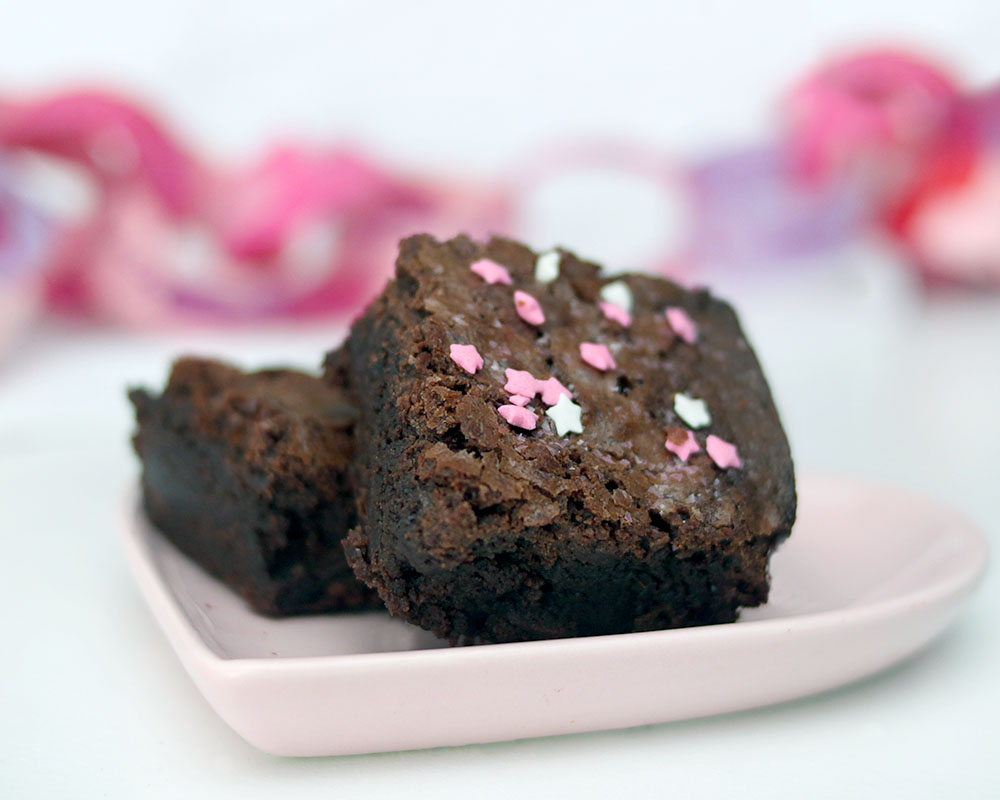 Warm brownies with a little milk (I personally prefer almond milk) might be the best thing ever. Throw a colored sprinkles on for a very festive look and Happy Birthday to me!
---
---