From Plate Art to Granola Bar Cookies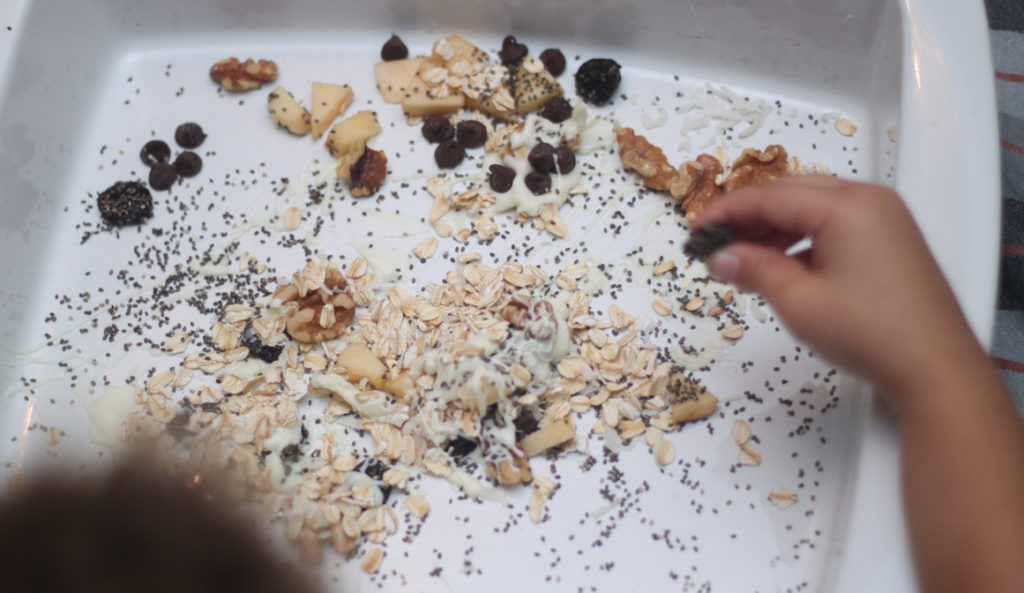 My kids love arts and crafts. Unfortunately, I can't keep everything they make or we would be swimming in drawings, coloring papers and projects covered in glitter. I'm not very excited about throwing things away either. So, I try to look for projects we will keep around or projects like this one that aren't intended to be saved. For this project, the kids created 3-D illustrations with food and then turned them into healthy granola bar cookies!
A Picture Worth a Thousand Bites
I threw the dry ingredients for granola bars onto a plate and let them create pictures. My ingredients included:
Walnuts
Oats
Dried Cherries
Peeled and chopped Apples
Chia Seeds
Coconut Flakes
Chocolate Chips
Melted White Chocolate
I let the kids have at it. They had a blast and were busy for over an hour, focused on their detailed pictures. Kaleb painstakingly made an abstract spider, nearly one crumb at a time. Kniya made a school and school bus on her plate–very excited about the yard of grass she made with a layer of oats.
Turning Pictures Into Granola Bites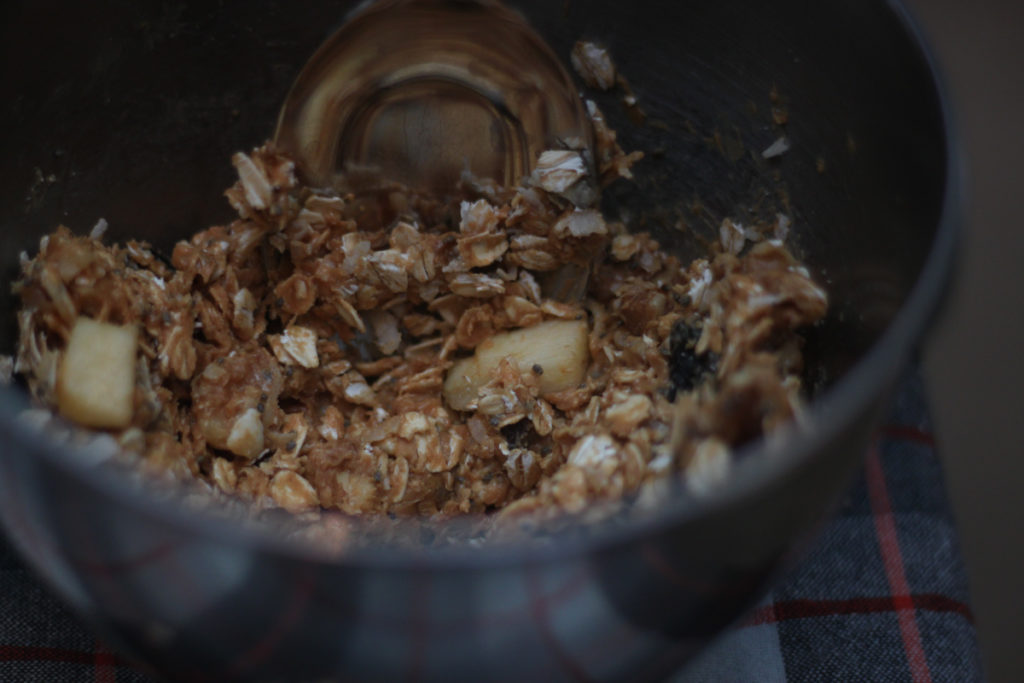 Scrape the contents of a finished "picture" into a mixing bowl and add a couple scoops of peanut butter and a couple tablespoons of honey. Divide and roll each mixture into about 4-5 balls, smushing them onto a wax paper lined baking tray and putting them into the freezer for 10 minutes before eating.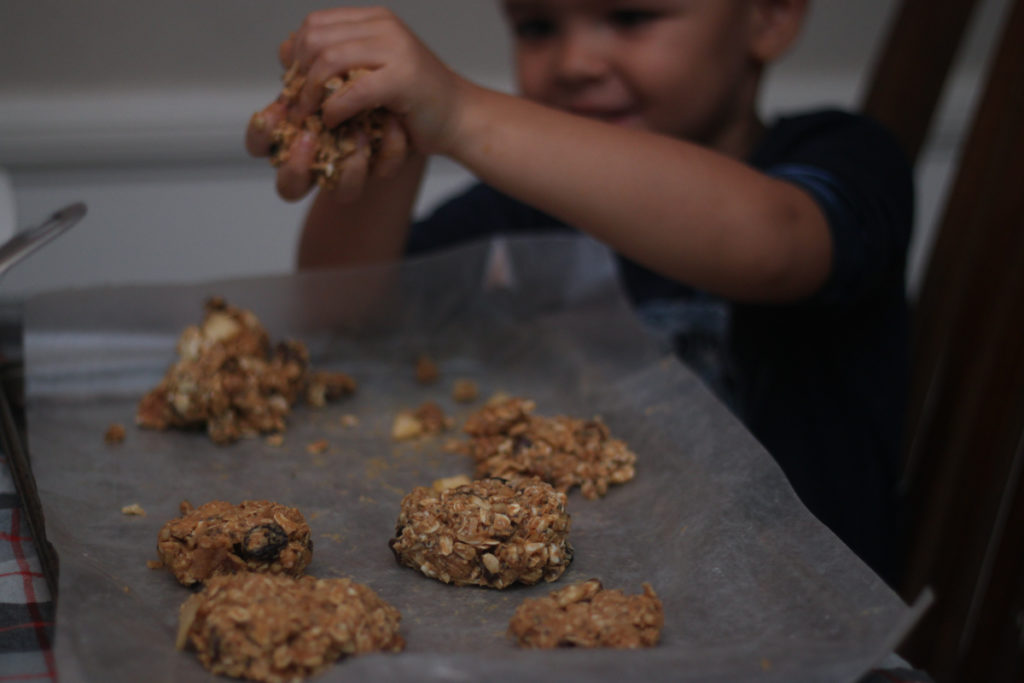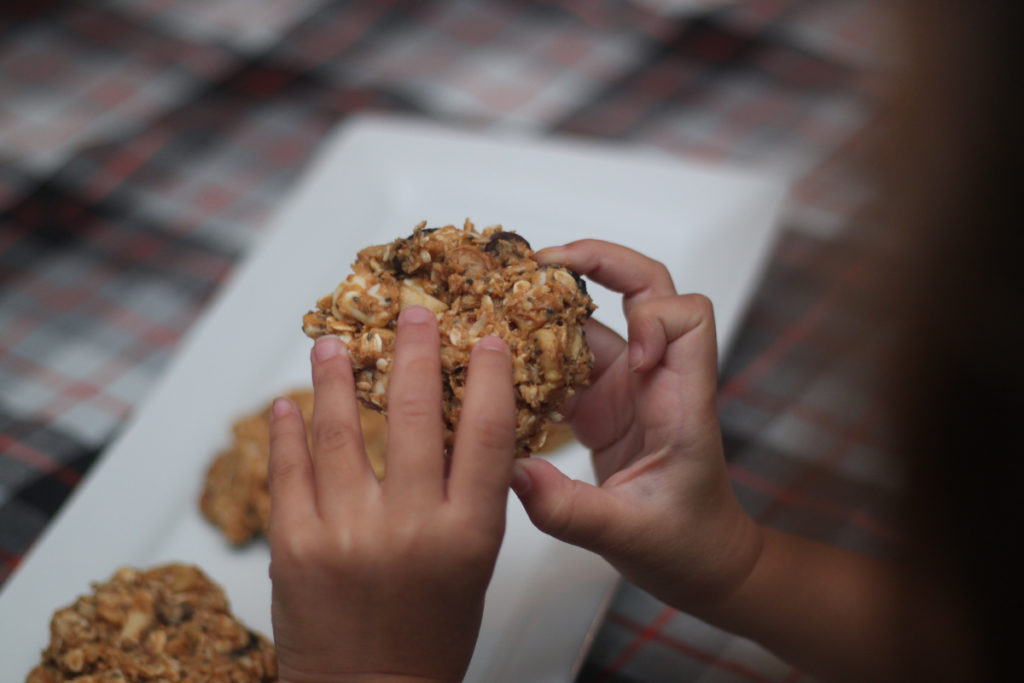 They were tasty, just like cookies. The kids loved them (so did I!) and they were healthy snacks–low in sugar and high in good fats. Kids can experiment with shapes while thinking about how food and flavors combine.
Kniya just kept commenting on how delicious they were (she really likes to eat things she's made all by herself!). Kaleb had a bit more trouble letting his art get turned into food ("Hey mom, we can keep it right here on the table!"), but it was good for him to let it go and he still enjoyed eating the granola bar cookies.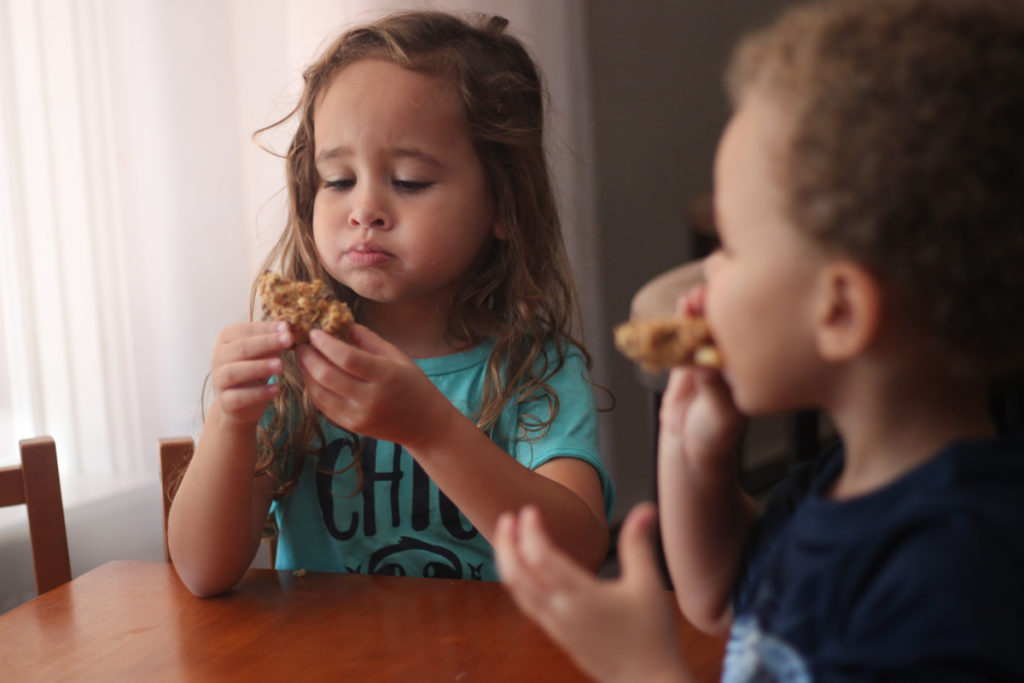 ---
---