Roasted Ranch Pumpkin Seeds Recipe
Pumpkins seeds are so much fun to bake in the fall for a crunchy snack. With just a few ingredients, the toddlers can help stir up the seeds without a lot of hassle or mess. Here is our recipe for this year: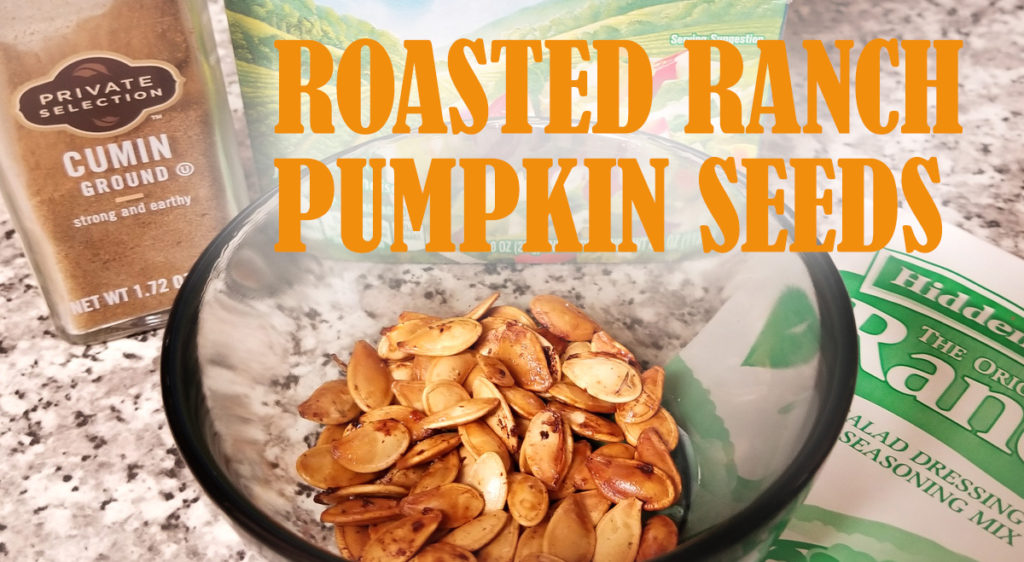 Roasted Ranch Pumpkin Seeds
1 cup Pumpkin Seeds, washed and dried
1 T. Olive Oil
1 T. Butter, melted
2 tsp. Ranch Salad Dressing Mix
½ tsp. Ground Cumin
Salt
Pepper
Wash out your pumpkin seeds to remove all pulp. Allow seeds to dry overnight if possible. Mix together ingredients and then add seeds. Spread seeds on baking pan. Sprinkle with salt and pepper. Preheat oven to 300° and roast seeds until golden brown, stirring every 10-15 min.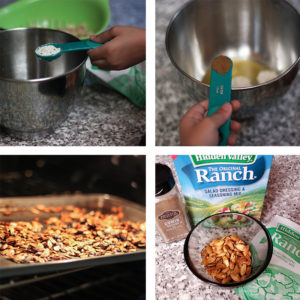 This is the perfect activity to do with the leftover seeds from emptying pumpkins for Jack O' Lanterns or pumpkin pie. Pumpkin seeds are delicious and packed with nutrients, so don't let them go to waste!
---
---