Keto Made Easy: Gourmet Yogurt Bowl for Breakfast
This easy gourmet yogurt bowl is a great snack, breakfast or lunch option if you are looking to eat healthier. For Keto eaters, you can use a Carbmaster kind, Oikos Triple Zero, unsweetened Greek yogurt or other options that aren't loaded with sugar. Ideally for Keto, you want to find a yogurt high in natural milk fats and low in any added sweeteners. For non-Keto eaters (like my kids), I prefer whole milk (full fat) and low sugar yogurts.
Gourmet Yogurt Bowl Ingredients
You can plan ahead with a shopping trip, or just combine what you have on hand. Here are some great ingredient options.
Yogurt (can be plain or any flavor, but I usually go with vanilla)
Fruit

Raspberries
Blueberries
Blackberries
Strawberries

Seeds and Nuts

Chia Seeds
Almonds
Walnuts
Pecans
Sunflower Seeds
Soy Nuts
Macadamia Nuts

Honey
Coconut Flakes
Toasting Nuts or Coconut Flakes
To increase the flavor complexity, you can toast some of your nuts and seeds. Simply heat 1 tablespoon of oil in a skillet on medium high heat. Add the nuts or coconut. Stir frequently to avoid burning. Once the nuts or coconut is golden brown, you can choose to add a teaspoon of honey or maple syrup for a touch of sweetness.
Remove from heat and allow to cool completely on a wax paper.
Combining Your Flavors
Once you've determined your flavors, the easy part is layering them! For this bowl, I used vanilla yogurt, chia seeds, raspberries and toasted walnuts. The kids loved it too!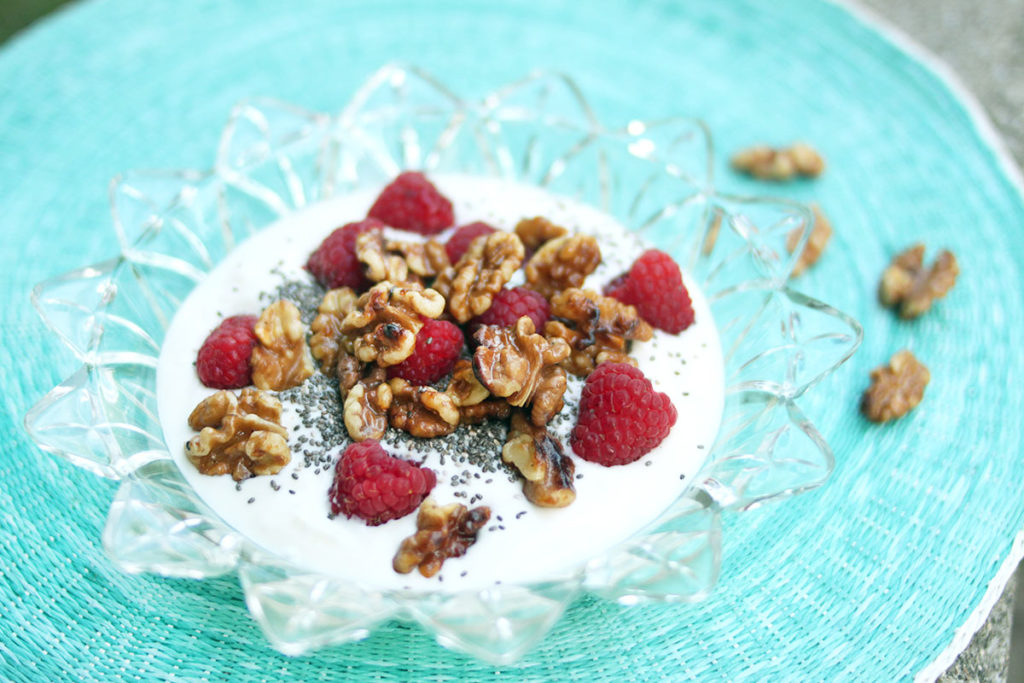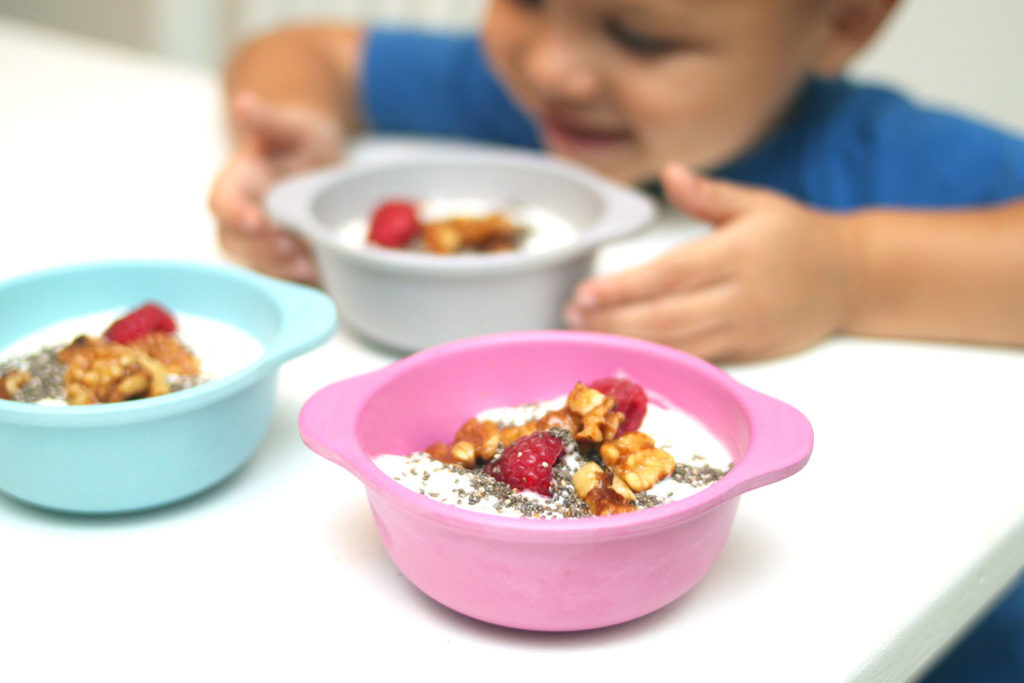 For more ideas on easy Keto eating, check out my post here!
---
---