Keto Made Easy: Sausage Pepper Skillet for Dinner
Keto or not, this brat and bell pepper skillet is a great meal for the family and is my go-to on a weekly basis. It is full of flavor and filling without needing starches or grains (though rice can be added). For Keto eaters, there are only 2-4 net carbs per brat, 12 carbs for a whole onion and 6 net grams of carbs for every cup of bell peppers. But I was making this before ever thinking Keto, so for a "normal" meal, this is a total win. I often add flavored rice with it for the rest of the family.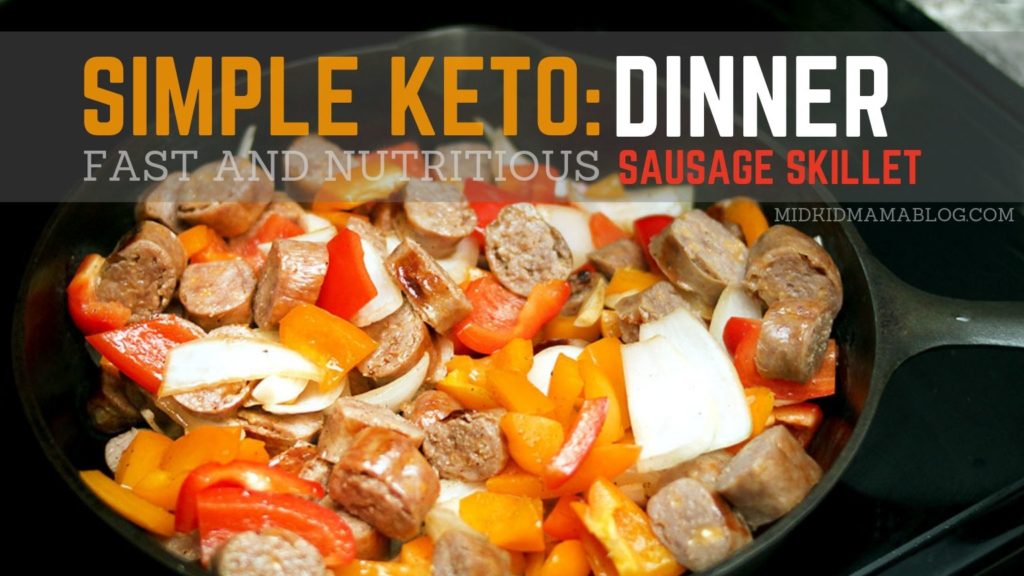 How to Make a Brat and Bell Pepper Skillet
5-10 large uncooked brats or sausages (we usually get 10 of the cheddar brats)
2-3 Bell Peppers (any color), chopped
1 onion (white or yellow), chopped
2 Tbsp olive or canola oil
Salt, Pepper and Garlic Powder
Preheat oven to 350. Bake brats until cooked (about 12-20 min). While brats are baking, start rice (optional step for a non-Keto meal). When brats are nearly done cooking, heat oil on medium high heat. Saute onion and peppers. Slice cooked brats and toss into onion and pepper mix. Serve in bowls alone or topping seasoned rice.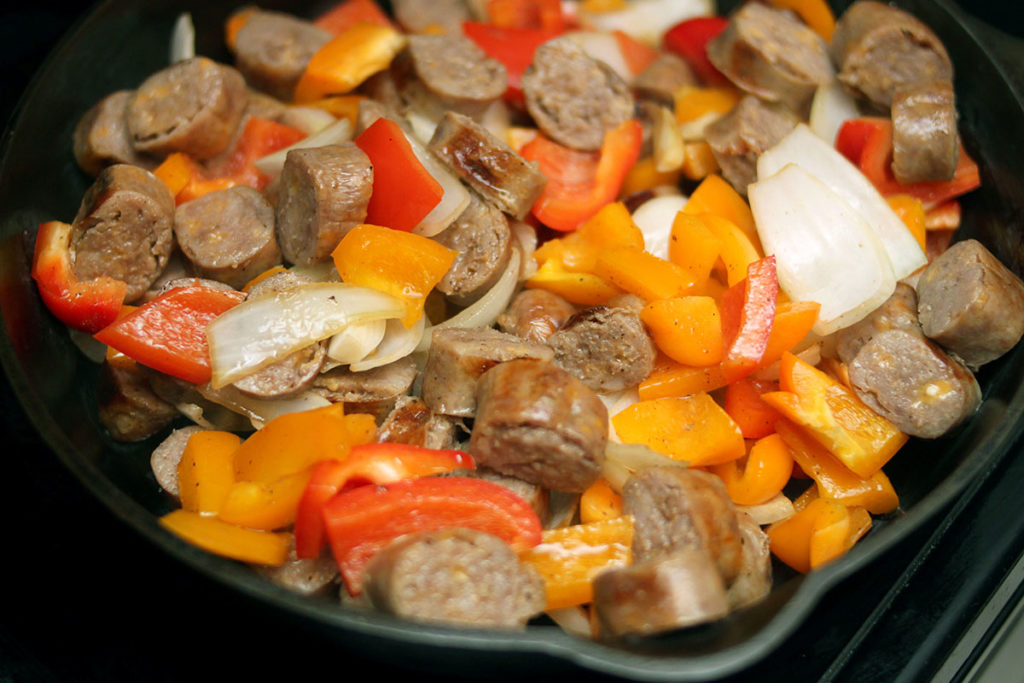 Homegrown peppers are perfect for this meal! We love growing peppers here, but fresh peppers work best for this skillet (frozen ones are more mushy), so I buy them from the store in the off season.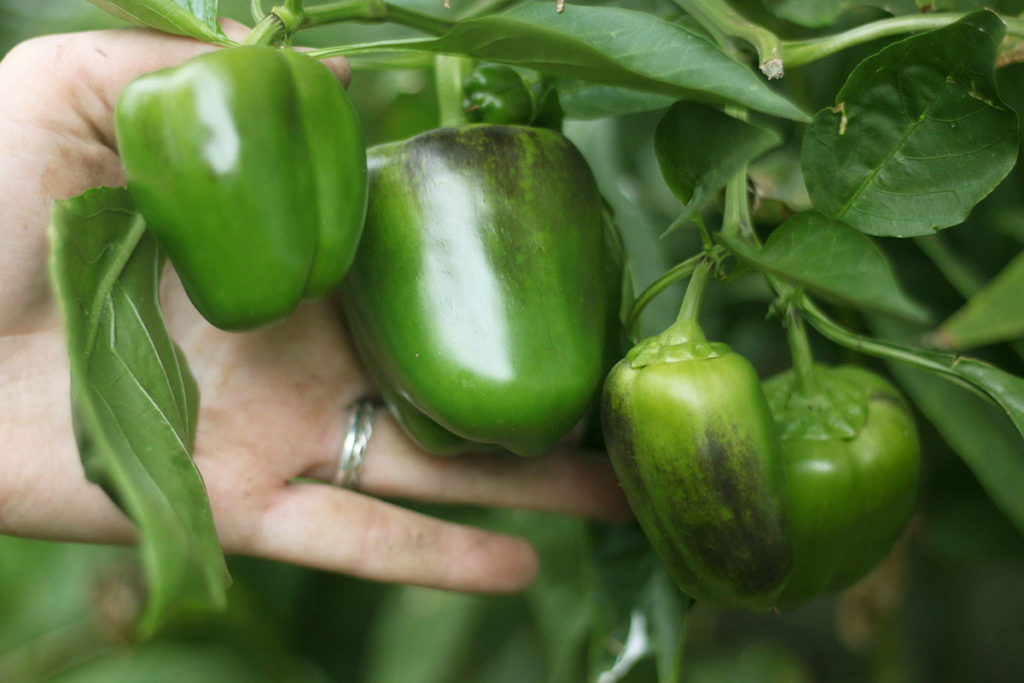 For more on Easy Keto dieting tips, check out my blog post here. Have any easy, healthy family friendly meals you love? Leave a comment below!
Pin this recipe for later: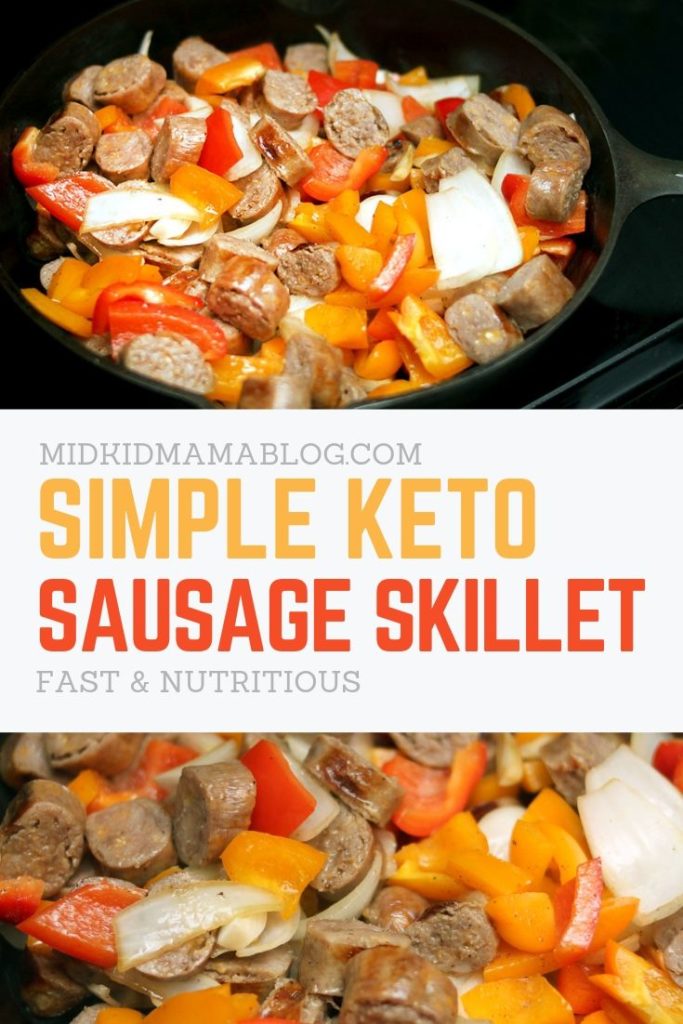 ---
---