Smokey Sweet & Spicy Chili Recipe
I've been searching for the perfect chili recipe for several years. I finally combined a few recipes I was okay with to create one that I'm really happy with. This chili is hearty, packed full of flavor and perfect for cool days. You can double this recipe for a big pot full of chili and then freeze meals for later days. When you are ready to serve, it works perfectly with or without elbow noodles and shredded cheddar cheese.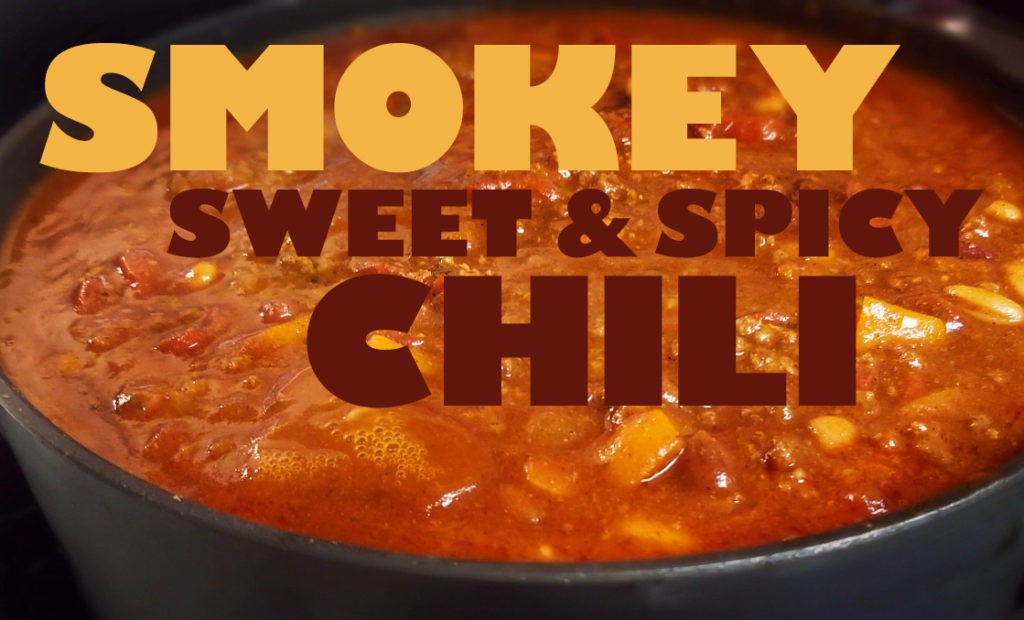 Smokey Sweet & Spicy Chili Recipe
Prep Time: 20 minutes
Cook Time: 30+ minutes
Serves: 8-10
2.5 lbs ground beef
2 cans (or 5-6 raw) tomatoes, diced
1 can white chili kidney beans, drained
1 can chili kidney beans (mild)
1 can beef stock (I prefer to make my own
1 can tomato sauce
1 large onion, chopped
1 orange pepper, chopped
1 can tomato paste
1/4 cup corn flour
1/4 cup chili powder
2-3 Tbs. canned hot and sweet jalapeno, diced
2 Tbs. cumin powder
2 Tbs. dark brown sugar (optional)
1 tsp. salt
1/2 tsp. paprika
1/2 tsp. cayenne pepper
1/4 tsp. garlic powder
1/4 tsp. black pepper
4-5 drops liquid smoke
Brown ground beef in stock pot over medium high heat. Drain meat, reserving excess grease and setting browned beef to the side. Sauté onions onions and orange pepper until onion is translucent (about 4 minutes). Add beef, tomatoes, beans and beef stock. Bring to a gentle boil. Add spices, liquid smoke and sugar.
In a separate bowl, mix corn flour with some of the reserved beef juices (skim fat from top first). Add 1 ladle of hot chili liquid, stiring until the mixture forms a smooth paste. Add mixture to the pot and boil for 1 minute. Reduce heat and simmer until serving time.

Optional: Add over elbow noodles cooked al dente, topping with shredded cheddar cheese and sour cream.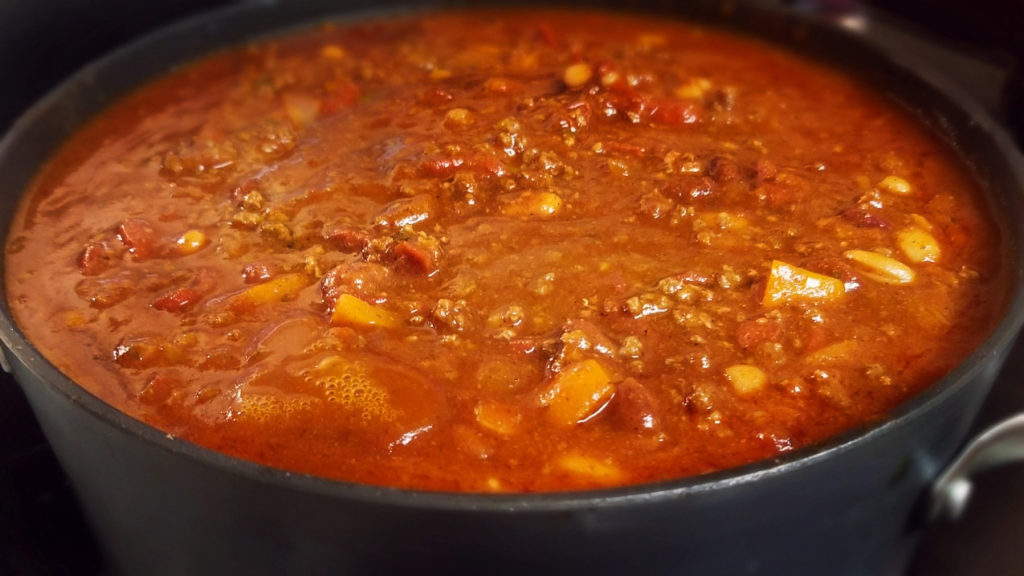 ---
---