Beef Stroganoff Recipe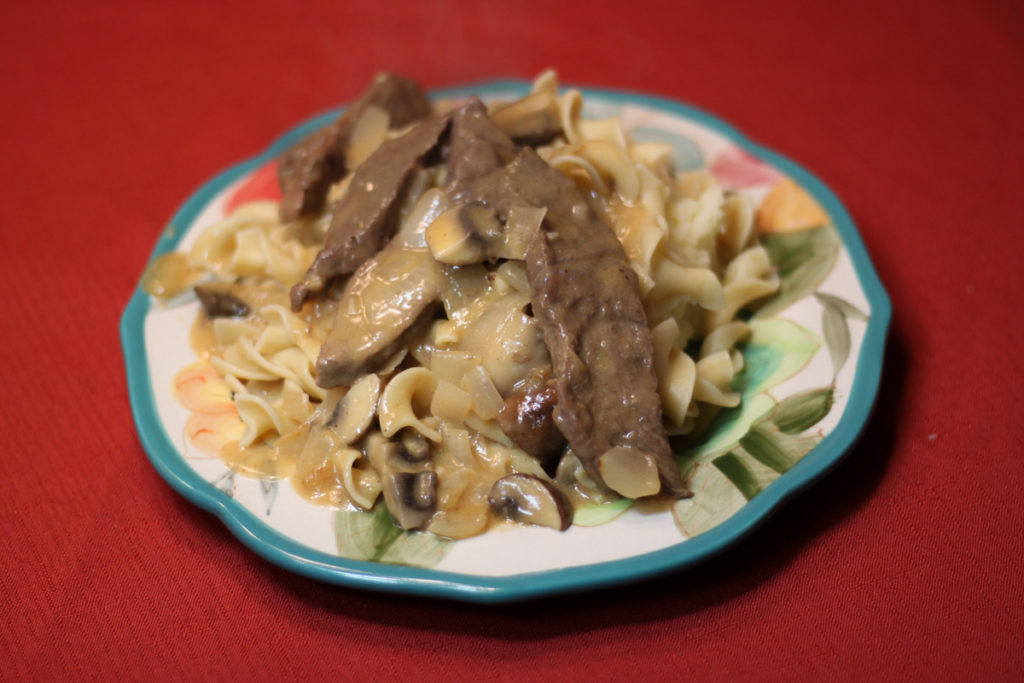 Ingredients
1.5-2lbs top sirloin (or other beef), cut into thin strips
2 cups beef stock, divided (add extra stock if simmering longer for a tougher beef cut)
8 oz fresh Bello mushrooms, chopped
1 medium onion, chopped
3 cloves garlic, minced
6 Tbs butter, divided
2 Tbs sour cream (optional and can be substituted with whole milk)
About 2 Tbs unbleached flour
Ground mustard
Smoked paprika
Ground red pepper
Salt
Pepper
Instructions
Cut beef into thin strips (about ¼") and season well with spices. Sear steak in 3 Tbs of butter in cast iron skillet or large frying pan. Remove seared meat to a separate bowl and reduce heat. Melt 3 Tbs butter, adding garlic and onions before it browns. Add mushrooms and cook until onions are translucent and mushrooms are sautéed. Add beef, meat juices and beef stock (reserve 1/3 cup of stock for later) to pan and bring to a boil. Allow mixture to simmer until about 5 minutes before serving time. Whisk flour into reserved beef stock and add to pan. Increase heat and boil for 1 minute before turning off heat completely. Stir in sour cream and serve over old fashioned noodles and mashed potatoes.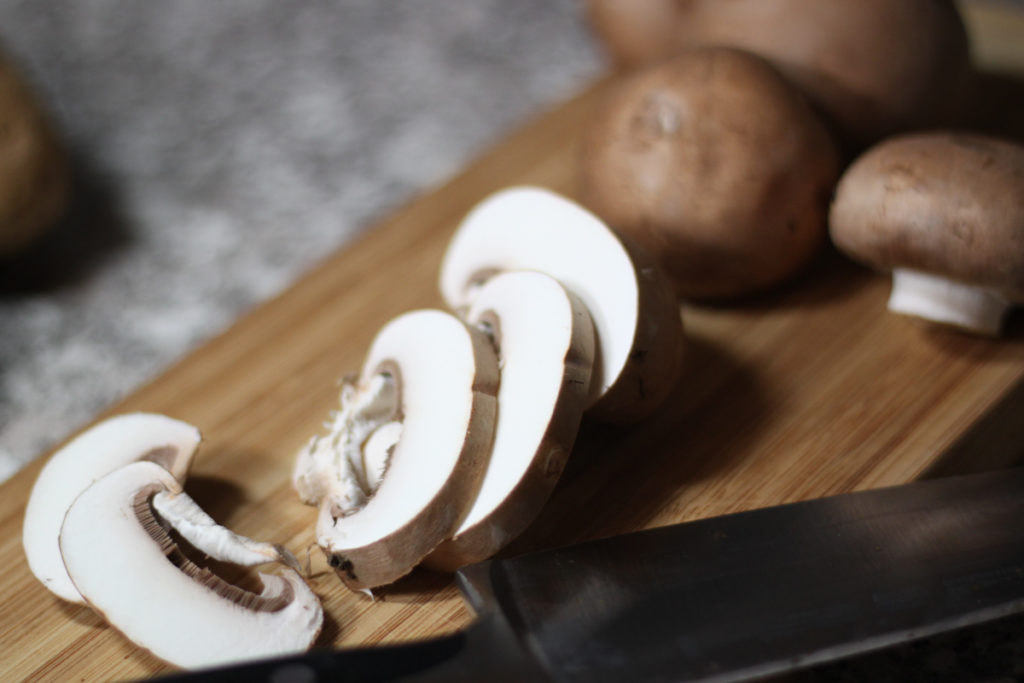 Beef Stroganoff Recipe Tips and Tricks
I prefer to use a top sirloin cut so it is flavorful but not overly expensive. I tend to pick beef cuts that are cheaper for this recipe, so I've even used bottom round before (just allow it to simmer in the juices longer before adding the flour to thicken if you are using a tougher cut).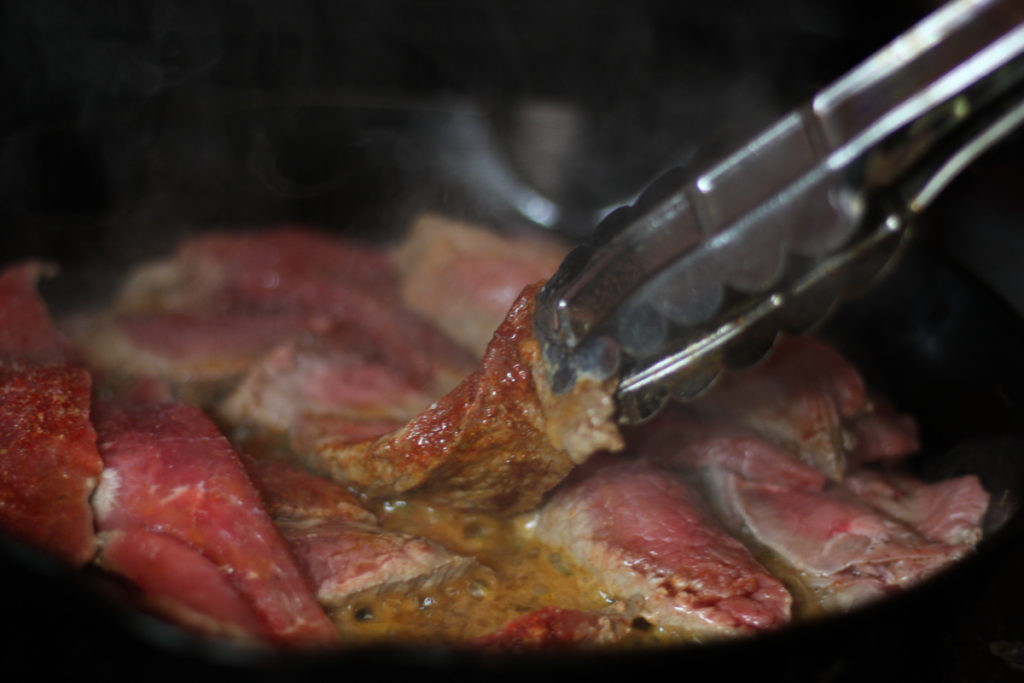 I make beef stock myself whenever I have extra bones and veggies on hand and freeze it, so this allows me to have a great homemade bone broth without all the sodium typically in the canned versions. You can use 1/3 or 1/2 cup dry red wine in the sauce to add a bit more depth to your flavor if preferred. I usually either cut back on my beef stock or simmer longer than I would if I didn't add it.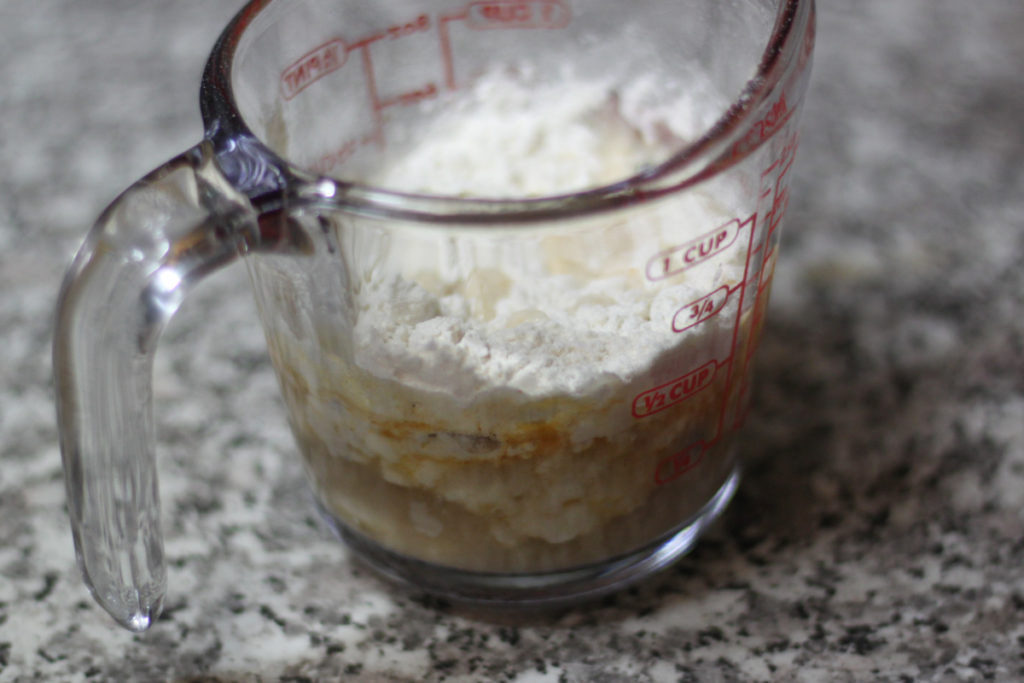 Make sure you taste the sauce after it thickens to see if you need to add any more spices. I really don't measure out spices for this at all, so everything is usually sprinkled on my meat before searing it. If I start prep early enough, I let the spices sit on the meat as long as possible.
You can use milk if you don't have sour cream (or just skip it altogether), but the sour cream adds a richer flavor to the sauce and softens the spices a bit. I buy an old fashioned noodle or wide egg noodle and cook as directed for under the meat and sauce.
Click here for my fool-proof classic mashed potatoes recipe.
---
---