Perfectly Homemade Dinner Rolls Recipe
Make the perfect homemade dinner rolls for your next gathering or family dinner. These delicious rolls are fluffy and look incredible. Top with melted butter or spread with honey to really enjoy the flavor of these rolls.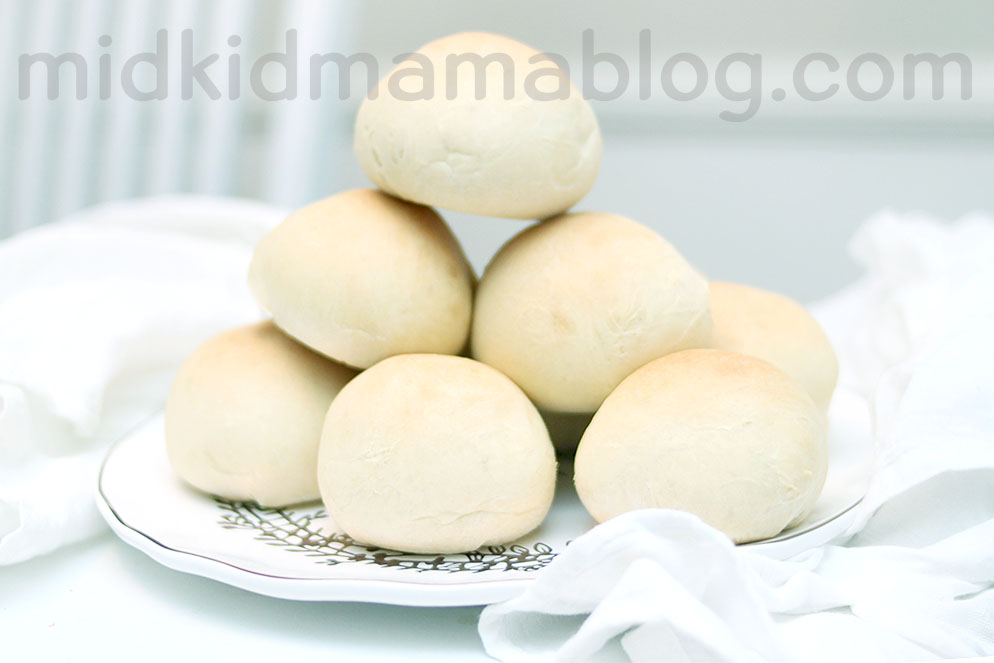 1 cup warm whole milk
1/4 cup warm water
3.5 Tbsp. granulated sugar
2 Tbsp. shortening, room temperature
2.5 tsp. yeast (or one packet)
2 tsp. salt
3 cups unbleached all-purpose flour
Heat water and milk until temperature registers 100-110° F. Stir in yeast and sugar. Let sit in warm place (like on top of the fridge) undisturbed for 10-15 minutes until foamy head occurs. Place shortening and salt in bread maker or bowl during this time (especially if shortening isn't already room temp). Pour warm milk yeast mixture into bread maker and add 1 cup of flour. Set bread maker to "dough" and start the machine. When flour is incorporated, add another cup of flour. When that flour is incorporated, add third cup slowly, making sure all flour is incorporated. The final result should be a smooth and elastic ball of dough that isn't sticky to the touch. Let rise for 45min to 1 hour.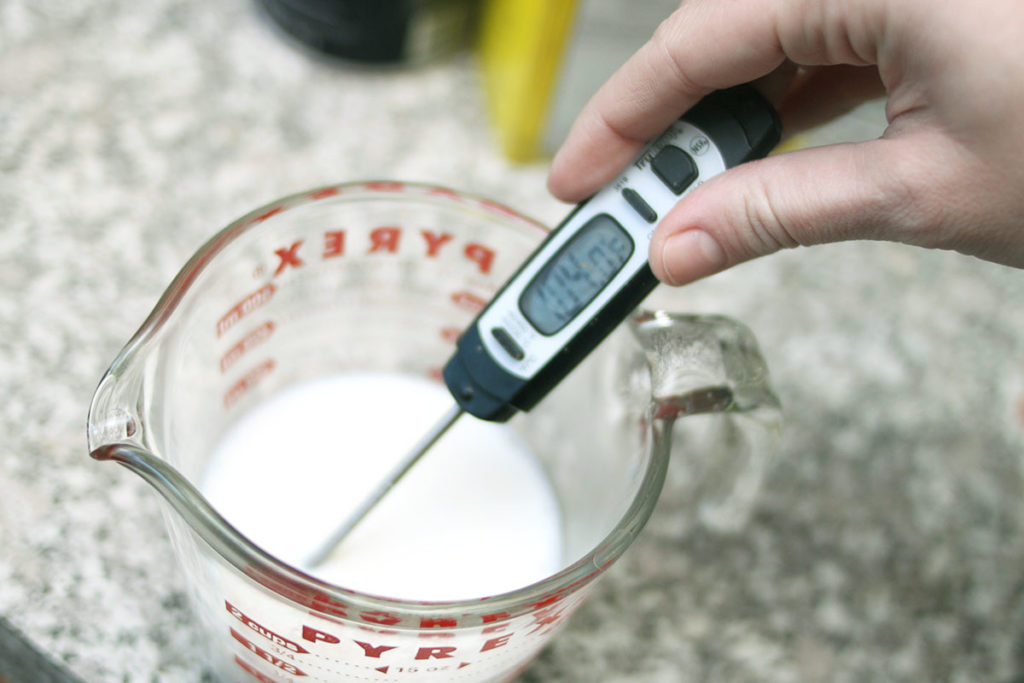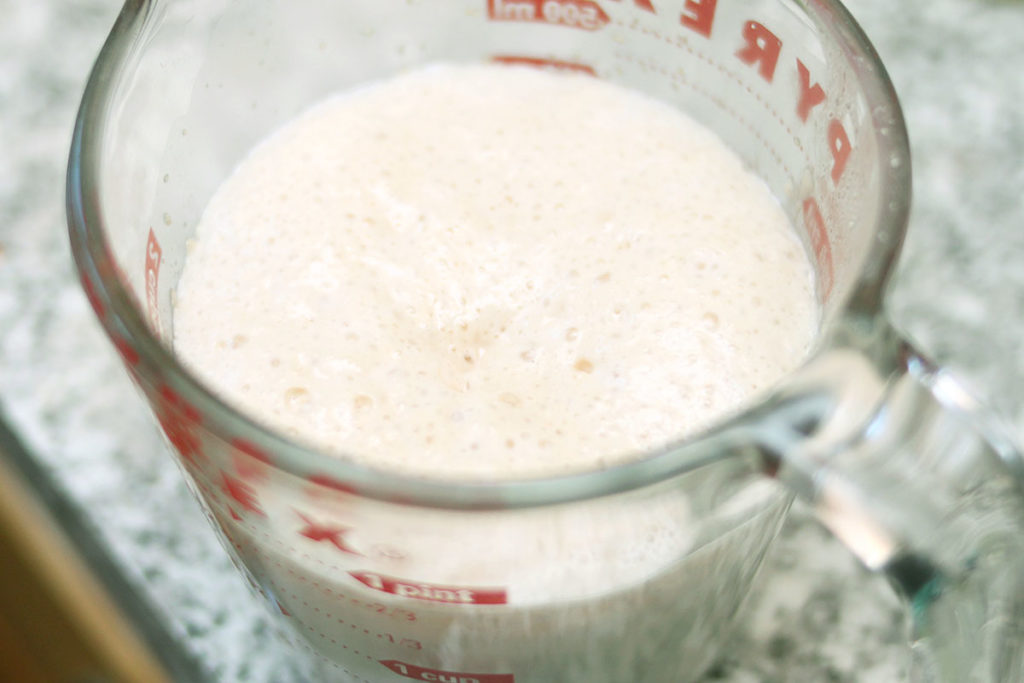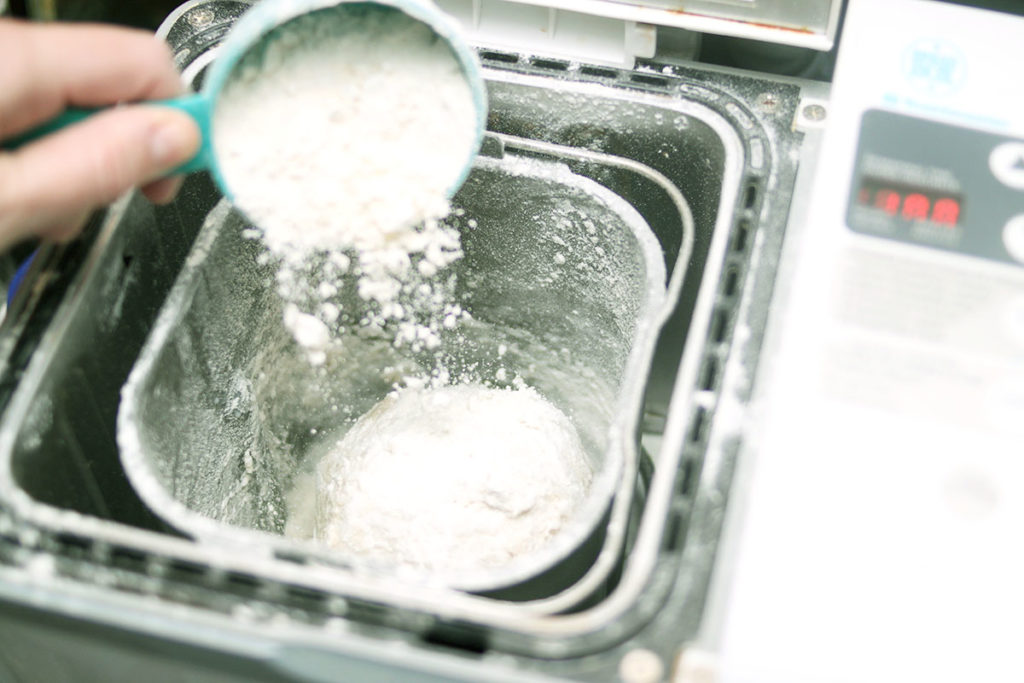 Creating the Rolls
Folding the rolls correctly is how you get a perfectly round and smooth finished product. After the rolls have risen for the 45min to an hour, knead your dough (I find if I don't mix the dough before the next step, some rolls are fluffier than the others). Pull off dough sections about the size of a small orange or tangerine (remember, they will rise to almost double in size). This batch should make around 12 rolls.
1. Smooth section of dough by stretching across the top and pushing the edges towards the underneath middle.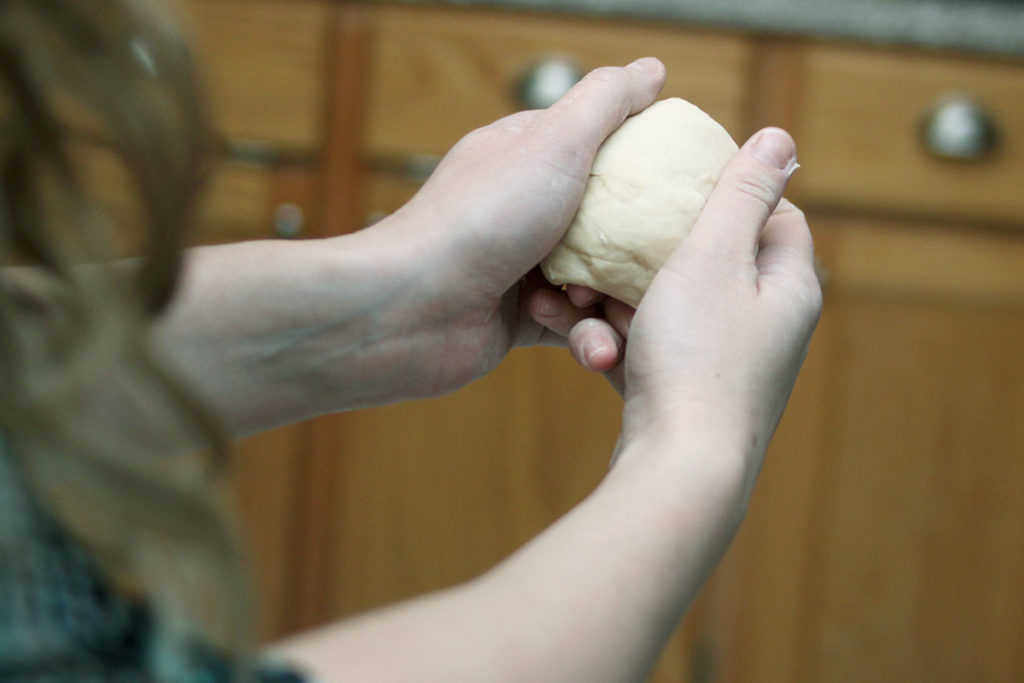 2. Keep pinching the sides, pulling the top smooth and creating a ball shape with the dough.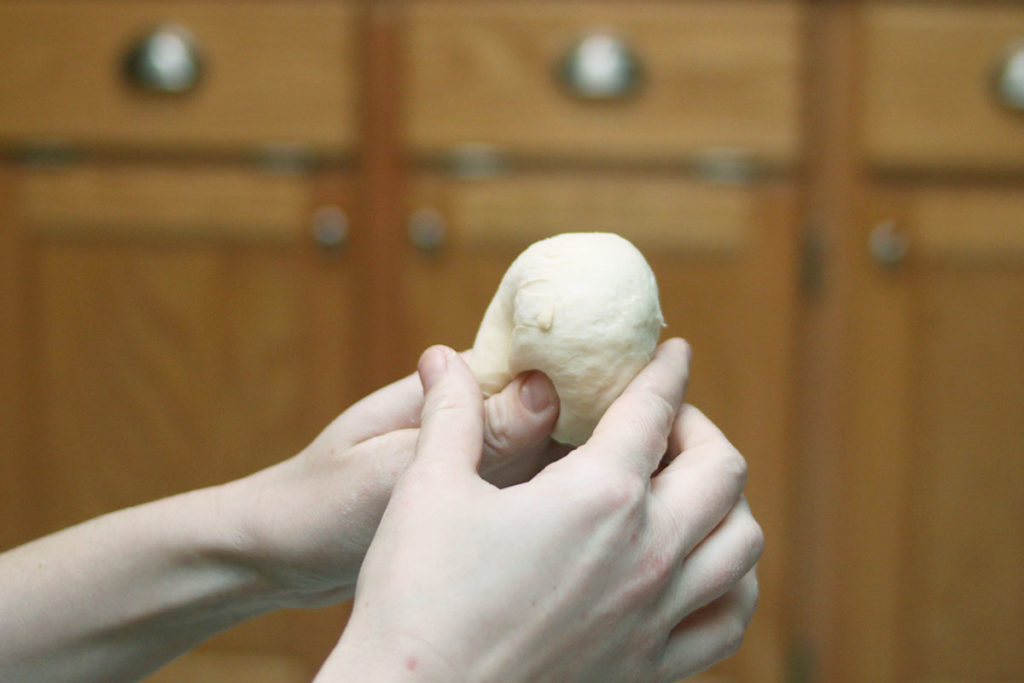 3. When sides are flat, shape the ball of dough in the palm of your hand until smooth and even in shape.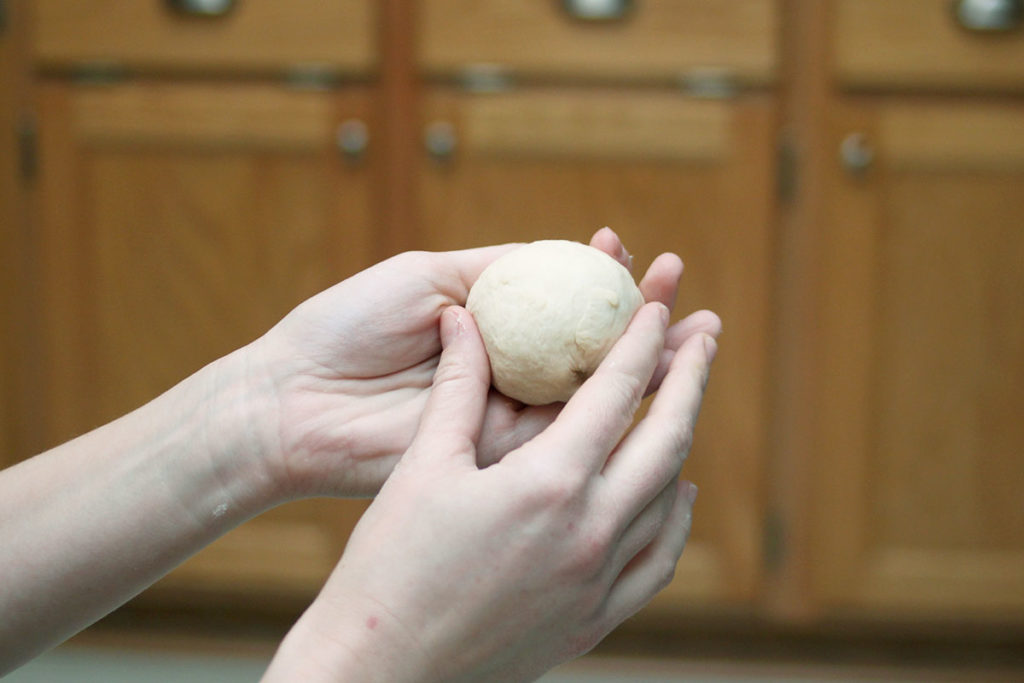 4. The bottom will remain pinched. Place finished roll on greased baking sheet and finish forming remaining rolls.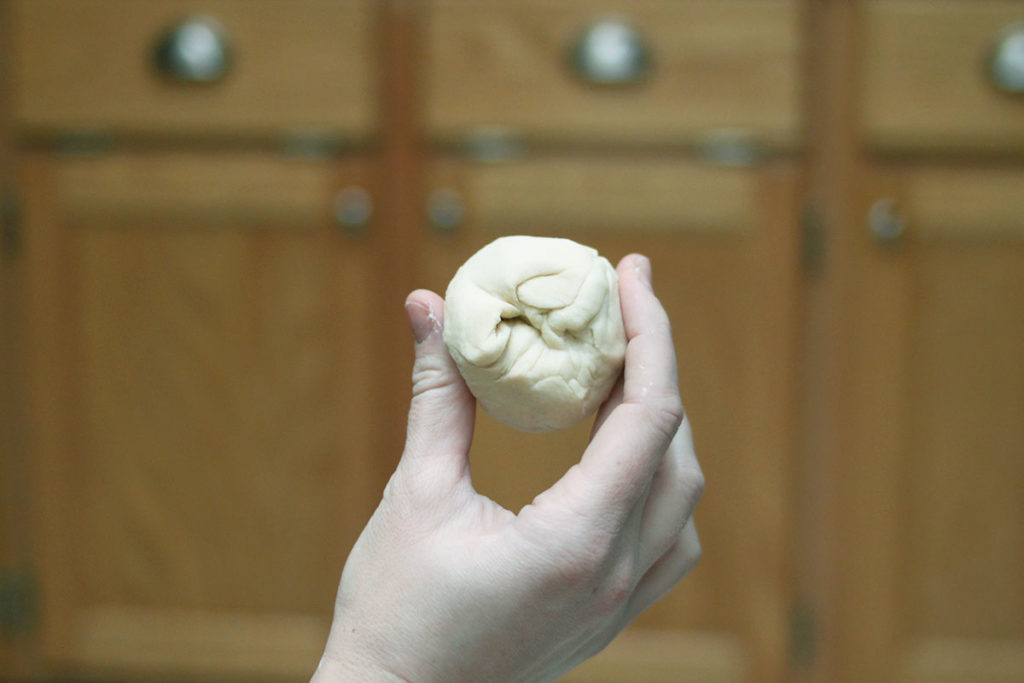 Cover tray and allow rolls to rise for 45 min. Bake at 350 ° F on the top rack until rolls are lightly golden brown on top and cooked completely (BOUT 10-12 minutes).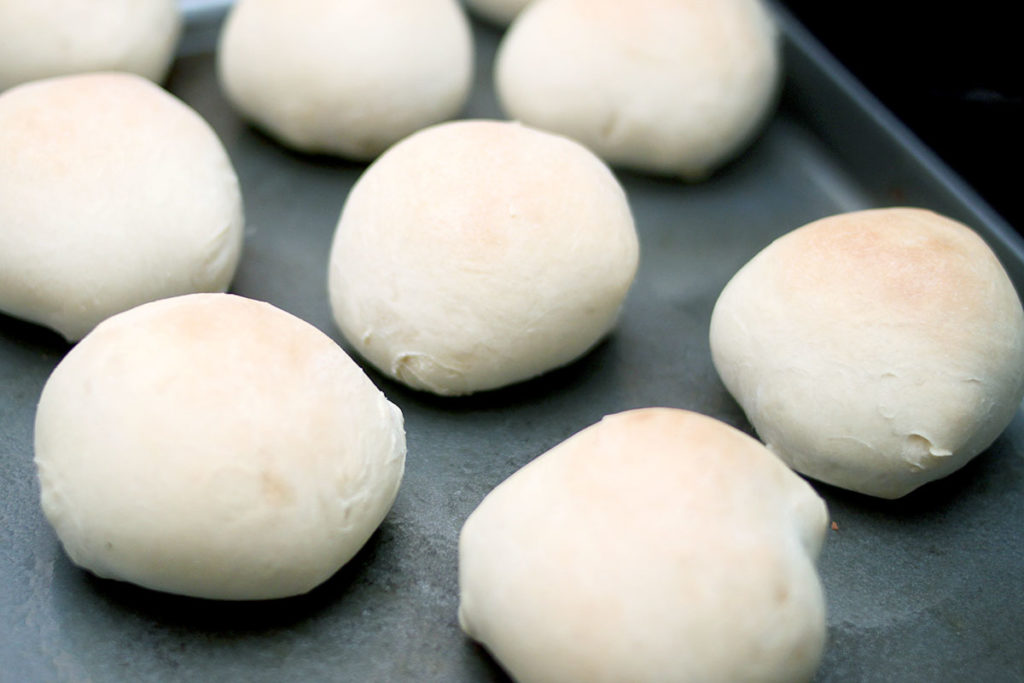 These rolls are definitely better when served on the same day. These go so well with honey, but you can also spread butter on top when they are still hot!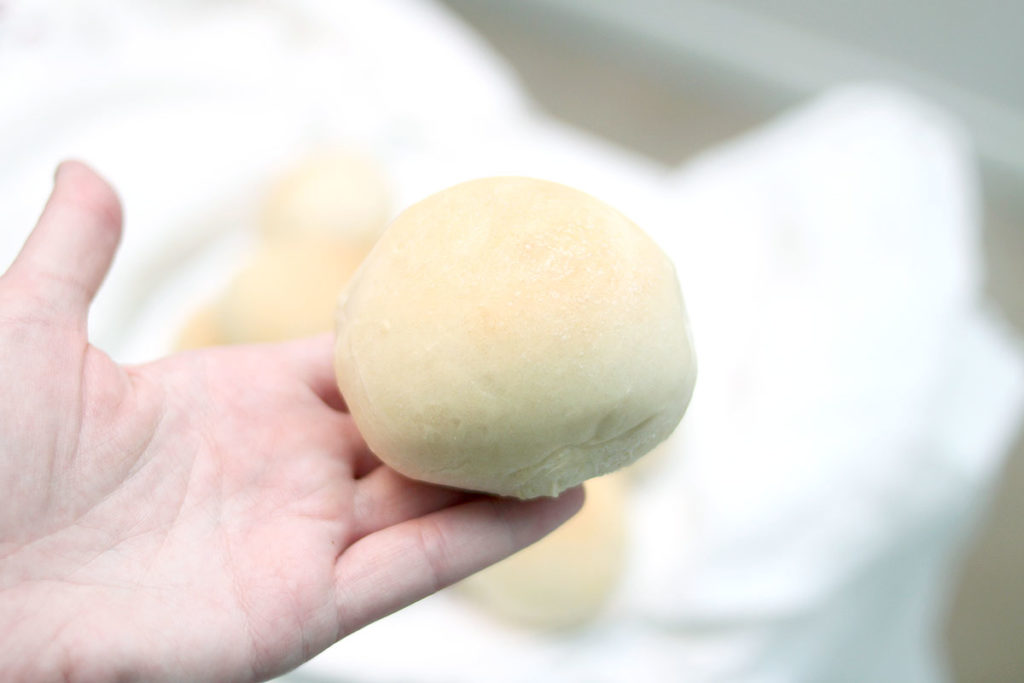 Nutritional Facts and Information
Even though I try to eat low carb, these are definitely one food I'm willing to splurge on. I've even counted up the dinner roll nutrition facts to see exactly what each roll will count for in terms of net carbs. At about 27 net carbs, these are a splurge. You can take this number down a bit if you use a sugar substitute (I've tried xylitol and monk fruit sweeteners, and both work).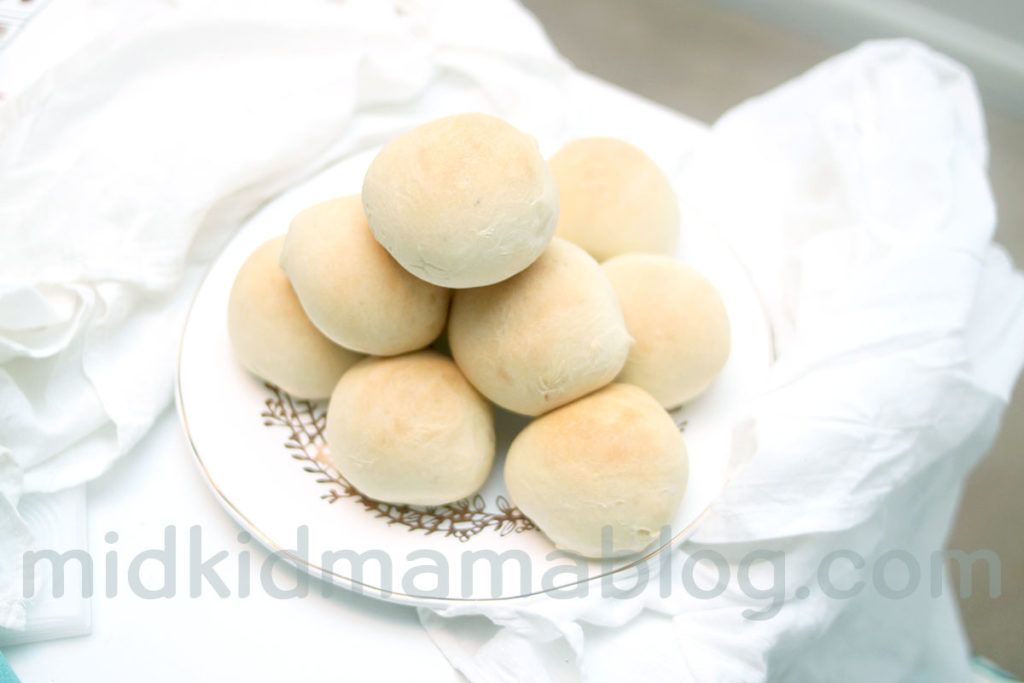 Baking Memories for the Generations
Passing on traditions, skills and family valuables to your children is such a gift. Recipes, seeds, knowledge, life tips–there are so many non-material things that you can learn from older generations in your family. This was actually my grandmother's recipe, passed to my mother and then to me. I have fond memories of these rolls and I absolutely love them. My kids also get very excited when they see me making rolls or bread. Store bought bread just can't compare to fresh, warm homemade bread.
Whenever I take these to a party or serve them over the holidays, people are shocked they are home made. if you follow the folding technique and give them enough time to rise, you will get beautiful rolls that are almost too perfect to be handle.
Share with your friends and don't forget to Pin for later!
---
---