Loaded Tater Popper Recipe
This delicious loaded tater popper recipe is crunchy, packed with flavor and not overly hot. If you are looking for the perfect blend of jalapeno popper and loaded potato, these are worth every bit.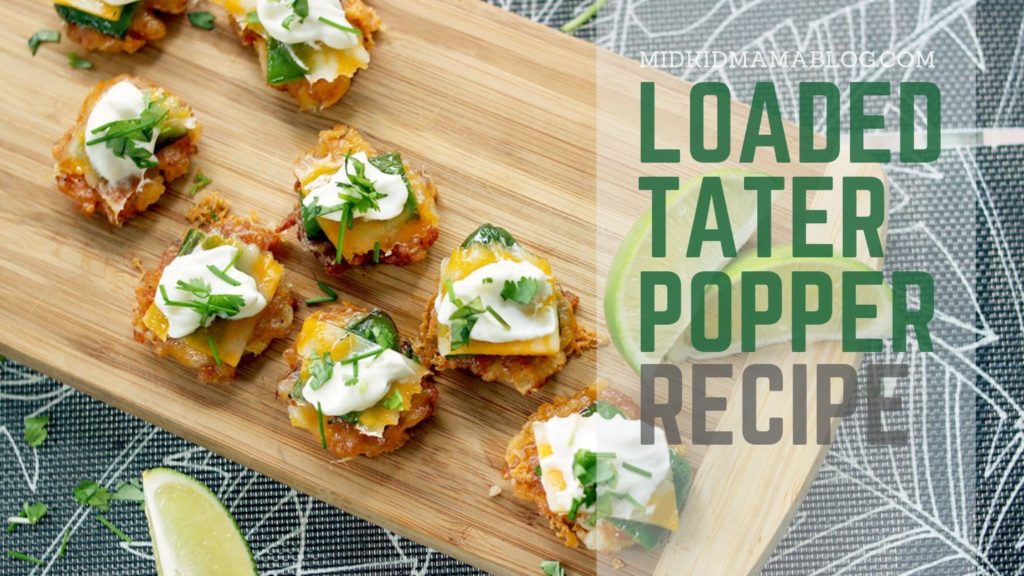 Loaded Tater Popper Recipe
Jalapenos
Tater Tots
Cheese Slices (can be a blended cheese, like Colby Jack)
Shredded cheese
Fresh Cilantro
Fresh garlic chives (or plain chives)
Lime
Sour cream
Start by sauteing the jalapenos in shallow oil on medium high heat until just slightly browned, but not softened (about 2 min). Remove to separate dish. Meanwhile, defrost the tater tots slightly until soft (on power level 4 or 5 for 30 seconds at a time). Gently smash tater tots into a patty like shape and fry in hot oil until just golden brown.
After flipping to the second side, add small mounds of shredded cheese, followed by the jalapeno piece, a slice of cheese and remove from the heat. Before serving, garnish with sour cream, cilantro and garlic chives. Sprinkle with freshly squeezed lime and enjoy!
These crunchy bites are perfect for serving to guests or for staving off hunger while prepping dinner.
Pin for later and leave a comment below if you try them out!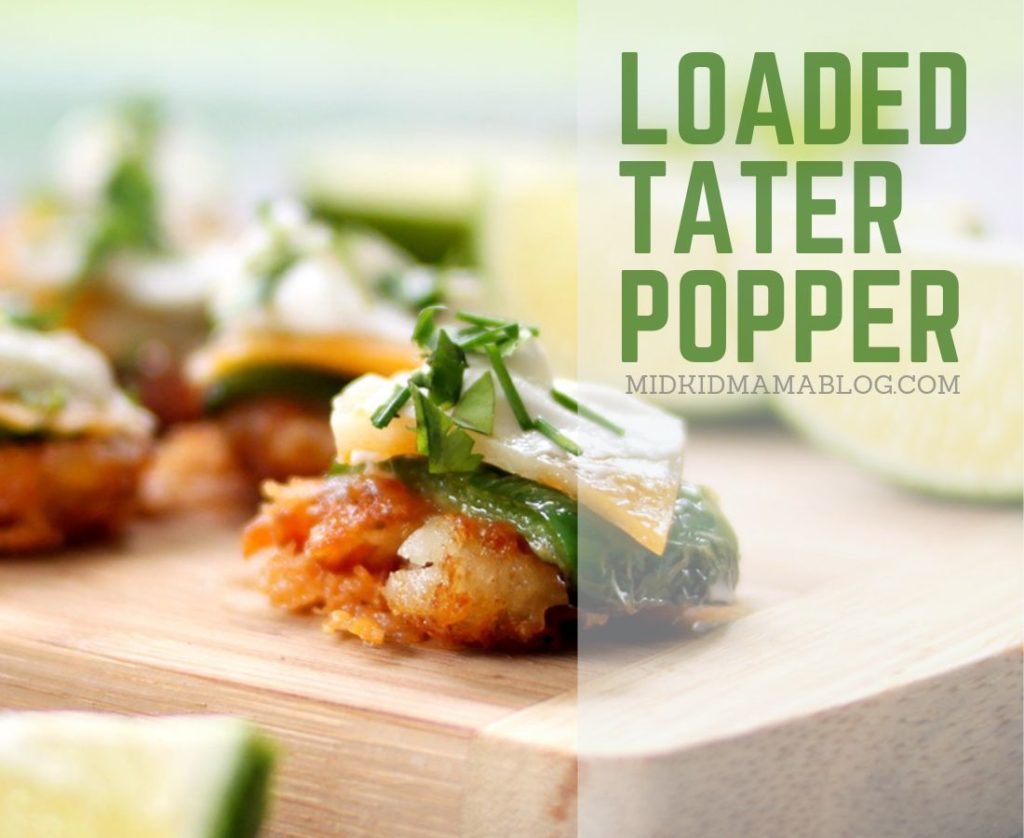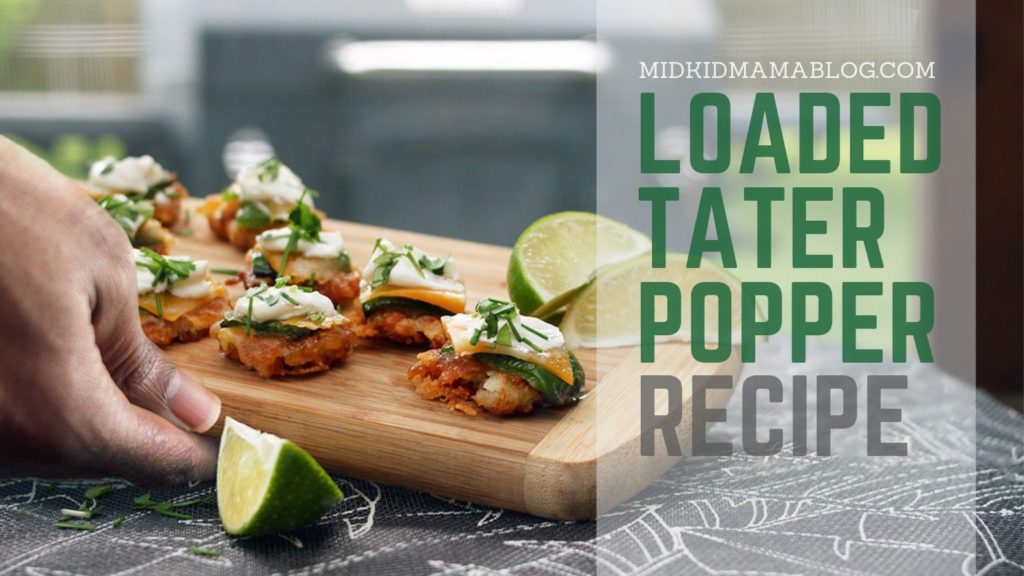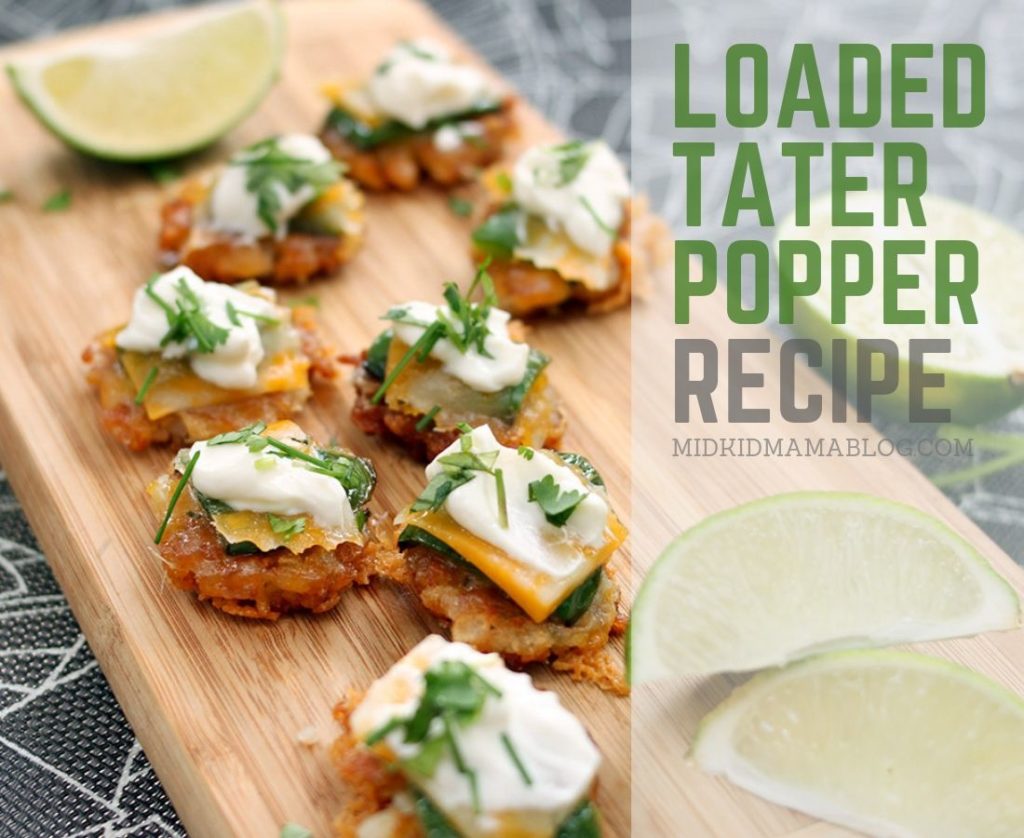 These would pair perfectly with the Sweet Chili Cha Cha Wings Recipe for a game night or tailgate spread! Check out more recipes here!
---
---