High Protein Coffee Shake
Even before I started the Keto diet, I was making this delicious coffee protein shake for after workouts. This shake is high in protien and can easily be loaded with healthy fats if you are on a Keto diet. This is my copycat recipe for Smoothie King's High Protien Coffee Smoothie and it is so good!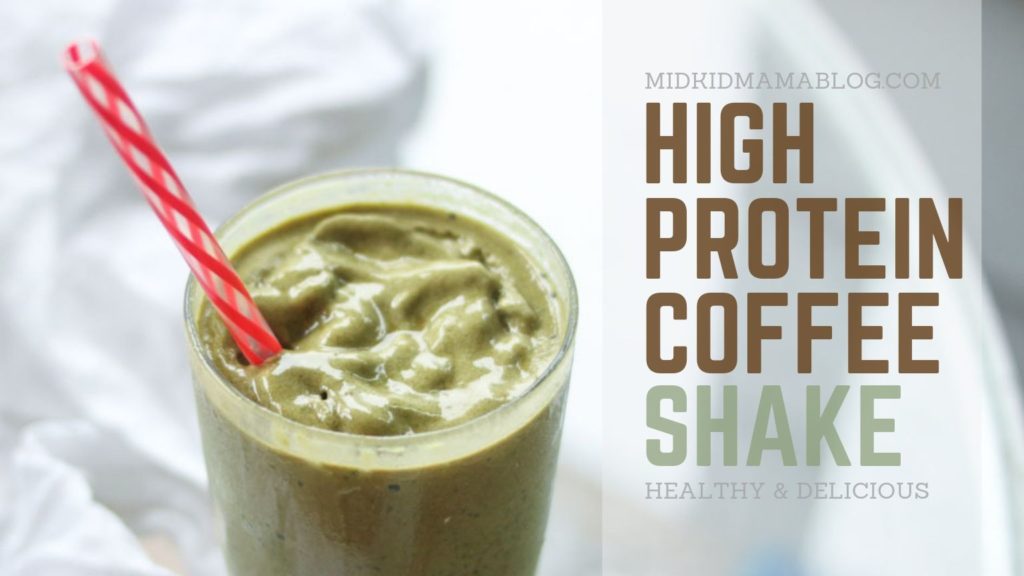 Forget buying pre-made mixes or ordering an overpriced smoothie likely loaded with sugar. This High Protein Shake tastes good and is loaded with nutrients.
High Protein Coffee Shake Recipe
Prep for this recipe by freezing coffee ice cubes. This will give you a lot more flavor than ice alone. Buy a silicone ice tray and freeze them at least a few hours ahead of time. I like to brew my coffee strong and freeze it black.
You can get your own silicone molds here (please note, I am an Amazon Affiliate and by using this link, I may get a small commission):
Once your coffee is frozen, you are ready to go.
For the rest of the shake, you will need:
1-2 cups fresh spinach leaves
About 6 coffee ice cubes
Unsweetened vanilla almond milk
Protein Powder (Cookies and Cream, Chocolate or Vanilla)
Coconut oil (optional)
Avacado (optional)
Dried and pitted dates (optional)
Chia seeds (optional)
Start by filling your blending cup with the spinach first, followed by either fats for Keto (avacado and coconut oil) or the dates, your scoop of protein and then almond vanilla milk (roughly 1/2 cup). Blend this together until smooth. If this is getting too full for the blender, you can set some aside in a cup in the freezer to mix back in later. Add your coffee ice cubes and blend again. Taste your fully blended mixture and adjust for sweetness (more coffee cubes or more almond milk–you can also add creamer or artificial sweeteners if you really need it sweeter). If you want to add chia seeds, stir these in last.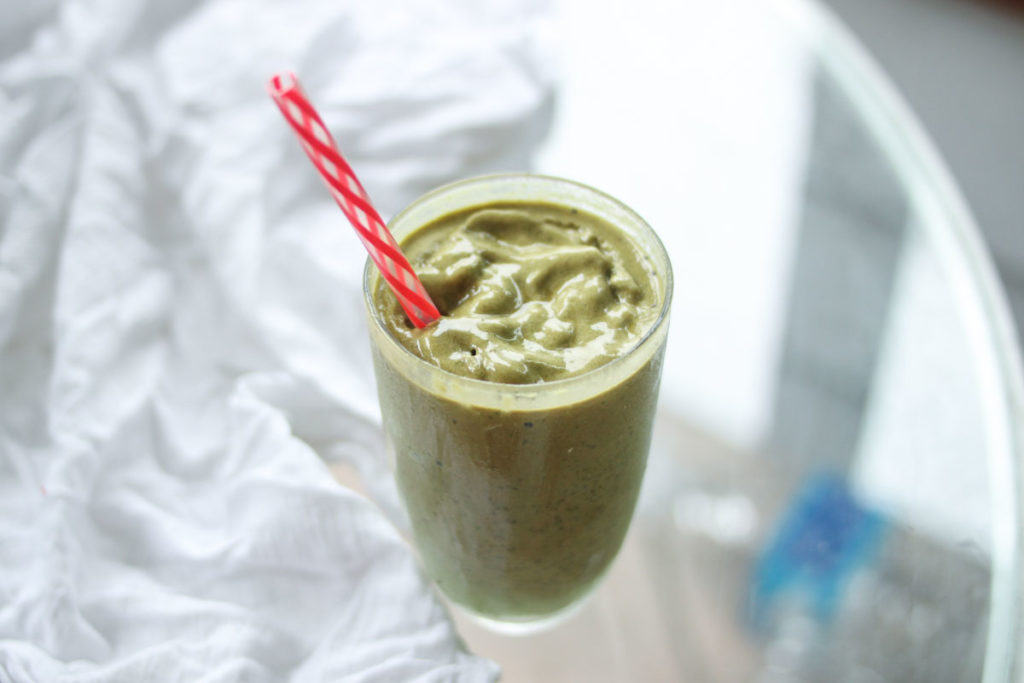 This recipe has just a little sweetness and great coffee flavor. If you are Keto, don't add the dates. They are so delicious in it, but aren't worth the carb count. Make sure you are picking a protein powder that is very low carb. I really like the taste of this one: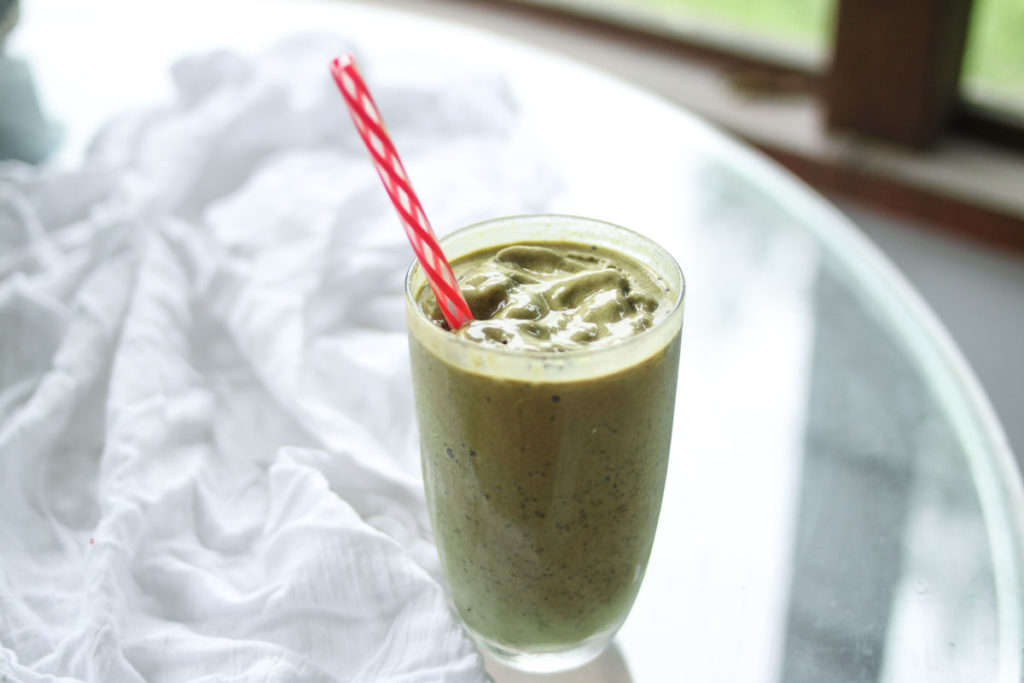 Once you've made this a few times and know how you like it, it is incredibly fast to whip together. This is the perfect thing to whip up when I get home from the gym and need a fast fill. I usually make it so I can make the kids lunch without feeling crazy. This Ninja Blender Set has been the perfect kitchen appliance for whipping up big shake batches for football players, cookie dough and these personal shakes. I absolutely love the versatility:
Pin it for later and let me know how yours turns out!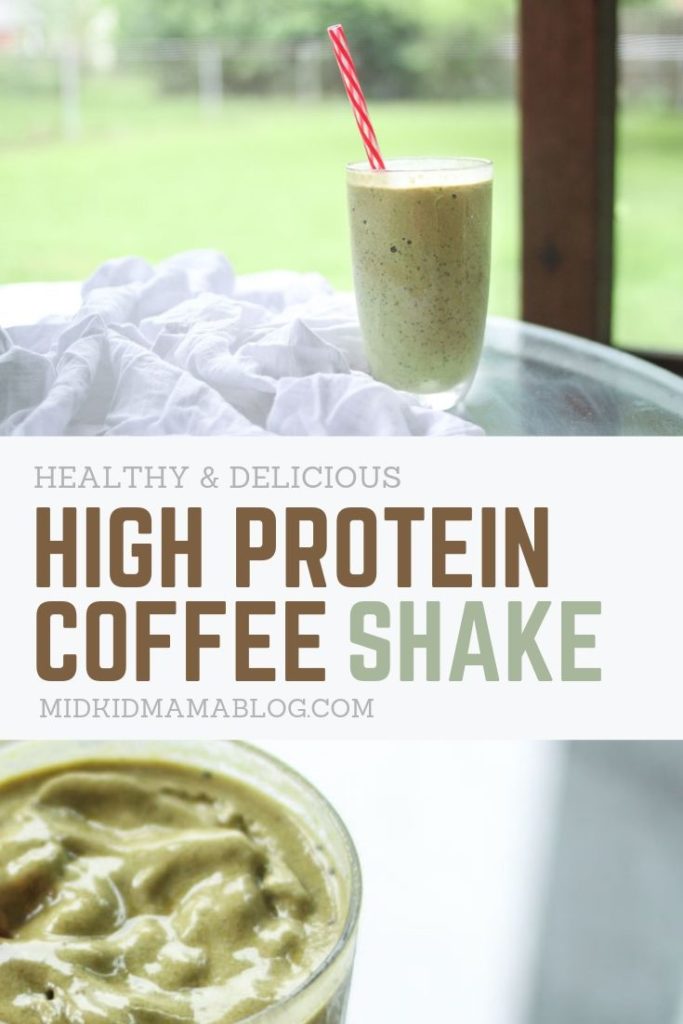 ---
---