Making Rice Krispie Treats
Cooking with your kids in the kitchen teaches useful, lifelong skills. My kids love it. But, that doesn't mean it is always easy to stop and make time for the extra "help." Today it was Dad's idea that we get ingredients for Rice Krispie Treats.
Did you know the recipe on the box is only 3 ingredients? This made for a very simple recipe that was perfect for small helping hands. I haven't made Rice Krispie Treats in years and I forgot how simple it was. I did get some extra things to make our treats just a bit more exciting than the traditional treats.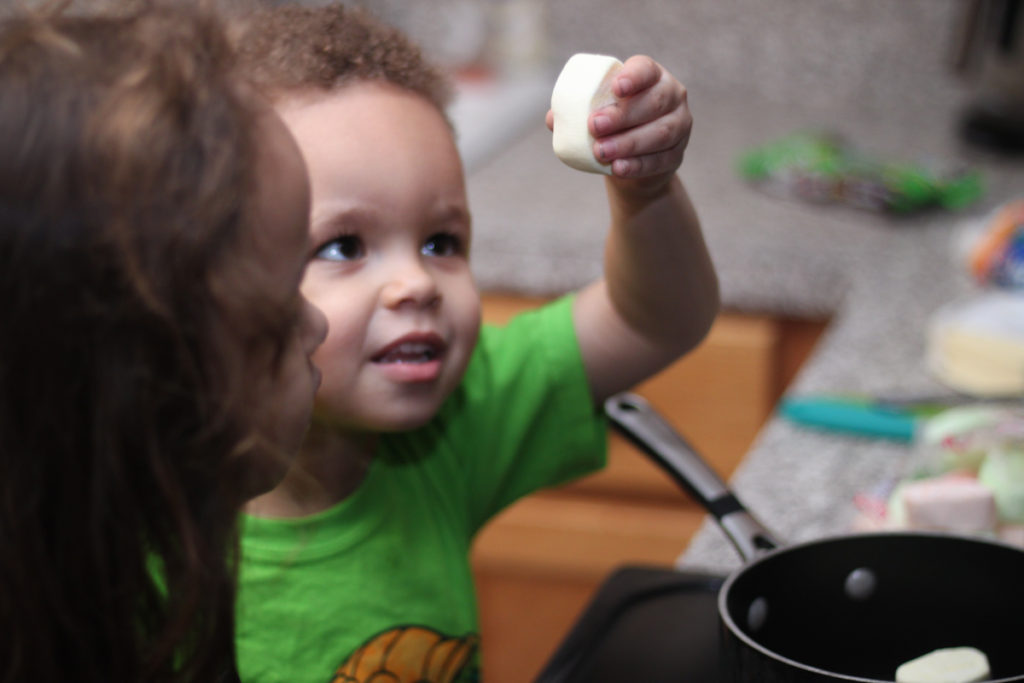 In one pot we did flavored marshmallows and in the other we did regular marshmallows. The kids had fun picking out all of the pink and yellow marshmallows for our strawberry lemon version.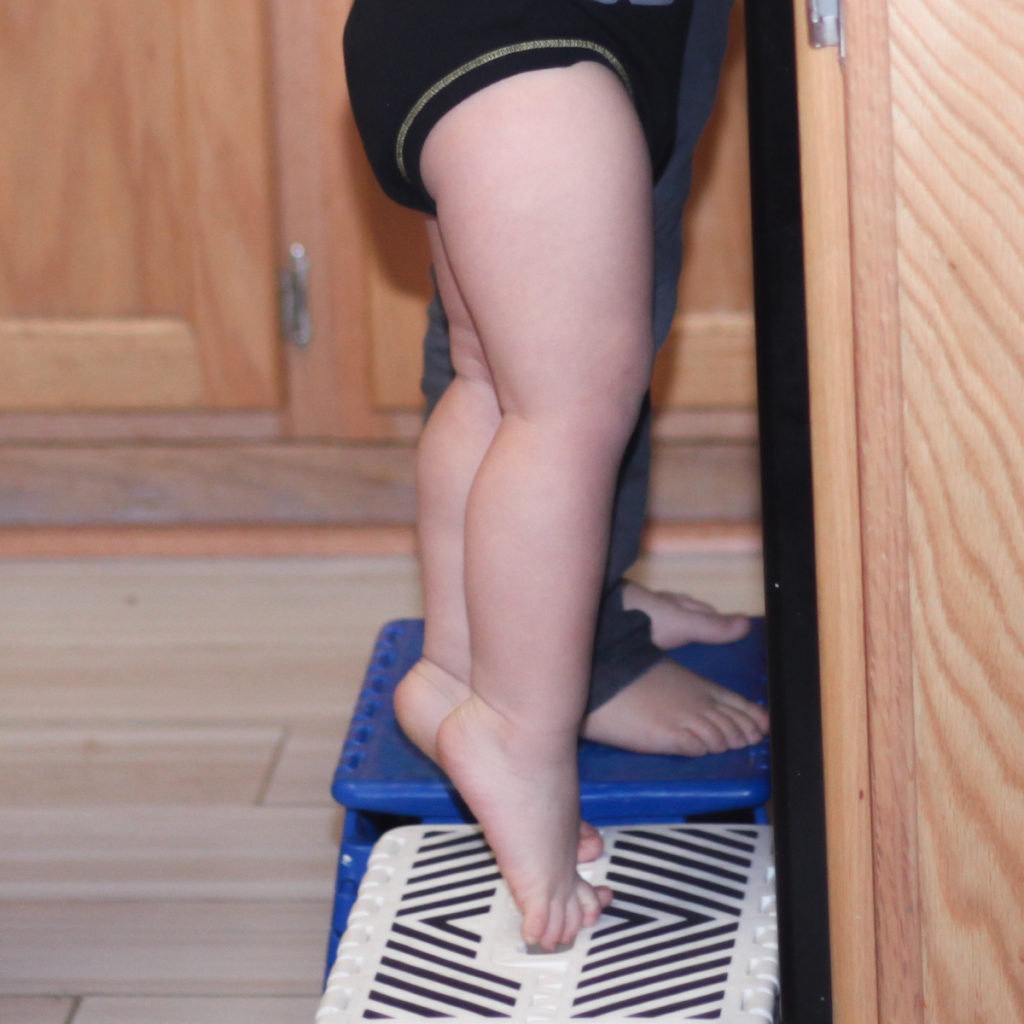 We had an extra helper invade the stools and try some of our materials. He wasn't allowed in the area once the stove was turned on.
It's a good thing he's cute…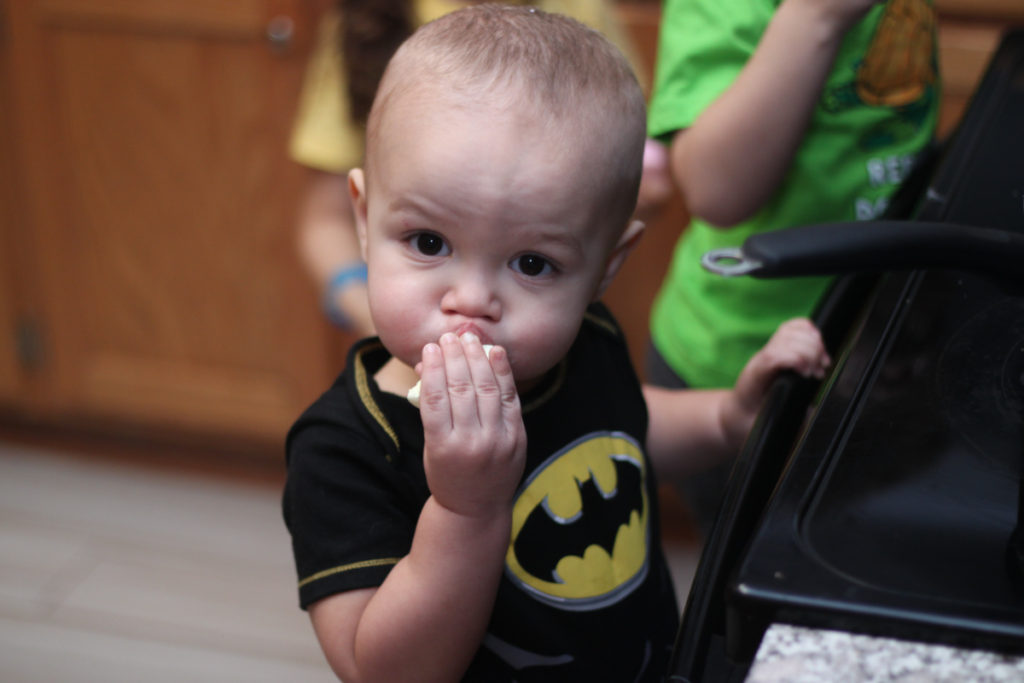 Once the stove turned on, someone was right there to make sure no little arms touched pans or hot surfaces. The heat was on a very low setting, so it wasn't an intense situation. It's good for the kids to learn about stove safety in a controlled environment. You only need 1.5 Tbs of butter for 5oz of marshmallows. The kids had fun watching them melt very slowly into a smooth mixture.
Once the marshmallows were melted, the heat was turned off and we added 3 cups of Rice Krispies.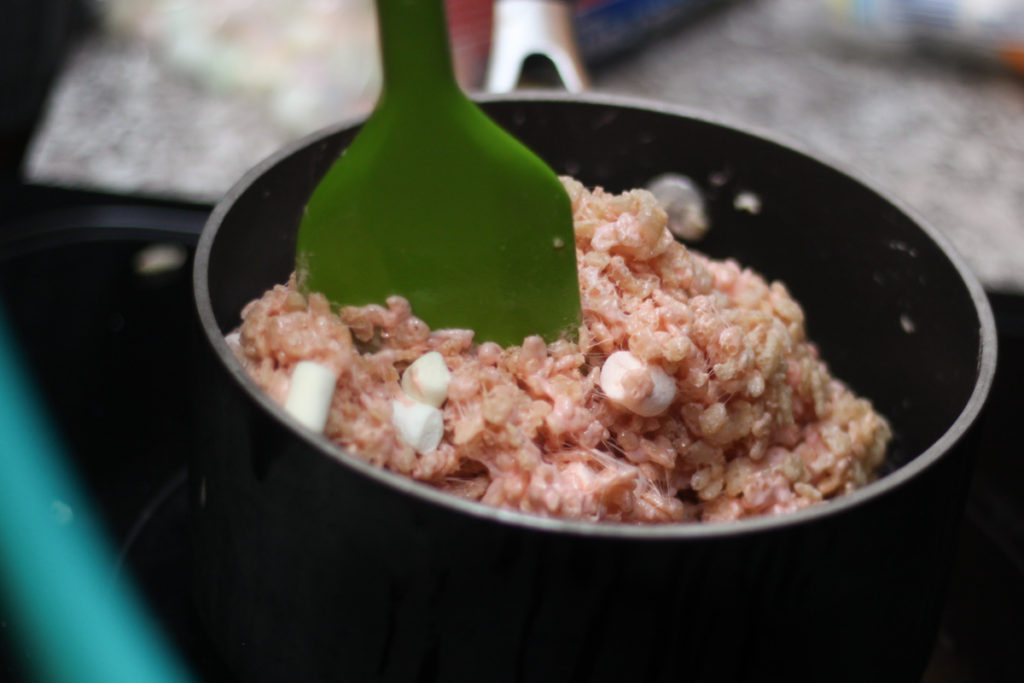 Extra mini marshmallows were mixed into our first pot (the strawberry and lemon flavored treats) and mini M&Ms were added to the second mixture with regular marshmallows. These were added right before being transferred to the pans so they wouldn't melt into the rest of the mixture.
Kniya had so much fun pressing the mixture into a greased pan with her greased spoon that she got carried away and started smashing them. A little less pressing might result in prettier (and thicker) treats, but she did have fun…
M&Ms really made regular treats fun and they tasted great too!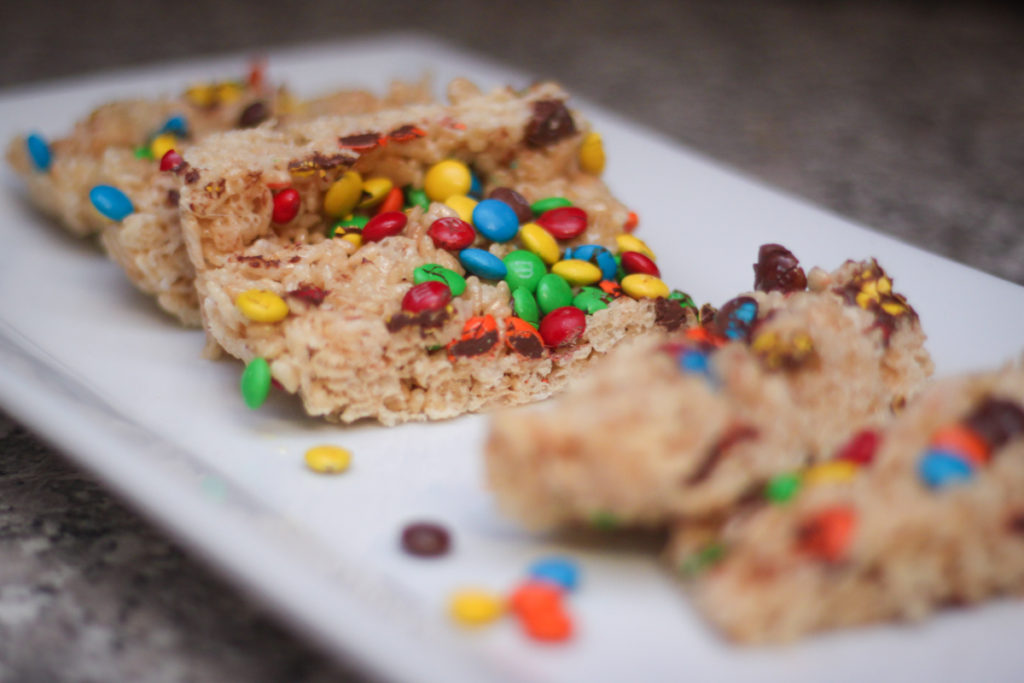 ---
---