Spinach She Lovely Burger Recipe
Fresh baby spinach is my go-to ingredient for a lot of recipes. I use it as a replacement for lettuce and more. We rarely have lettuce in our home, and when my Swiss Chard is in season, I sometimes use that in place of spinach. It only made sense to have a burger dedicated to spinach. Here is the Spinach She Lovely Burger (a play off the Stevie Wonder song "Isn't She Lovely"):
Isn't she lovely?
Isn't she wonderful?
Isn't she precious,
Less than one minute old?
I never thought through love we'd be
Making one as lovely as she,
But isn't she lovely, made from love?
-Stevie Wonder
Spinach She Lovely Burger Patty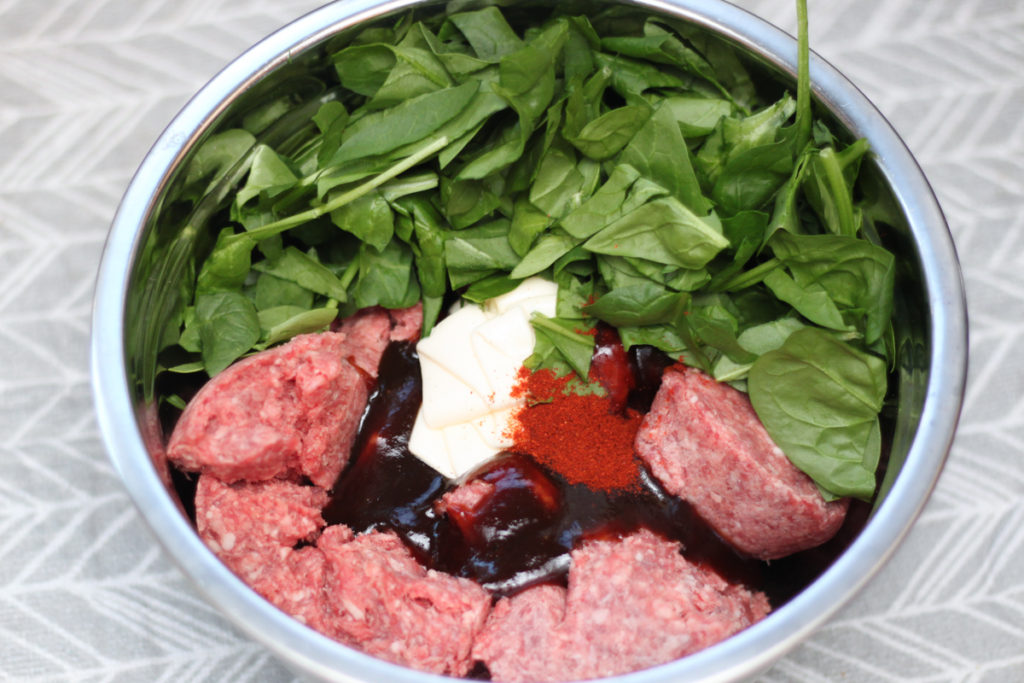 For this burger, I mixed together chopped spinach, smoked paprika, bbq sauce, mayo and salt into my ground beef.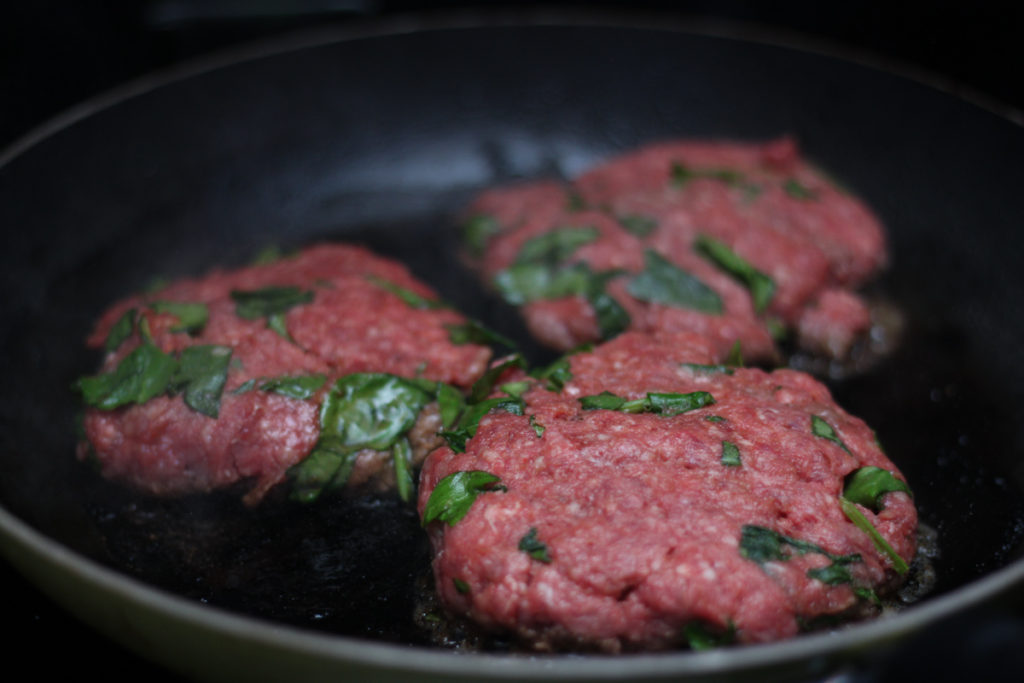 While the patties were browning, I coated the buns with melted butter and then a bbq seasoning mix for a little pop of flavor on top.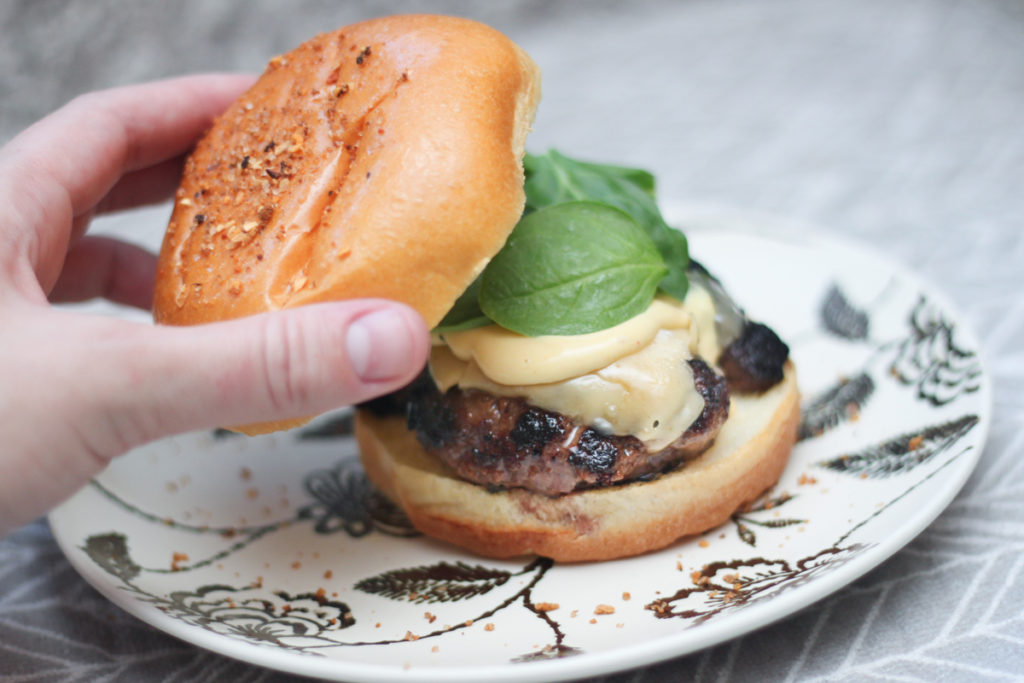 After the burgers were browned, I let them finish cooking in the oven for about 10 minutes, topping them with a slice of grassfed, smoked provolone cheese. I added spinach (and more barbecue sauce to my husband's burger, since he always wants some kind of sauce).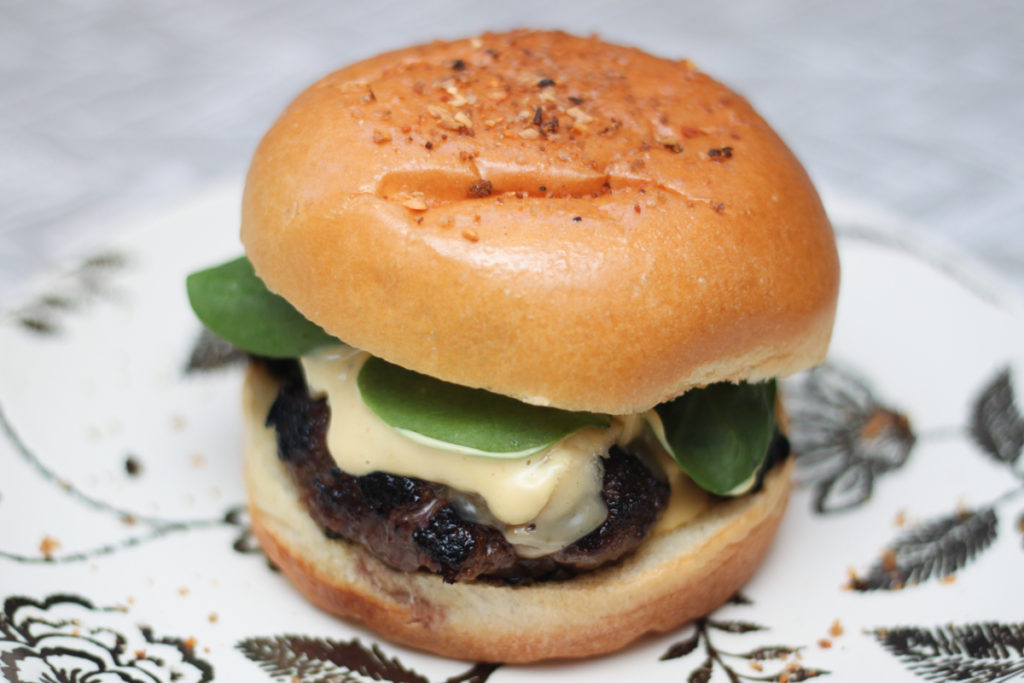 Pin it to make for later: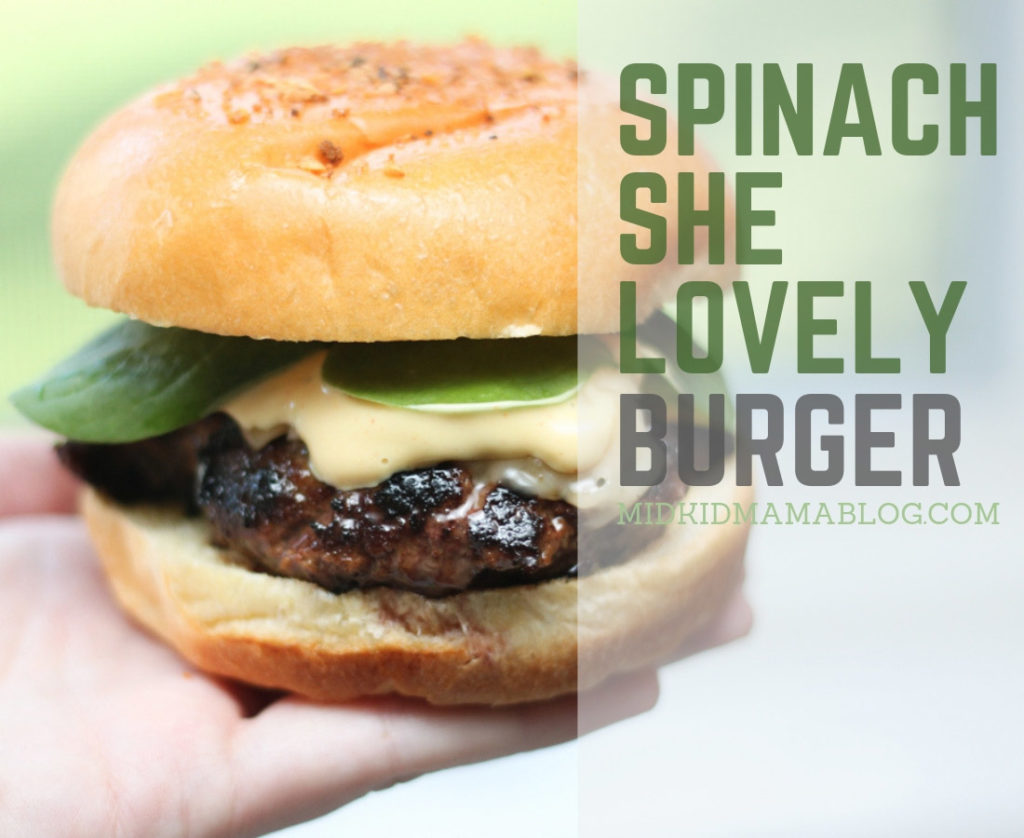 ---
---