Gourmet Apple Bison Jeans Burger Recipe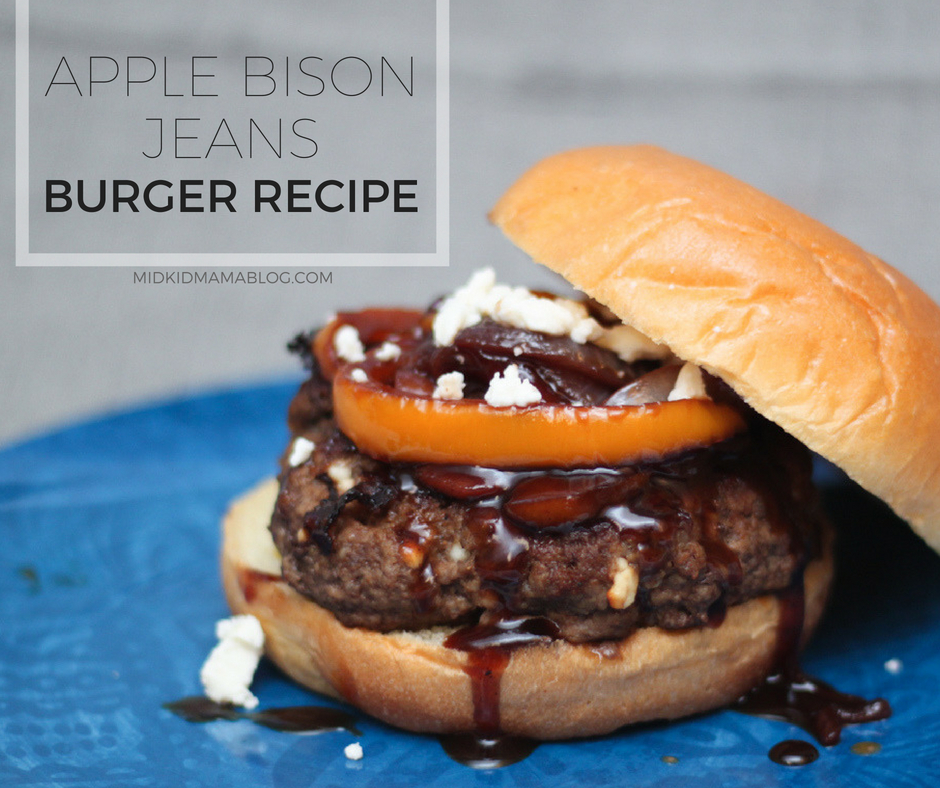 Burgers are a weekly meal in our house, so I'm all about changing up the combinations. I've been having fun with the Bob's Burger's pop culture names, so I made up one of my own, which inspired some very interesting flavors.
Apple Bison Jeans Burger:
1 lb ground bison
¼ cup feta cheese, crumbled
1 tsp. smoked paprika
½ tsp. red pepper
½ tsp. salt
½ tsp. smokehouse black pepper
½ tsp. onion powder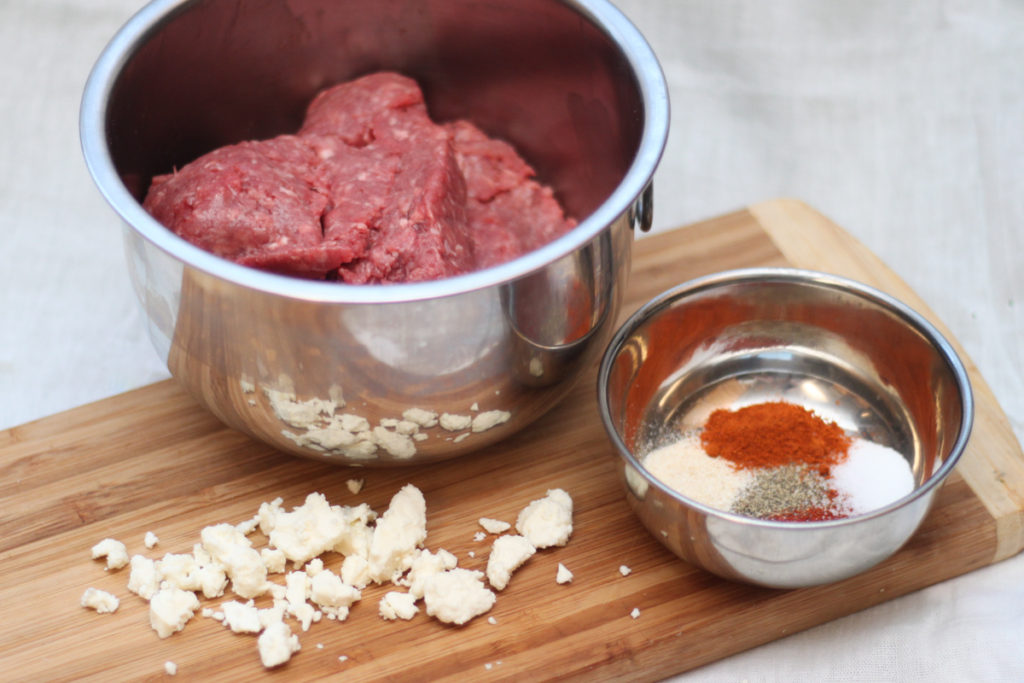 To make the bison pattys:
I made the burgers nice and thick, mixing in all of the burger ingredients, including the cheese. Each burger patty was browned on both sides and then placed in the oven at 420° for about 10 minutes until the inside of the burger was a nice pink.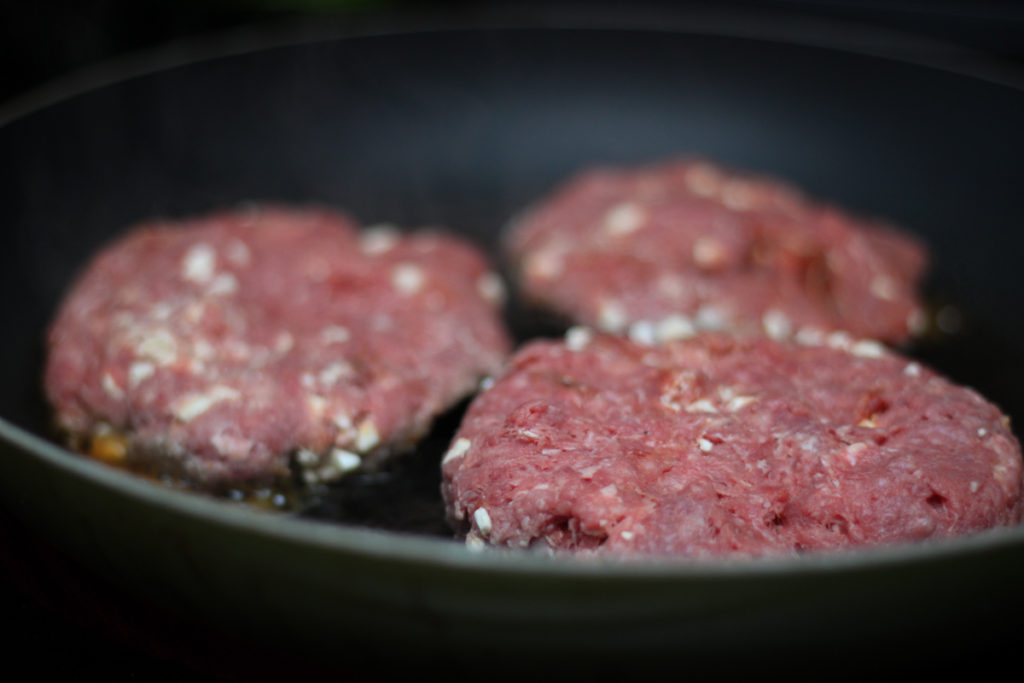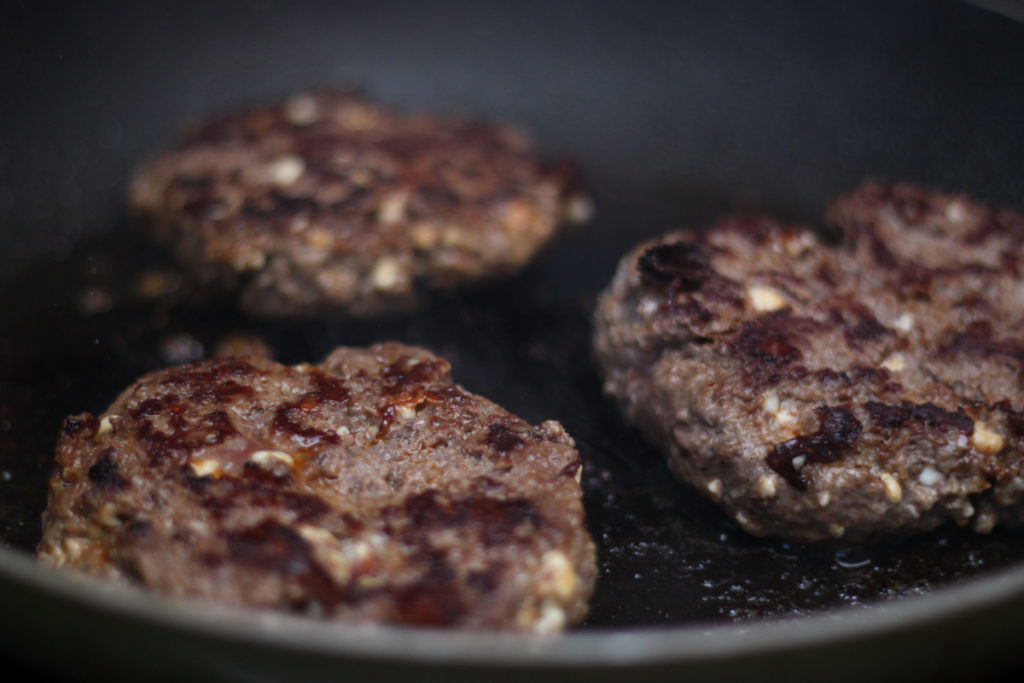 Apple Bison Jeans Sauce:
2 Tbsp. olive oil
½ of an apple, peeled and thinly sliced
¼ cup onion, thinly sliced
¼ cup oranage pepper, thinly sliced
¼ cup dry red wine
¼ cup water
2 Tbsp. BBQ sauce
2 Tbsp. dark brown sugar
1 Tbsp. honey
2 dashes of cinnamon
3 drops liquid smoke
To make the Apple BBQ sauce:
Heat olive oil in sauce pan on medium high. Sauté apples and veggies until soft. Turn heat to low and add brown sugar, cinnamon and wine. Bring to a boil. Add water, pepper and barbecue sauce. Bring back to boil and then allow sauce to simmer until reduced and thickened. Add honey before using to top burgers.
So good. The specially made BBQ sauce and cheese choice gives an adult twist that is rich in flavor to match the bison meat. This is one of my favorites so far. Let me know what you think if you make one of your own!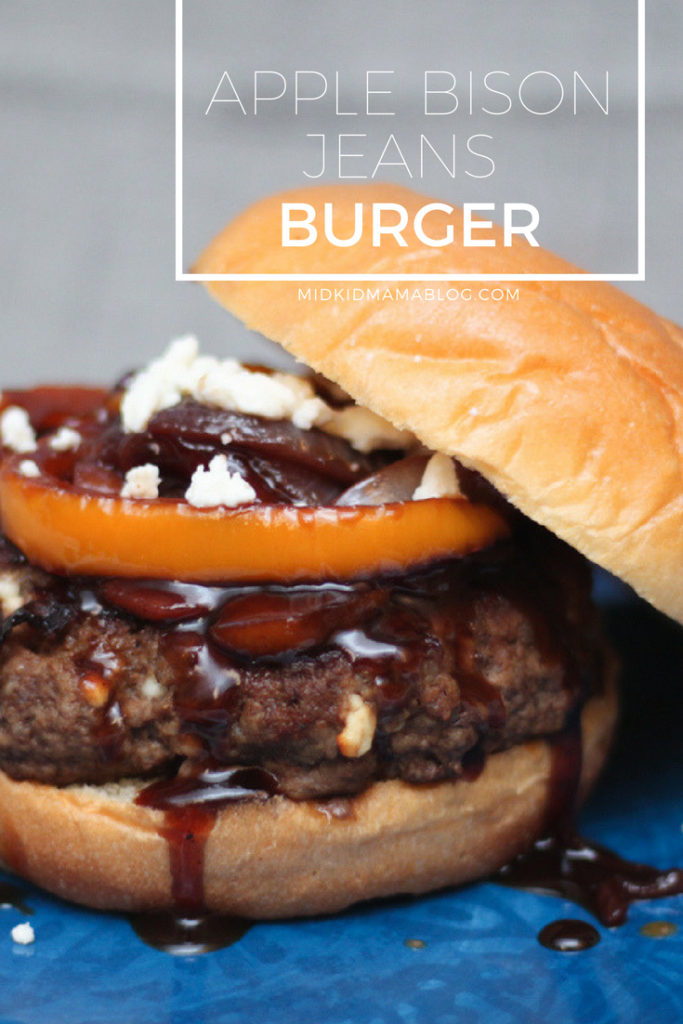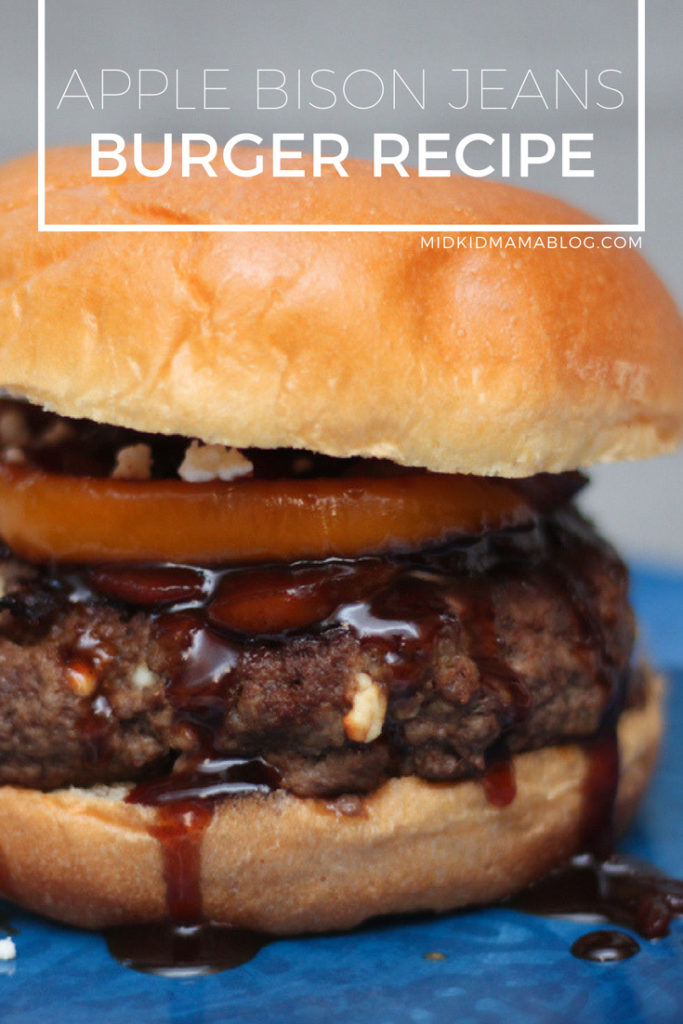 ---
---