I Know Why the Cajun Burger Sings Recipe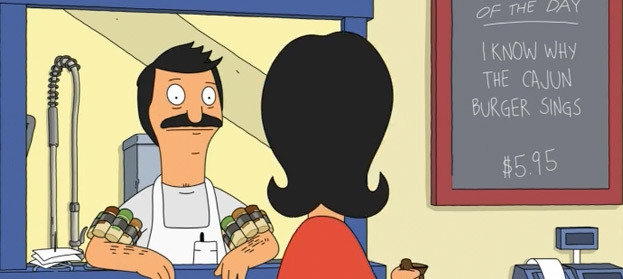 A slightly spicy burger with a savory topping of cheese and roasted veggies, this delicious item was inspired by Bob's Burgers Season 3, Episode 16. I Know Why the Cajun Burger Sings is a play on the title of Maya Angelou's "I Know Why the Caged Bird Sings."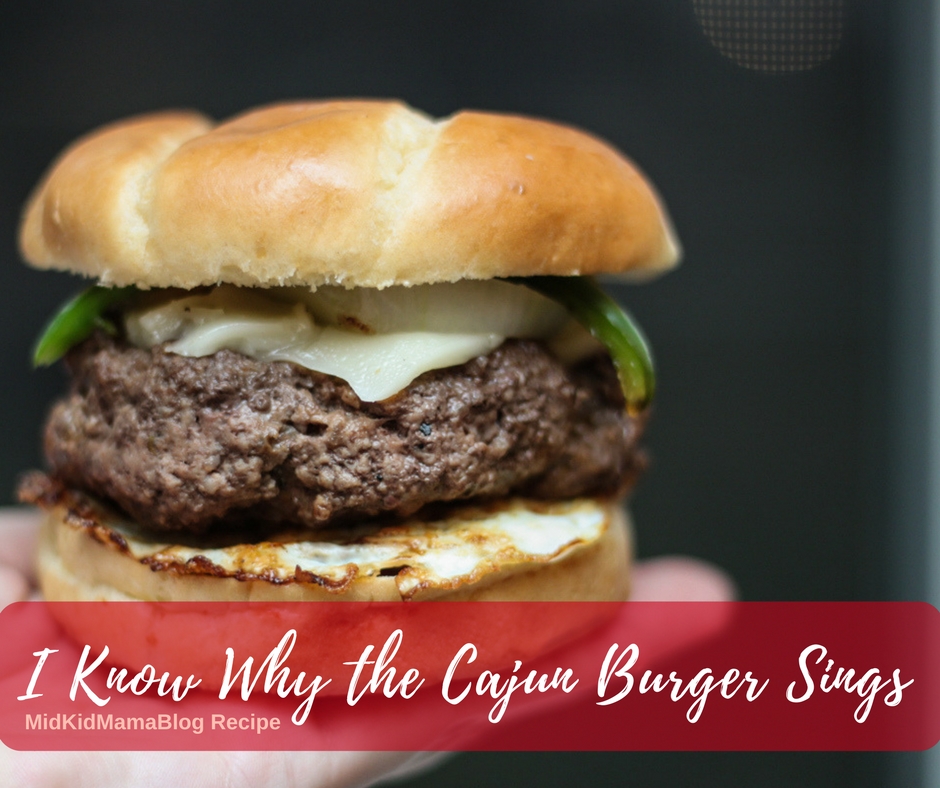 Creating a Cajun Burger
To start, I added quite a bit of spice to about 2lbs of ground beef. I also added 1 Tbs. of melted butter and mixed until everything was evenly distributed in the meat.
Cajun Spice:
2 tsp. smoked paprika
1 tsp. salt
1 tsp. garlic powder
1 tsp. onion flakes
1 tsp. dried oregano
1 tsp dried thyme
½ tsp. black pepper
½ tsp. white pepper
½ tsp. onion powder
To get the perfect burger, I heated some oil on medium high heat to smoking and then cooked the burgers for about 3 minutes on each side until they had a nice crust. The middle is still very red at this point, so I then put them in the oven for about 10 minutes on 400.
Tying it all Together
In a separate skillet, I sautéed onions and peppers with a little olive oil, salt and pepper until they were just starting to soften. In another skillet, I lightly fried an egg, sprinkled with smoked paprika. A wonderful smoked provolone was the perfect cheese to top this burger.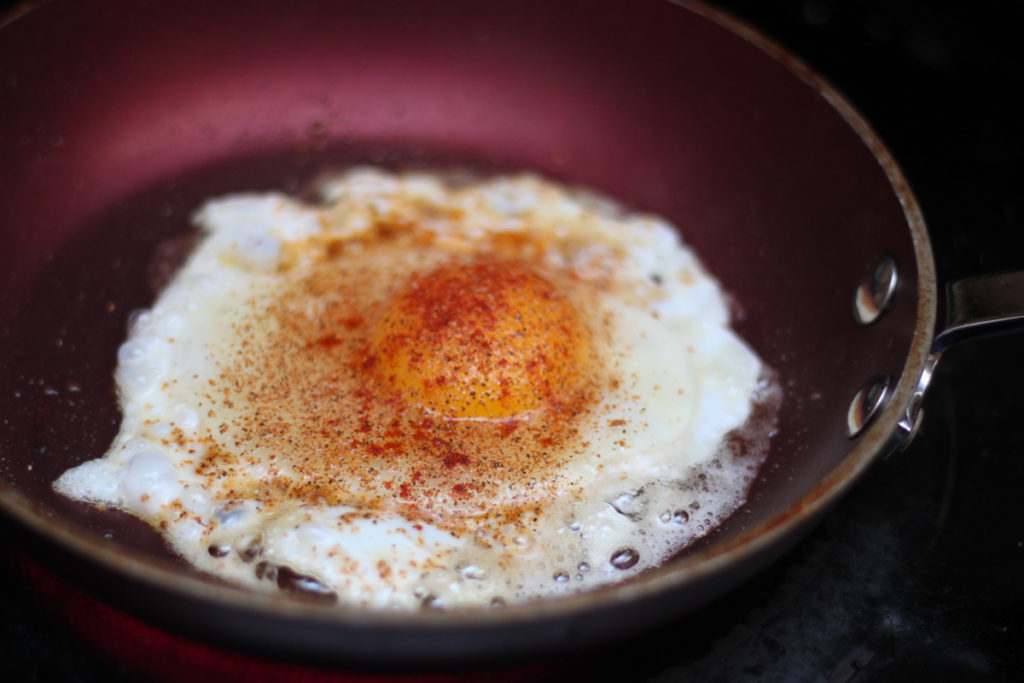 For my layers, I first smothered the bottom bun with BBQ sauce, then piled on the egg, patty, cheese and sautéed veggies. It was a spicy, but rich burger, packed full of flavor.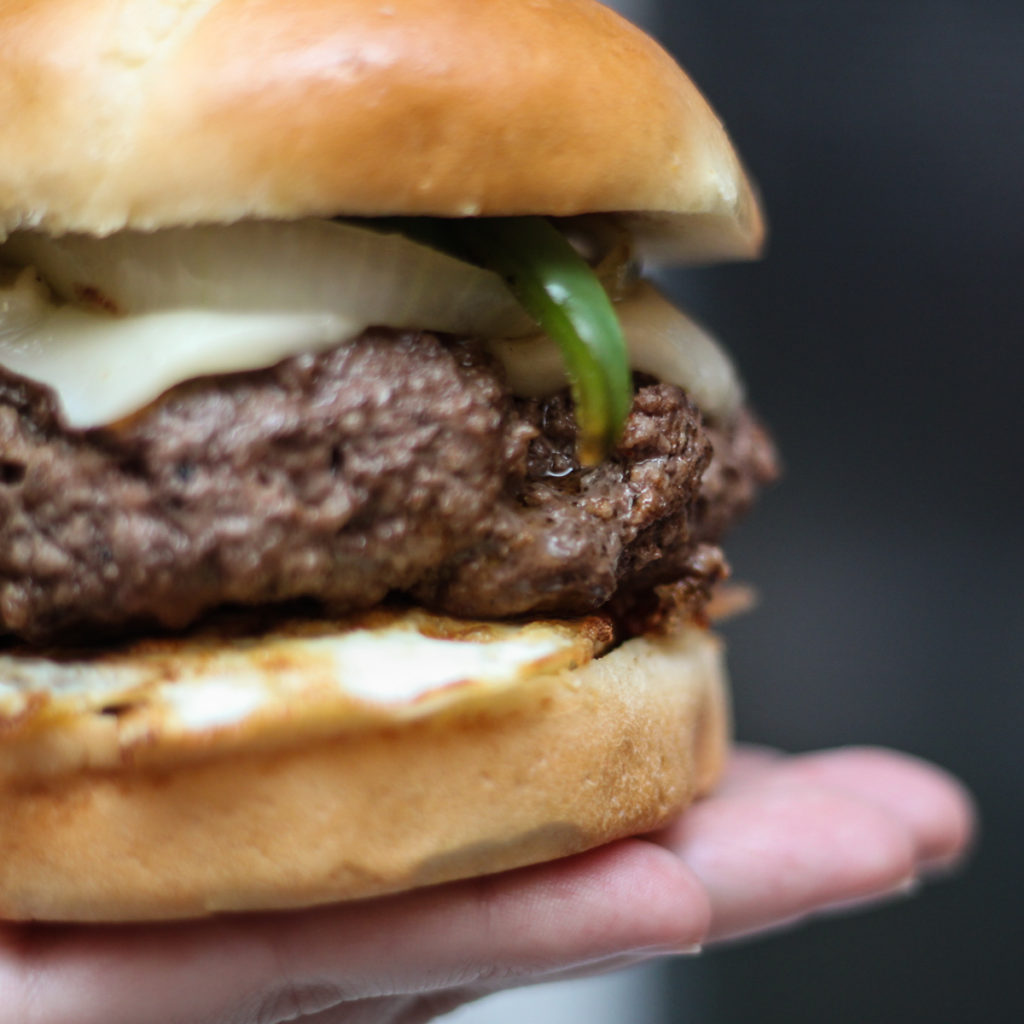 ---
---