Hair Transformation: I am a Curly Girl, Are You?
Nine months Curly Girl. This is incredible. These comparisons are getting harder to post because that before is getting hard to remember. No, I didn't use a curling iron for that shot on the right. When my 4yo saw this side-by-side, he asked who was next to me with the fluffy hair. 😞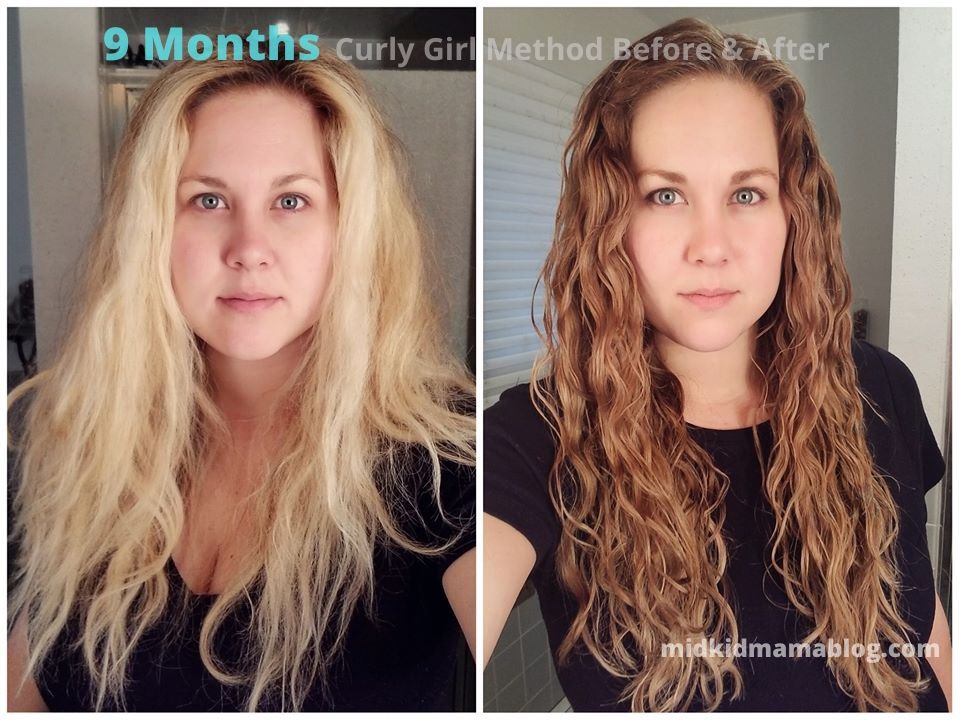 Nine months into the Curly Girl Method and I can't believe my hair was ever that bad. The thing is, I couldn't get it to do anything without a curling iron or a straightener. It has SO much product in it for that shot on the left and it wouldn't do anything but fluff. I was so frustrated with it. I thought pregnancy hormones or bleach had ruined my hair. Straightening or curling it took a lot of time and just made the dryness worse.
What is the Curly Girl Method?
The Curly Girl Method can be done any hair products without silicones or sulfates. That means no shampoos (which use sulfates to harshly strip out oils and silicones). The shampoo isn't really cleaning your hair, it is stripping out the ingredients you used to tame the mane.
You have to do a "final wash" with a silicone-free shampoo (that has sulfates) to get out all the silicones before starting this method. The first step is to get rid of all of those bad ingredients once and for all. Once the final wash with shampoo is done, you won't use shampoo again unless you have a slip-up.
Next, you will need to find a "safe" conditioner to use for washing and moisturizing your hair. The goal is to stop stripping your hair and add back the moisture lost over years of damage. Approved (or "safe") Curly Girl products can be from any brand, but they cannot contain drying alcohols, sulfates, silicones or waxes.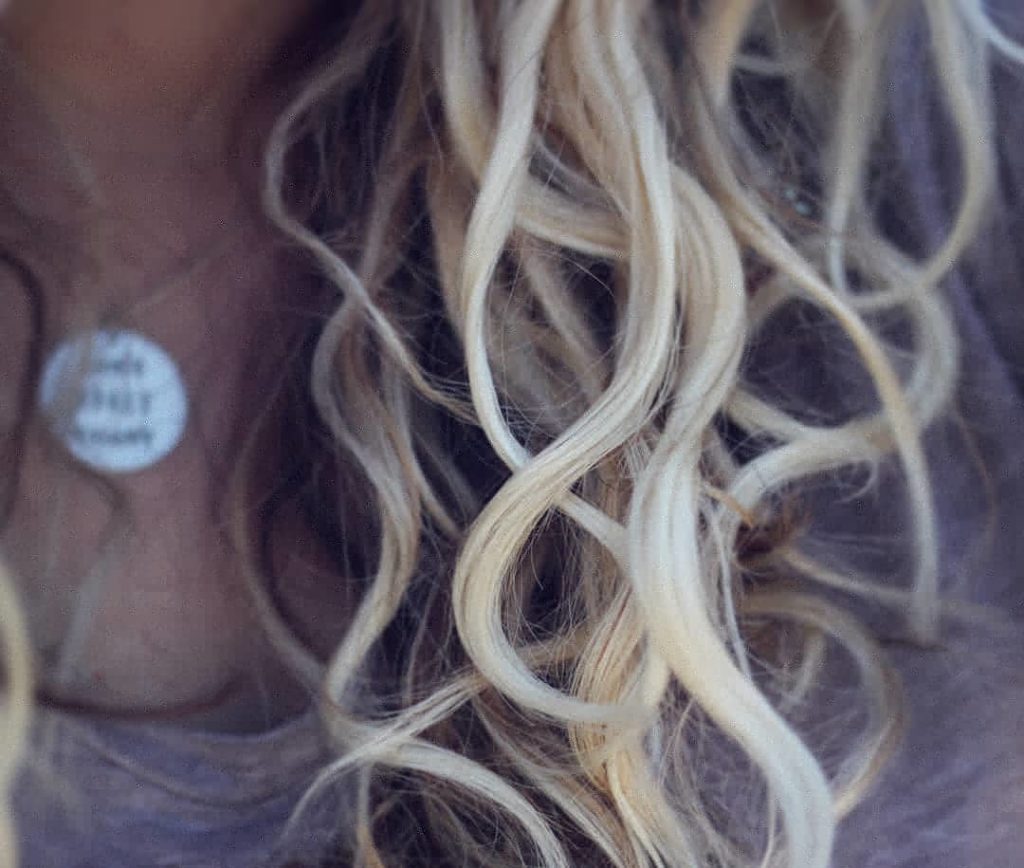 To get started, look at the ingredients of your hair products. They cannot contain any ingredients that end in -xane, -cone or -conal. Dimethicone is a very popular silicone you will see listed in many conditioners and stylers. These silicones will coat your hair and smooth the frizz, but then require shampoo to be washed out (which strips your hair and causes damage). The one exemption is if the silicone ingredient is directly led with PPG and a number—signifying that the silicone has been chemically altered to be water soluble.
Don't get overwhelmed. It sounds tricky, but you will get the hang of it after practicing. You can also join the Curly Girls! support group on Facebook to get additional help and resources! Once you find the hair products you like, you won't have to keep checking ingredients because you will know they are safe.
My Curly Girl Journey
I started with Garnier products to get moisture back in my hair. Then after a few months it was clear my hair also needed protein. Too much moisture without a good protein balance can lead to overly soft and mushy hair that gets frizzy. Too much protein and the hair can be brittle, dry and frizzy. Everyone's hair is different. Similar to a healthy diet, you have to figure out what works best for your hair. My current routine is now more balanced for my hair.
Not Your Mother's Conditioner Mango Butter (pink bottle with clear pump)
Shea Moisture High Porosity Moisture Correct Masque (royal blue tub)
LA Looks Sport Gel (blue gel)
I am always asked to provide images of the masque, so here is my Amazon Affiliate links for my products. You can sometimes find it in Walgreens or Target as well:
My routine: I scrub my scalp with the NYM conditioner, then rinse completely. Then I add a scoop (about the size of a golfball) of the mask and smooth it into my hair, fingercombing out tangles. Then I add about 5-7 pumps of NYM and smooth onto the dryer parts (ends of my hair and some of the front). I finger comb out all tangles and use a wire brush to gently smooth the hair (this gives me better curl clumps). I wrap my hair in a t-shirt and finish the shower. After getting out, I smooth in the gel, scrunch a tad and diffuse (Xtava Orchid Diffuser is the bomb for long hair!). When it is dry, I smooth on a tad more gel. When everything is 100% dry after that, I gently scrunch any crunchy areas until the curls and waves are soft. No curling irons at all for that picture on the right.
To refresh in the morning, I usually only need some gel and a little scrunching.
Even though you are using a strong-hold gel, your hair shouldn't be crunchy feeling. Just keep pulsing your hands to scrunch out the crunch. You will break up the gel and have soft curls instead of hard, wet-looking, crunchy ones.
It sounds like a lot, I know. But the routine is much faster than doing my hair ever was before the Curly Girl Method. Before, if I wanted my hair to look good down at all, I had to wash, dry and straighten—which took well over two hours. Now, I can wash and dry all within an hour (which is fast with my long, thick hair that takes days to dry on it's own). I have full confidence that my hair is going to turn out consistently well.
I did recently get it colored to get closer to my roots color. It set me back a little having to do a final wash again(silicones in the coloring products), but it wasn't too bad. My hair has never felt better and has never been easier to style than with this method. I even have a lot of new growth around my scalp, which is very common with this method. My scalp feels healthier too.
Our Whole Family is Curly Girl
I do this with the whole family. In fact, I really did it with the kids since Kniya was born, but without knowing what it was called. I had done a lot of research on curls and mixed kids' hair. I never thought to do it with my own dry, wavy hair, though!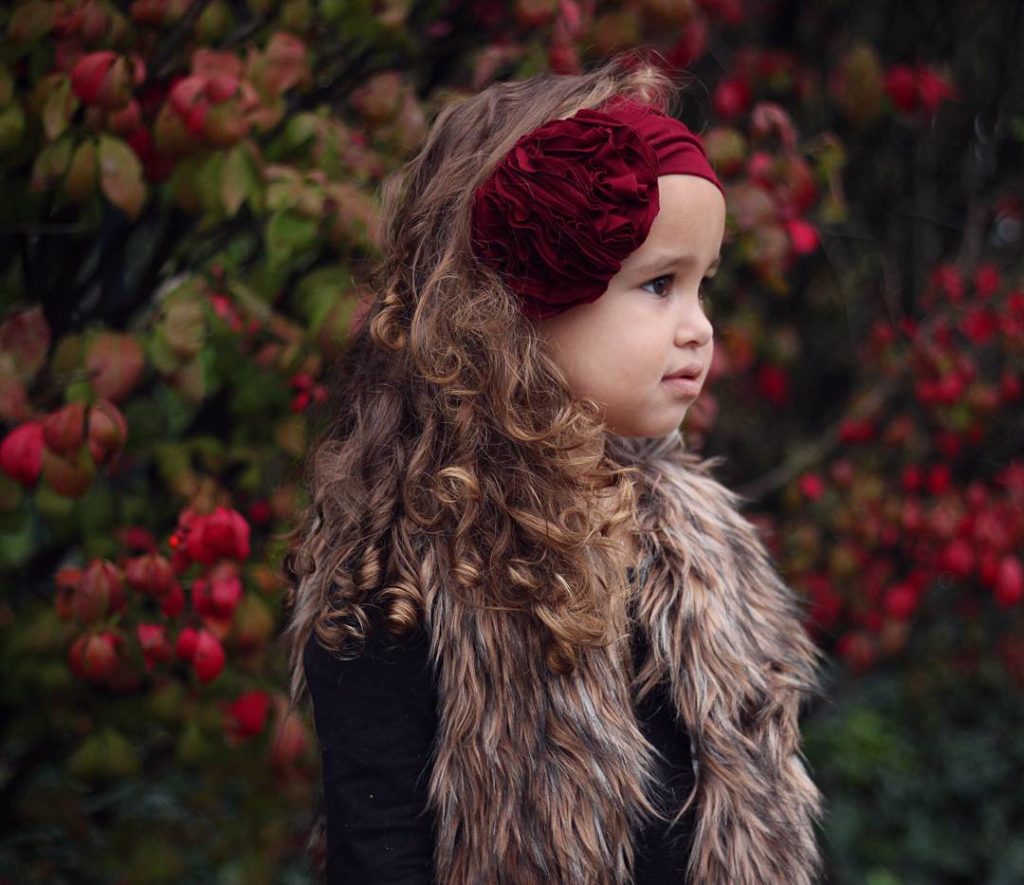 And none of us have the same hair! With 6 different hair types in this house, our routines vary. But it's been great for all of us! Kniya does better with little-to-no protein in her ingredients list, very light products and no coconut (I also find coconut causes frizz for me). Kamden's hair needs protein and lots of leave-in. Kaleb's hair can handle a ton of products and I usually layer on a ton of leave-in, followed by a moisturizing oil, like Jamaican castor oil or almond oil.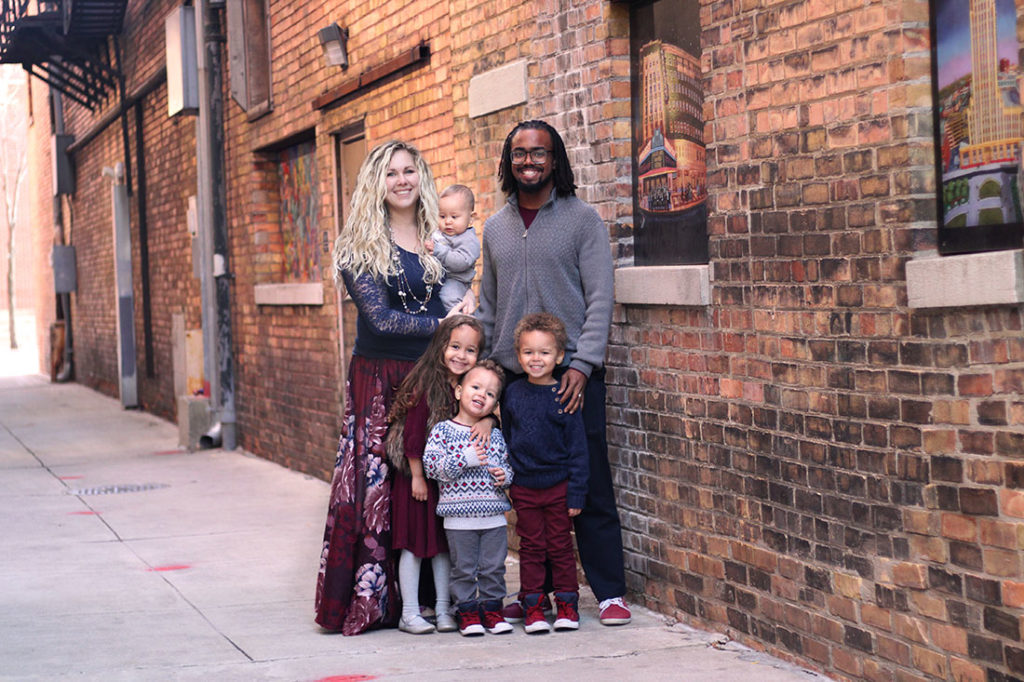 ---
---