10 Easy Ways to Smile with Your Kids
Smiling is good for the soul! Research has found, even a forced smile can trick the brain into happiness and boost your mood. If you are feeling a bit stretched and stressed, find something simple that will make you and your kids smile together.
I was recently included in an article on Thrive Global with several other bloggers collaborating to come up with 100 Ways to Make Someone Smile from Mom Bloggers. I thought this would be the perfect time to talk about 10 easy and inexpensive ways you can smile with your kids.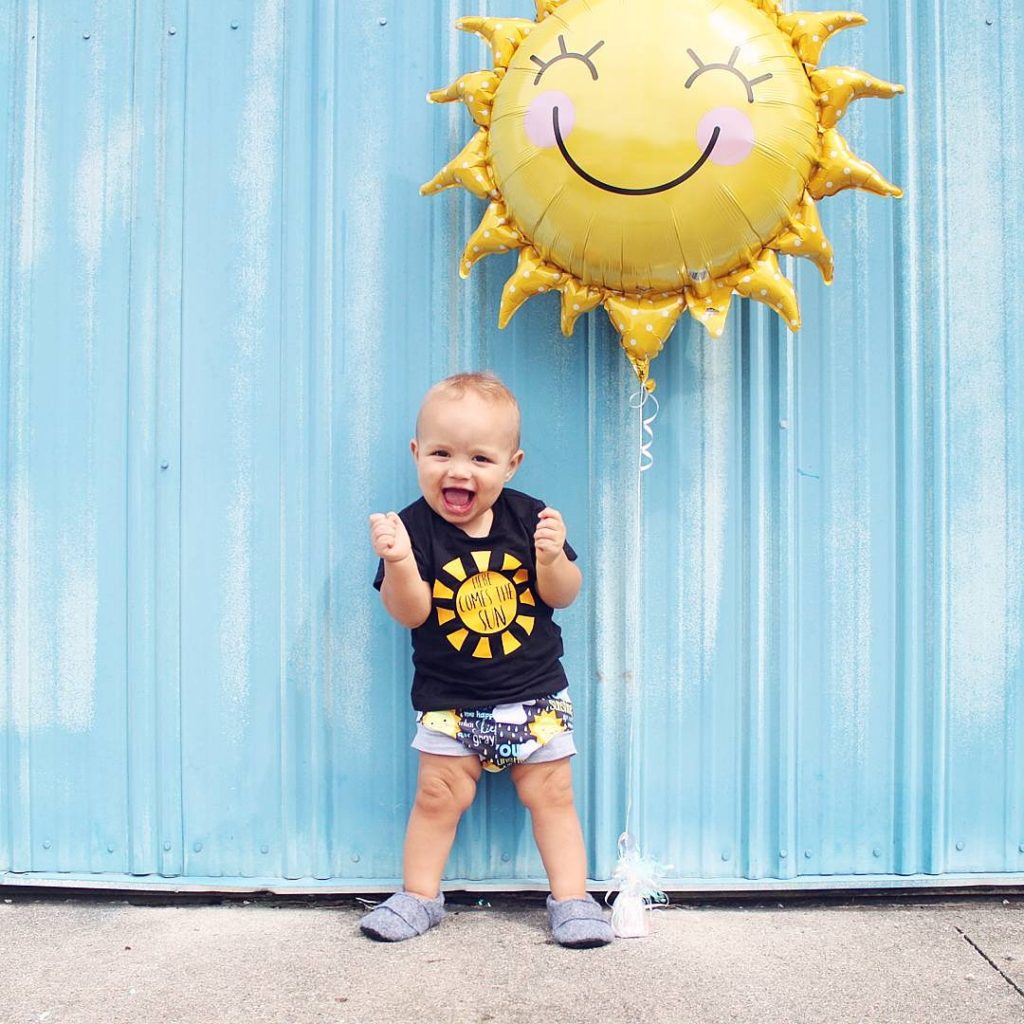 1. Record Everyday Moments and Activities
Set up a tripod and read your kids their favorite book or sing a song with them on a selfie video with a timer. Right now it might feel silly, but you will cherish those memories of everyday moments. If you are the mom behind the camera, you probably aren't in enough of the family memories.
And, please, don't let your weight or self-esteem stop you. Even if you feel a little uncomfortable, you will one day look back and be glad you are at least pictured as part of the activities. Your kids love you the way you are, so don't deprive them of having photo and video memories to cherish. More than likely, you will cherish the "dull" everyday moments being captured more than the occasional birthday or sporting event video.
2. Add Their Names to a Familiar Story
Do you have a favorite book? Read it, changing one of the character's names to their own without any warning. They will likely find this hilarious. You might even change a few parts to better fit their own personality, habits or possessions. Or you can also change up familiar songs if you are quick on your feet like that.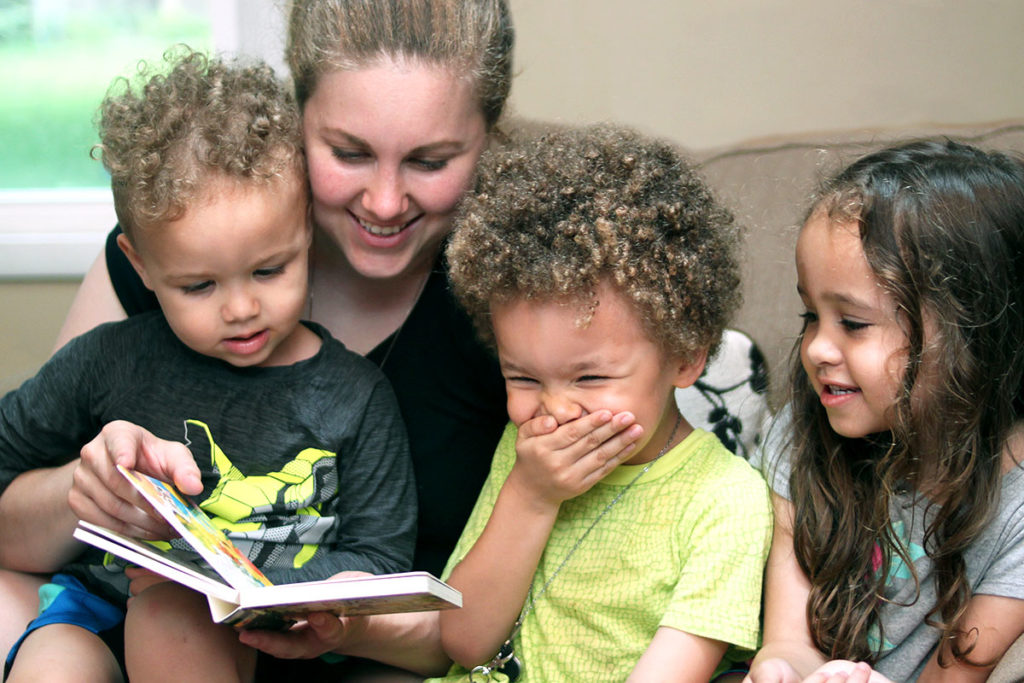 3. Celebrate the National Day
Did you know October 24th is National Bologna Day and October 25th is National Breadstick Day and National Frankenstein Day, among other things? Each day has a handful of somewhat unknown holidays that you can find fun ways to bring to light. Check out what today's National Day is by looking at the National Day Calendar. Then have a blast finding the most ridiculous one and celebrating it!
4. Try a Balancing Contest
One foot? No problem! Try tossing a small ball up at the same time, or reaching your foot back to hip height with a straight leg. Improving your balance can help with core stability and the small exercise will even help boost your mood by getting the blood flowing. More than likely, you will find it easy to crack a smile as your watch your little try to balance on wiggly legs.
5. Make a Fun Plate
Mix up lunch or dinner a bit by making a face with the food! From bananas to sandwich triangles, you can start with the mouth. Then add fruits or veggies to make eyes. Or go the IHOP route and use whip cream and a few chocolate chips on a pancake for a fun and easy pancake. This can be as much fun to make as it is to eat.
Or, a simpler spin on this could be to just make a whip cream "worm" on their finger as a really fun and silly snack! A restaurant did this once while we were on a vacation and it was a hit for everyone from the small kids up to the teens.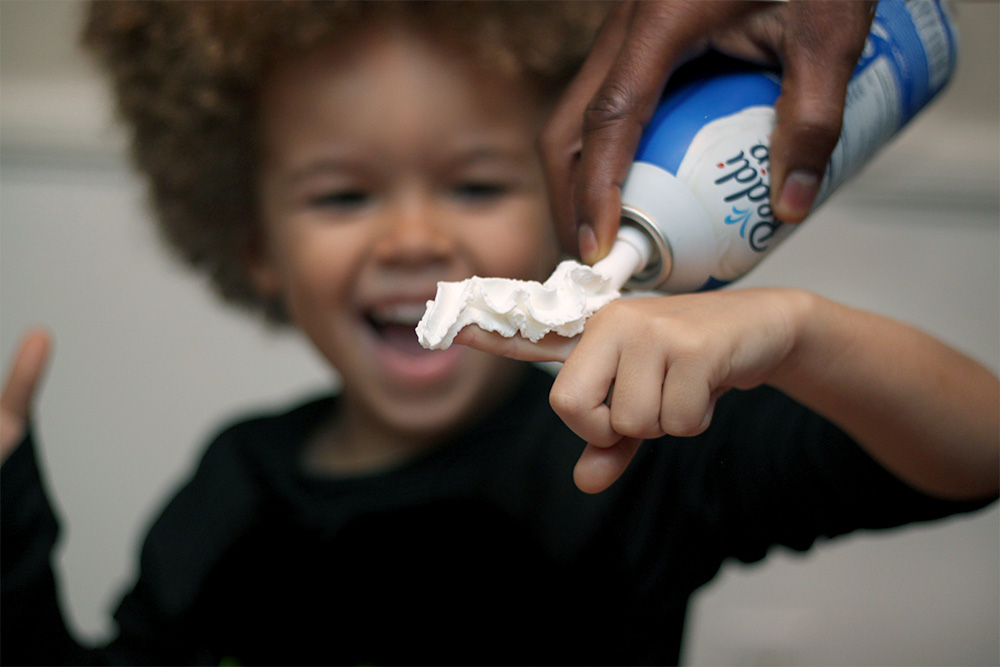 6. Make Snacks or Treats to Share
Have your kids help you make cookies, soap, bath salts, bread or really anything they can take to share with their teacher, neighbors, coach, etc. Put it in a cute bag (there are usually several options in the baking isle) and help them deliver it with a small note. This one may be a bit more in-depth, but my kids love doing things like this for other people.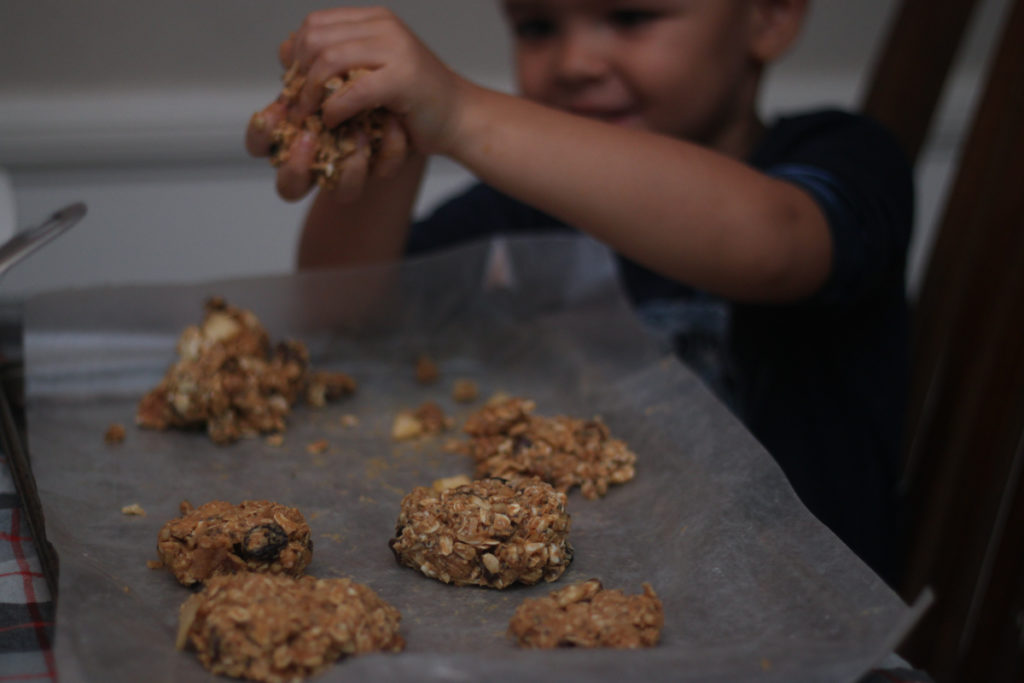 7. Take a Toddler Survey
Got small kids? For children ages 2-6 (maybe even older!), a survey can result in some really funny answers worth recording. Share them to Facebook or write them down in a journal to laugh over later too. Here is one I did with my 3-year-old and the outcome was pretty funny:
**TODDLER INTERVIEW – No coaching..**
What's your name?
How old are you?
How old is your mommy?
What's your favorite color?
What's your favorite food?
Who's your best friend?
What's your favorite song?
What do you like to watch on tv?
What's your favorite animal?
What are you scared of?
What makes you happy?
Where's your favorite place to go
What do want to be when you grow up?
What is love?
Who loves you the most?
8. Recreate Old Memories
Have slightly older kids (3+)? Try remaking an older picture with a fun memory. Whether your picture is from one year ago or 10, try to get in the same position and make the same faces as the original picture. Hopefully you will smile with your kids and get some fun comparison memories as well out of this silly shoot. The more absurd the original picture, the better!
9. Go Outside and Collect Something
Leaves? Flowers? Bugs? Sticks? Rocks? Whatever is outside and in-season, go collect it. Explore your surroundings and then compare what you've found. You can use crayons to stencil leaves onto paper, trace rocks and turn them into faces, paint on rocks, use a magnifying glass to examine bugs/leaves/flowers and so much more.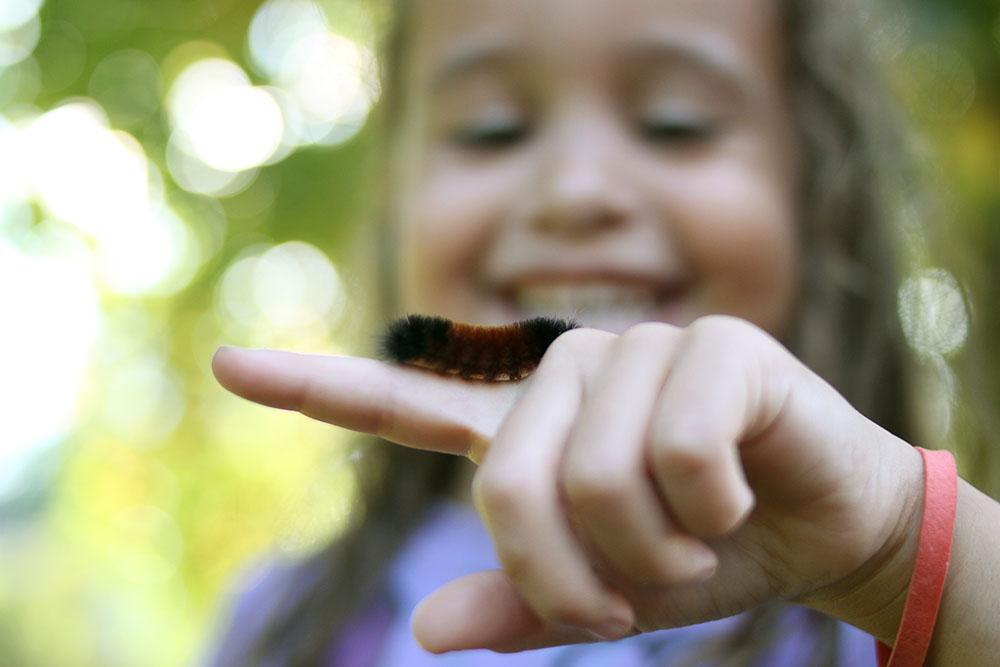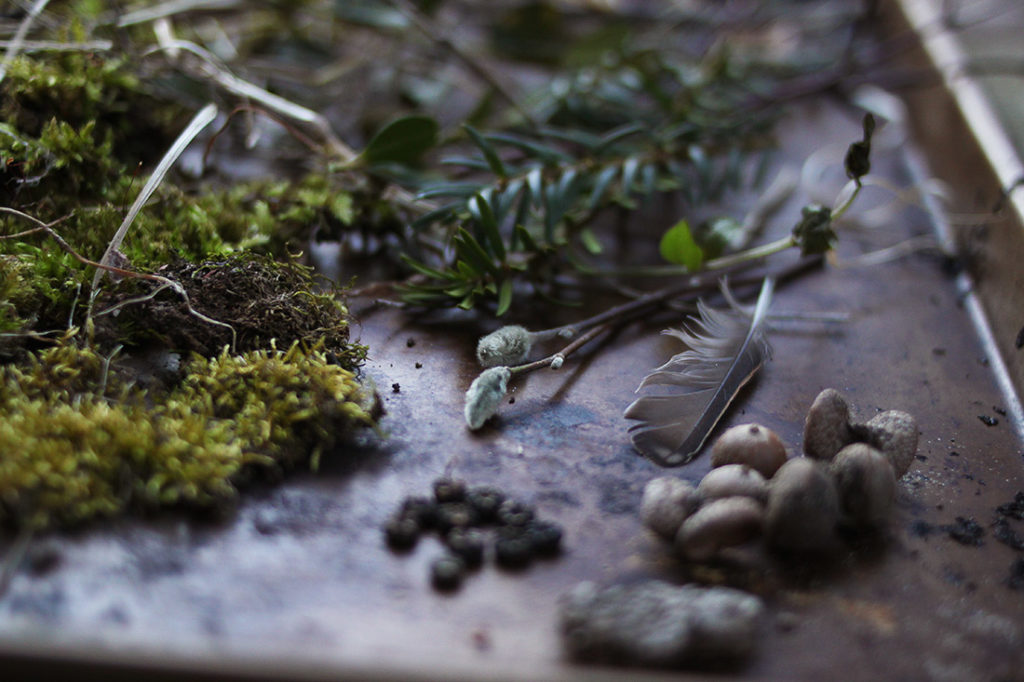 10. Give a Ridiculous Answer
If you are a slightly frazzled mother like me, then it might also be due to kids asking silly things 24-7 and frying all of your brain cells. I have a rule that a ridiculous question gets a ridiculous answer. Most of the time, this leads to smiles instead of irritation or exasperation. It not only helps them to develop a sense of humor, but it also helps them to think about what they are asking and if the answer is something they already know.
"Are you going to make us lunch?" My three-year-old asks. "Nope," I reply. "Never again. I decided we don't need ANY more food. Ever."
If they look concerned I giggle and tell them that was a silly question. They catch on quick. If it isn't done in a mean-spirited way (really trying to trick them and get a rise out of them), it can be a lot of fun. Smile with your kids and teach them at the same time!
Kid watches me drop my phone and asks immediately, "Did you DROP your PHONE??" Me: "Nope, it flew out of my hands because it yearns for freedom."
The more ridiculous the answer, the more funny I find it deep in my soul. An extra five points if you can keep a dead straight face while responding.
Smiling is Free
You might not always feel like smiling, and that's okay. But look for reasons to create joy and smile with your kids on a daily basis. Happiness is good for you on a mental and physical level. The more we can find reasons to smile, the better we are going to feel. You don't need to go spend money or do something elaborate to build good memories with your family.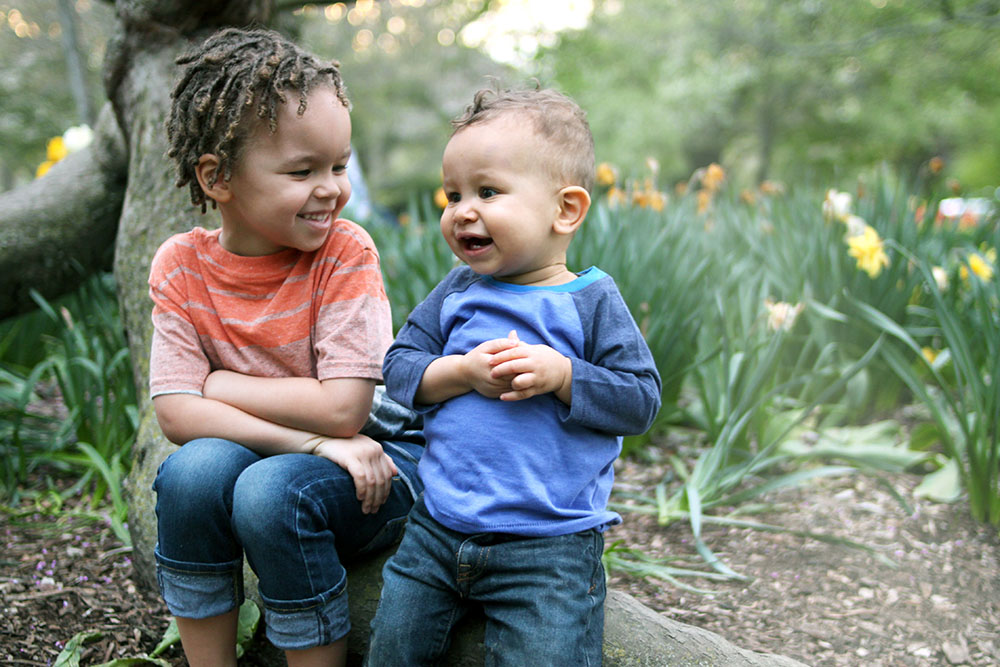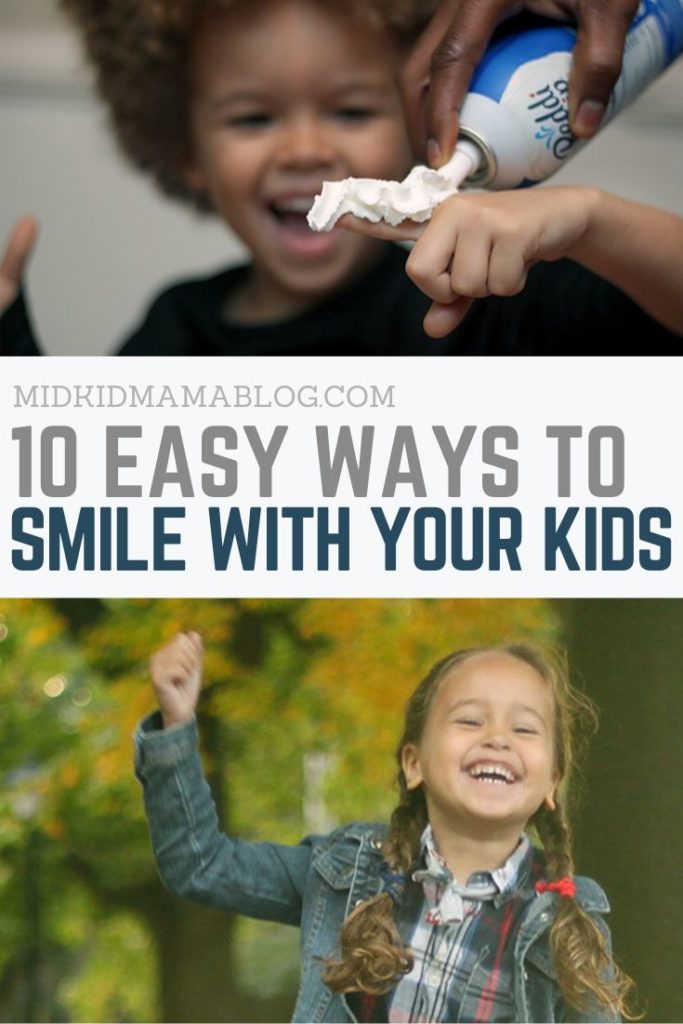 ---
---